Year after year Uganda has been voted by tourists and major world travel magazines as one of the most enchanting holiday destinations in Africa. Dubbed the Pearl of Africa by Sir Churchill Winston, Uganda is a land of true African beauty blessed with an abundance of magnificent attractions that include fascinating heterogeneous cultures, iconic African wildlife species, breathtaking landscapes, enormous water bodies, all year round pleasant climate & security stability all of which contribute to making it a very interesting and exciting place to visit.
Uganda is a perfect safari destination and the best way to explore the country's numerous beautiful attractions & sites by traveling privately in a rental car. Are you planning to self drive Uganda or prefer services of a driver-guide?, Uganda Car Rental Services presents to you 6 useful tips to give you that incredible road trip in Uganda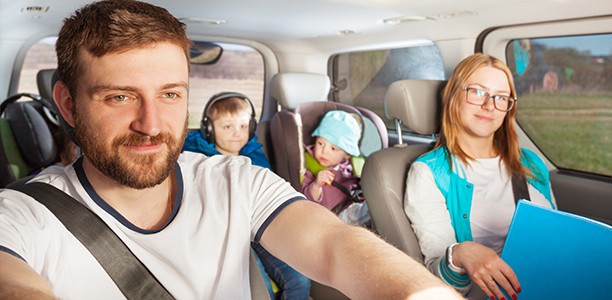 1 – Hire A 4×4 Car – Always opt for a strong 4×4 car if you want to enjoy a stress free road trip in Uganda. The main roads might be well made and asphalted but the smaller roads leading to the parks and the park terrain require a good four-wheel drive vehicle to traverse the dusty, muddy and ditch filled game park tracks. Avoid getting stuck in a ditch and hire a 4×4 car in Uganda for your next self drive or driver guided road trip in Uganda.
2 – Book a 4×4 with Roof tent – Cut safari lodge & camp accommodation costs and rent a car with a roof tent. There are numerous camp grounds in all the national parks owned by safari lodges, you can just book space and spend the night on top of your 4×4 car in comfortable rooftop-tent. The camper cruiser is the perfect rooftop tent 4×4 station wagon perfect for solo tourists and couples traveling on a tight budget. Camping ground rates for most safari lodges is US$ 10 per person while UWA & basic outside-park campsites charge only US$ 5 per tent.
3 – Bring a good camera – Top of the African safari packing list is always a good digital camera, a gadget that will capture all the moments during your self drive or driver-guided road trip. Some of the top safari cameras include Canon, Sony, Fujifilm, Panasonic & Nikon all available in Uganda's top shopping malls incase you don't have one or forget packing yours. Don't forget to travel with back-up batteries when on the road otherwise you might miss out on a once in a life time photo.
4 – Pack Snacks & Water – Unless you are very good at cooking , we strong recommend you pack some snacks and at least 5 liters of bottled water. You wont find a single shop that sells local food or water when you get off the main roads into the parks and remote destinations. Cereal flakes, chocolate bars, crisps are all good snacks to keep you satisfied until the next meal and you can also try out the local snacks like the infamous delicious Rolex which can be found at the road side stalls & restaurants.
5- Follow the traffic driving rules – Another very important tip you should strong follow during a Ugandan road trip is strictly obeying the traffic rules when driving. The driving speed limit on motorways in Uganda is 100KM per hour and you are expected not to exceed 50km per hour on urban city roads failure to do that will lead to traffic penalties or an accident. Apart from speed limits, you will have to obey other traffic signs & regulations in Uganda that include warning, hazardous, regulatory, road work, prohibitory & guidance signs all of which are very useful if you want a successful road trip.
6 – Avoid packaged tours – Itineraries crafted by tour operators may be good for travelers who don't have time for research & have lots of money to splurge on a safari, but if you want to save money then you should create your own itinerary. Packaged Uganda tours follow the same routine other travelers have done killing the spontaneity and adventure which is unlike a self drive or driver guided tour that offers you all the freedom visit any place of your choice at any time giving you that flexibility that will spice up your road trip holiday.
So incase you are planning to self drive Uganda or hire a car + driver for safari or family holiday and wondering how to get the most out of the trip at a price that suits your budget and personal needs, then you should follow the above tips for an incredible and unforgettable road trip in Uganda. To rent a car in Uganda this season, simply get in touch with us by sending an email to info@ugandacarrentalservices.com or call us now on +256-700135510 to speak with the reservations team.
Bryan Muhoozi