The Buganda King Kabaka Ronald Mutebi II received his late father's Rolls-Royce Phantom IV on July 17 2022 as a belated birthday gift. The refurbished Rolls Royce was once driven Edward Muteesa II as presidential car when he reigned in 1964 as President of the Uganda republic.
During the 1966 Obote force's raid on the Kabaka's palace, the Rolls Royce was confiscated along with other Buganda kingdom property, it was compounded in the state house for 47 years until it was moved to the Uganda museum as a historic display.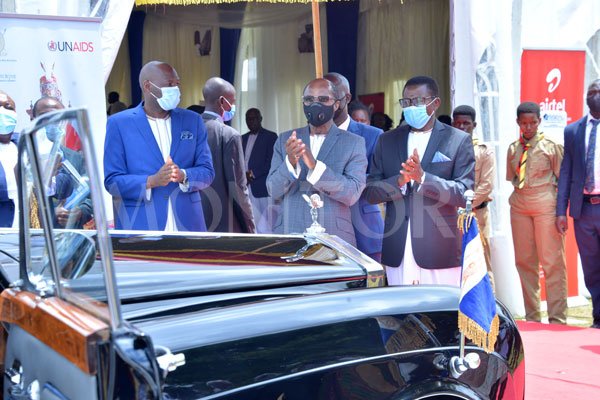 In September 2020, the prime minister of Buganda Kingdom; Mr Charles Peter Mayiga requested the government to hand back the Mutesa II Rolls-Royce to be repaired and refurbished and the government agreed to further strengthen ties between the kingdom and ruling government party.
Interesting Fact – Only 18 Rolls-Royce Phantom IV were made during 1950 to 1956 and they were built for distinguished buyers including the Royal British family and heads of state who included Buganda Kingdom very own King & President of Uganda; Edward Mutesa II.
This comes as great news to the Buganda Kingdom and all well wishers of Kabaka Muwenda Mutebi who now owns 1 of the 18 classic Rolls- Royce Phantom IV. You can also get a feel of what it is like to ride in a Rolls Royce simply by booking one or two fro your wedding or special occasion.
We at Uganda Car Rental Services offer w aide range of vintage cars for hire in Uganda including the Rolls-Royce , Beetles , Ferrari to mention but a few all available at affordable rates. Just contact us now by sending an email to info@ugandacarrentalservices.com or call us now on +256-700135510 to speak with the reservations team.
Bryan Muhoozi