Safaris are a great adventure and investment that you would not regret doing in your life. They mainly involve watching African animals in their natural habitats other than those confined in zoos. It has been commonly said that African safaris are cheap simply because most people know the continent as a poor one, but this is not true. Be informed that travelling around Africa including Uganda is never cheap yet the country is one of the safari destinations with the lowest rates for their tours.
However, regardless of the standard rates of the tours, there are a number of ways you can reduce the price of your upcoming safari and adjust it closer to your budget other than over-straining yourself and at the need of it all remain with nothing. Here are the tips that will help you save dollars on your Uganda tour yet you will still get the best of an African safari.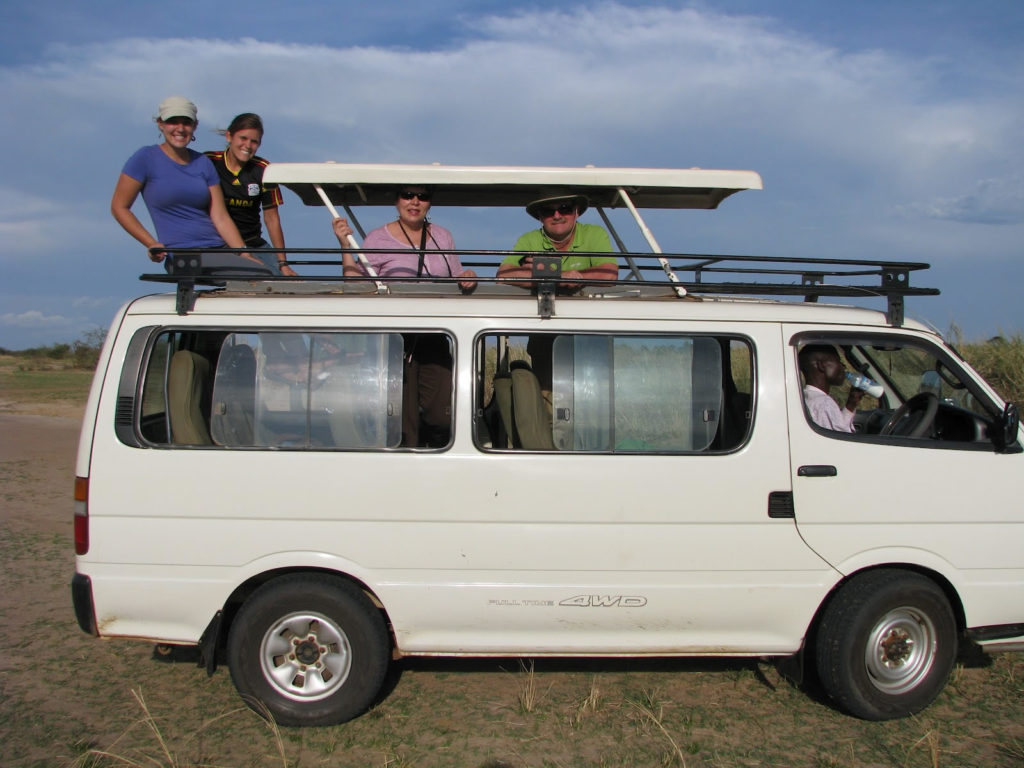 Explore with a scheduled group
We do tailor-made safaris for small private and big groups which are ideal for friends and family members. You can therefore look for people in the same situation who are comfortable to travel together. Alternatively, you can join a group tour that has already been organized by a tour company as a number of companies in Uganda offer this option. This gives room for sharing costs of some items, for example a group of about 7 people hire a safari vehicle at a fee which is divided into this number of travelers giving a smaller contribution by each while enjoying a cozy travel around the destination.
Travel during the High-low season
Travelling in the low season is one of the recommendations given to people who wish to travel on a tight budget but be informed that during this period, you have less chances of interestingly spotting numerous wildlife. Instead, it is better to take your safari at the end of the low season as it approaches the high season. During this period, you can still access most parts of the parks and get delighted in many activities.
Book for your safari early enough
Don't wait too long to book your safari close to your travel dates. Last minute booking may result into paying more than the amount paid by those who pre-book. Taking an example of an airline, booking early gives a chance to book for cheaper seats while early booking with a tour operator gives room to bargain and get a safari at a cheaper price.
Book with an on-ground tour operator
Some people prefer to book with tour agents in their home countries other than on-ground tour operators at the destination. This is because they feel more confident and safe booking with agents. But this is much more expensive than directly booking with a tour operator on ground. It is easy to know that a tour company at a destination like Uganda is credible; check if they belong to The Association of Uganda Tour Operators Association, read their reviews and compare their prices with other operators.
Stay outside the park
Most lodges that are situated within the parks are more expensive because of higher taxation on facilities leading to bigger rates compared to lodges situated outside the reserves. Besides, park entrance fees are paid everyday from the first day of entry, meaning that you will pay for even the extra few hours that find you there as you prepare to leave the accommodation and exit the park.
You can go camping
Most of Uganda's national parks offer an option to stay at tented camps or come along with your own tent or hire it at the destination and pitch it at the campsite. You can carry your own food and cook for yourself. Camping gives a very adventurous experience of staying under the bright sky and feel the real wilderness.
Uganda, the Pearl of Africa is a beautiful destination with lots of things to do. You are the one to choose how to reach the destinations and how to carry on your tour activities. Hope this article helps you to plan for your upcoming Uganda safari if you want to save money. Arrange for your safari with us by sending an email to info@ugandacarrentalservices.com or call our travel consultants on +256-700135510 / +256 414-699459.