Established as early as 1952, Murchison falls national park is not only Uganda's oldest wildlife conservation reserve but also among the most visited parks in East Africa. Home to 144 mammals, up to 556 bird species, 51 reptile species and up to 51 amphibian species, Murchison falls park is just beaming with lots of attractions that also include landscapes and water bodies most notably the incredible Murchison falls; the strongest and most beautiful falls on the mighty River Nile.
Are you planning to self drive to Murchison falls national park this season but currently don't know the entrance rate for both tourists as well as the cars, we at Uganda Car Rental Services present to you Murchison falls park entrance rates for 6 vehicle categories so you dont fall victim of fraud or getting stranded at the gate.
1- Tour Company Vehicles – this category consists of cars hired for self drive or driver guided tours from a private tour company or car rental agency. You will have to travel with an authorization letter or signed self drive contract as proof that the car was hired from a company. Rates for tour company vehicles are US$ 100 for foreign cars & UGX 30,000 for Ugandan cars.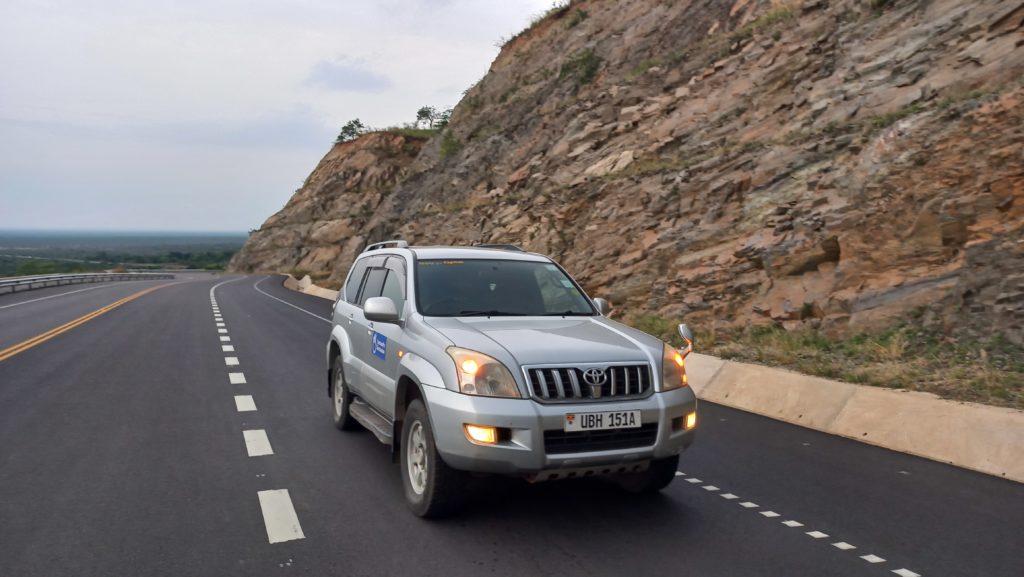 2- Private 4×4 cars & Pickups – This category consists of privately owned cars by locals or foreigners within Uganda. You will have to present your country driver's license as proof of ownership. You will have to pay US$ 150 for private foreign cars and still UGX 30,000 for Uganda cars.
3- Buses & Lorries – The passenger and cargo carrying vehicles are another category allowed to enter into Murchison falls park. You will pay US$ 150 for foreign coaches or buses while Ugandan buses only pay UGX 30,000 for entering.
4- Private Minivans & Minibuses – The midsized buses and minivans are very popular with families and small groups on safari holiday in Murchison falls national park. Some of the top minivans and buses for hire include the pop-up roofed safari van and the 28-seater coaster bus. You will pay US$ 150 for foreign private minibuses or vans and only UGX 30,000 for Ugandan owned.
5- Motorcycles – Surprisingly, motorcycles are allowed to be driven in Murchison falls park but that excludes the public boda-bodas. It's a fantastic way to explore the park but also risky especially if you don't know your way around. You will pay US$ 40 for foreign motor cycles and only UGX 10,000 for Ugandan ones.
6 – Saloon cars – You can decide to self drive Murchison falls park in a cheap sedan as most of the game tracks are not that rugged hence a simple car like Premio or Raum can also do game drives in the wildlife park. It will cost only US$ 50 for foreign cars and UGX 20,000 for Ugandan ones.
So if you are planning to rent a car to self drive Murchison falls national park this season, then the above entrance rates will help you make the right decision when choosing a car as well as help you not fall victim of fraud. To rent any of the above 6 car categories , simply get in touch with us by sending an email to info@ugandacarrentalservices.com or call us now on +256-700135510 to speak with the reservations team.
By Bryan Hulk