The Safeboda was launched in 2017 to allow passengers to connect with trusted and safer bodaboda drivers as a way of also cabbing on the increasing accidents caused by bodaboda riders. The Safeboda app now serves over 1 million customers dealing not only in transportation services but also food delivery, shopping, and parcel delivery to mention but a few other services.
Now they have gone the extra mile and revolutionized the Uganda car hire & taxi industry by launching the SafeCar – a new car-hailing service that allows customers to order a car to pick them up from one destination to another using a cashless payment service on the app. SafeBoda believes in empowering and supporting local Ugandan drivers while giving customers a first-class ride through the city, suburbs and other major locations in Uganda.
How To Book A SafeCar In Uganda
You can order a car by first downloading or upgrading to the SafeBoda Super app, click on our services and then click order car and wait for the app to find the closest Safe car driver in the vicinity.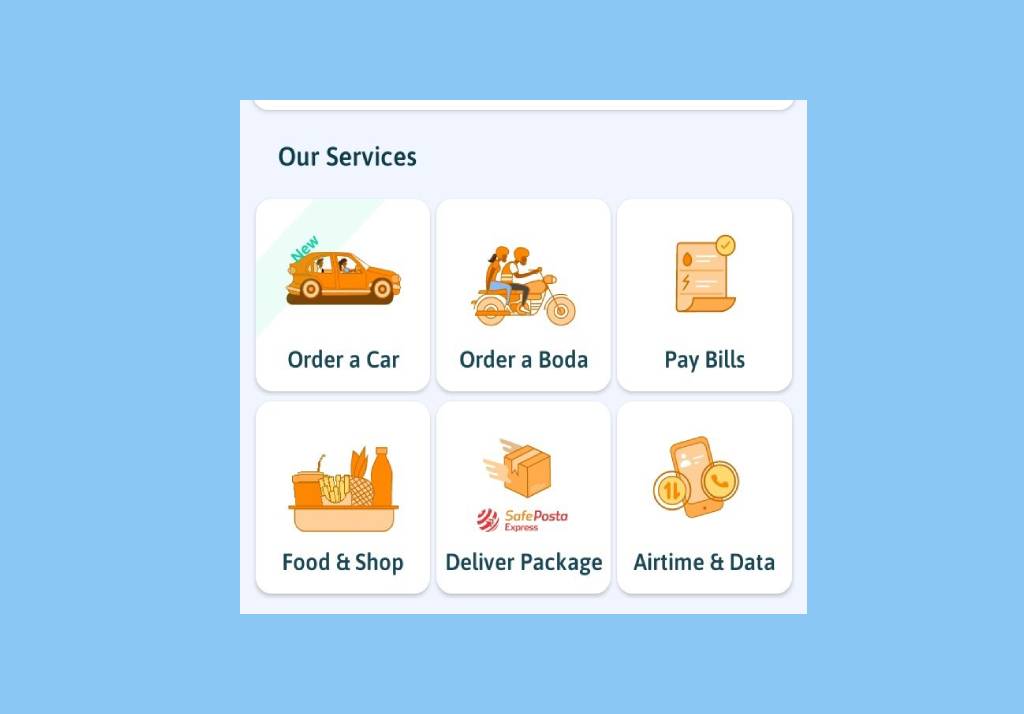 The SafeCar is definitely the future of urban transportation in Uganda and its advent this month is certainly going to be a major boost to the transport and travel industry. We at Uganda Car Rental Services salute SafeBoda with all its endeavors to empower and enhance the lives of local Ugandan drivers and bodaboda men. We will keep you posted about the latest updates from the new SafeCar app.
Bryan Muhoozi