Traveling with kids is extremely charming since it allows you an opportunity to enjoy long-lasting memories with your loved ones. Uganda- the Pearl of Africa is one of the perfect safari destinations that can be a great ideal for a family holiday vacation. An adventure Uganda safari is one of a kind that gives your children a chance to experience other cultures, discover the magic of traveling to other new places different from home and explore new ways of life.
However, there is a lot you need to keep in mind when traveling with children on a Uganda safari, things like age of your children, which activity suits you and your children so as you can delight in a joint adventure, long safari drives and many others. Here, below, we present you some of the tips you need to consider when traveling with kids on a safari in Uganda;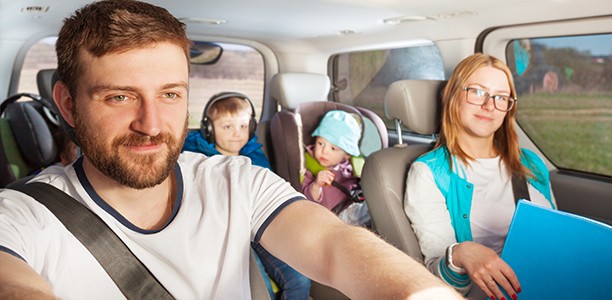 Plan in Advance
Due to the fact that you are looking forward to enjoying a family tour, we advise you to do early planning, as in book your Uganda safari at least 4-6 months prior to the dates of travel and endeavor to see that all your loved one do qualify to take part in almost every activity you are planning to enjoy as a family. Take the courtesy to look through your travel documents and ensure that everything is valid and okay to commence with your trip. Early bookings save you from a lot of inconveniences and have the tour well calculated.
Selection of the right safari destination to visit
Choosing the right safari destination to experience as a family on a Uganda safari will depend on the children's preference and age. For instance safari places like kibale forest don't favor children below 12 years of age to take part in trekking chimpanzees. Therefore think about selecting a destination that covers everyone's needs and interest
Type of safari car
Traveling with children means you have to consider renting a 4×4 safari vehicle that accommodates you and all your luggage. It is important to note that there are many safari cars that are recommended for family road trips, we thus argue you to book a comfortable vehicle. The car rental company will provide child car seats or you can purchase them at some of the top malls in Kampala city just before you hit the open road.
Consider hiring a suitable accommodation
It makes sense to check on the age policies of most of the lodge/ camps you are planning to spend a night on your family vacation because some lodges don't accept kids of a certain age whilst others don't allow children, some do accommodation however are child-friendly featuring family cottages/ rooms, have kids menu as well favorable kids activities including guided nature walks for kids.
Incase you are planning to travel with children for a Uganda safari, please don't hesitate to get in touch with our travel experts to assist you a plan a family-friendly safari this season with a guarantee of long-lasting memories. For further more information and inquiries on to book an effectively child-friendly tour in Uganda. Simply send us to info@ugandacarrentalservices.com or call us on +256-700135510 / +256 414-699459 to speak to our reservation team.