Hiring a good tour guide is part of running a successful and exceptional safari. Tour guides play a huge responsibility to make the safari memorable to all visitors. A tour accompanied by a fantastic guide gives you chance to delight in a personalized service since they labor hard to influence your experience on any road trip adventure.  
In this article, below we are glad to present you the top 6 impressive qualities of a good tour guide for a safe and comfortable safari in Uganda or any other destination for that matter;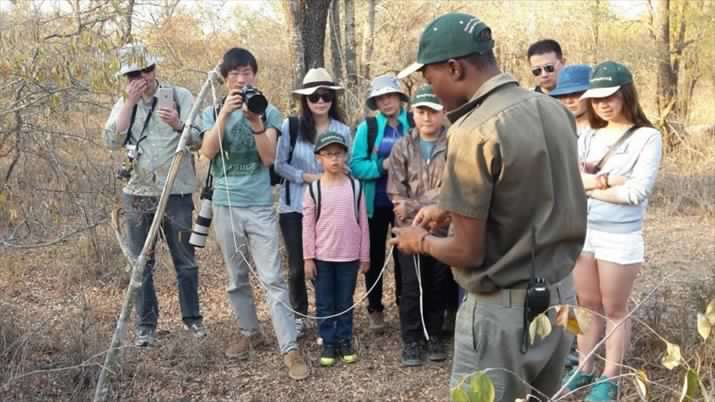 Flexibility
Flexibility is one of the astounding elements that describes a good tour guide. At times guides are required to use different approaches depending on the nature of the audience they are handling. The quick positive response they give to a situation make the tour extremely interesting. Their Flexibility can easily be experienced when unexpected issues arise.
Focuses on Building Good Rapport
Tour guides pose a unique ability of studying human personalities. Through this, they are able to build a good rapport with all types of visitors. Regardless of whether introverts or extraverts, a good guide gives effective conservations, provides information, asks question at the same time demonstrates passion throughout the tour. And by doing so, a safari with a professional tour guide is never boring.
Charismatic Personality
Regardless of the nature of your trip, the guide has to pose a natural charisma such as always entertaining, consistently creating charming opportunities, funny, interesting and friendly among others.
Engaging Storyteller and Actor
Tour guides poses passion and an interesting zeal for their professional. They therefore take the courtesy to learn the history of tourist destinations, nature, people and their culture. With great enthusiasm, guides tell the story whilst responding to visitor questions with the right knowledge leaving everyone satisfied.
Timeliness and punctuality
Tours guides are always expected to be there in time. They are carefully following all scheduled time according to the itinerary and arrive in a designated place at a specific time frame. A good tour guide always respects time as a key element to every program
Strong communication skills
This is one of the strongest features that an ideal good tour guide must pose. Their effective communication comprises of the ability to articulate, project their voices and speak clearly to the audience with perfect pronunciation of words. By doing so, they are able to commend all visitor attention at once.
Professionalism
Tour guides are required to exercise a high of level professionalism while performing their duties. A good tour guide is supposed to maintain a good rapport with all visitors with a professional attitude and personality. Professional code of conduct defines the guide as reliable, trustworthy and a credible source.
Regardless of the nature of safari destinations, at Mumwe Global Safaris we pride in providing well trained professional tour guides equipped with enough knowledge to offer exceptional experiences on a safari of a lifetime. In case you are planning a dream-life safari this season, don't hesitate to book with us and with our outstanding guides you won't regret every dollar spent on your trip.
To book a tour guide plus rental car in Uganda today, simply send us an email to info@ugandacarrentalservices.com or call us now on +256-700135510 to speak with our reservations team.