Uganda is known as the Pearl of Africa is blessed with a diversity of stunning tourist attractions known across the globe. The country hosts charming natural resources, impressive landscape beauty, a warm tropical climate, amazing ecosystems as well as hospitable people and their culture. Whilst the mountain gorillas are the main key attraction for many tourists that visit Uganda, there is a wide range of astounding attractions in her motherland that are worth exploring on a self drive or guided Uganda tour adventure this 2021.
Here are the top 8 Tourists Attractions in Uganda;
Wildlife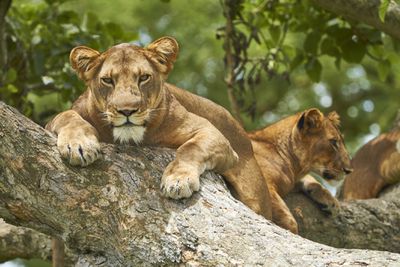 Uganda is one of the great African destinations harboring impressive populations of amazing wildlife that attract many travelers in the world. The country is one of those places where you can encounter with the African "Big Fives" such as the Elephants, leopards, Lion, Buffaloes and the Rhinos. Wildlife in Uganda exist in different categories that include; Primates, Herbivores, Carnivores, Reptiles and birds. The Pearl of Africa is famous for its extremely interesting primates including the chimpanzees and Mountain gorillas. There are only 10 national parks and 13 reserves that is home to this wildlife diversities. About 345 mammal species and 1020 species of birdlife is recorded in the country. A game drive in the savannah parks gives you a chance to sight a variety of herbivores such as; the elephants, buffaloes, antelopes, hippos, Rhinos, Giraffes, Zebras and many more. Other animals include; the cheetahs, leopards wildcats, red tailed monkeys, black and white colobus, grey cheeked mangabey, Hyenas, lions, crocodiles, snakes, pythons, monitor lizards among others.
UWEC-Uganda Wildlife Education Centre
This is a world class animal refuge that gives visitors an incredible taste of the East African wildlife. It was established in 1952 by the colonial government to act as a causality Centre for injured and homeless animals Most of the wildlife exhibited in this zoo were rescued from poachers and others were once injured. Some of the star attractions here include; the Chimpanzees, leopards, shoebill storks, the endangered white and black rhino, elephants, giraffes among others. Apparently, UWEC stands as one of the best attractions that is worthy for an excursion tour in Uganda.
Mountains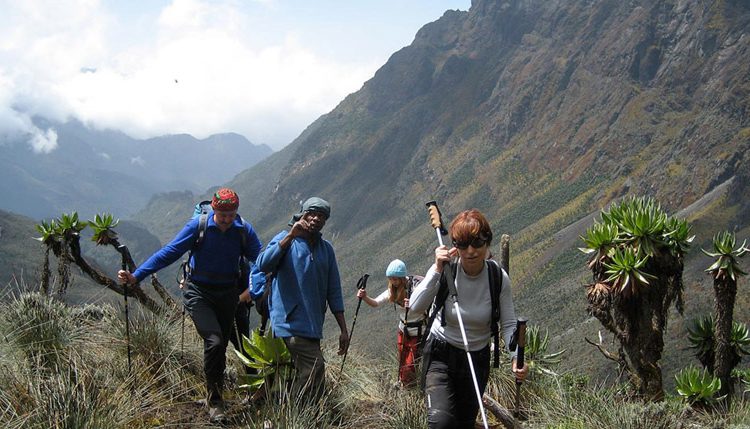 As earlier mentioned, the Pearl of Africa is gifted by nature including the eye-catching landscape scenic beauty like the incredible Mountains. The country features numerous mountains that are both Volcanic and block Mountains situated in every corner of the country. Such as; Rwenzori mountain also referred as the Mountains of the moon, Mount Elgon in the east, Mountain Moroto in the north and the like. Other interesting Mountains include, Sabinyo, Mount Morungule, Mt Muhabura, Mount Gahinga among others. Hiking safaris in Uganda give you chance to explore the mesmerizing scenic beauty of these Mountains. While trekking these Mountains, you can get chance spot wonderful wildlife on the slopes such as; Mountain Gorillas, chimpanzees, birdlife, forest elephants, buffaloes, monkeys among others.
People and their culture
Book a rewarding Uganda tour with Mumwe Global Safaris and spice up your experience with the authentic fascinating culture of Uganda people. We are glad to inform you that generally the traditional customs and lifestyle of the African culture are still alive in many regions of Ugandan society. A cultural tour takes you to experience some of the most interesting cultural norms like traditional ceremonies i.e., Marriage introductions, Bagishu Circumcision, delight in the Batwa Encounter (shortest people in the world), meet and greet with the local people as you learn about their lifestyle patterns. There are numerous cultural sites that give you a chance to learn more about Uganda culture and people. Enjoy visiting cultural places like Kasubi Tombs, Kabaka's Palace, Igongo cultural center, Mparo tombs, Ssezibwe falls among others. Besides the rich cultural experience, feel free to buy a souvenir from a number of traditional art pieces as well as handcrafts.
The source of the Nile
Many tourists come to Uganda to explore the source of the longest river in World. it is a must visit attraction here in the Pearl of Africa that makes your safari complete and extremely memorable. The Source of River Nile is situated in Jinja which is known as the Adventure Capital of Uganda. the Nile features a wide range of recreational activities such as; boat cruise, white water Rafting, Bungee Jumping, horse riding, Quad biking and many more others. In case you love adventure, the source of the Nile can be an ideal place to visit this season.
Birdlife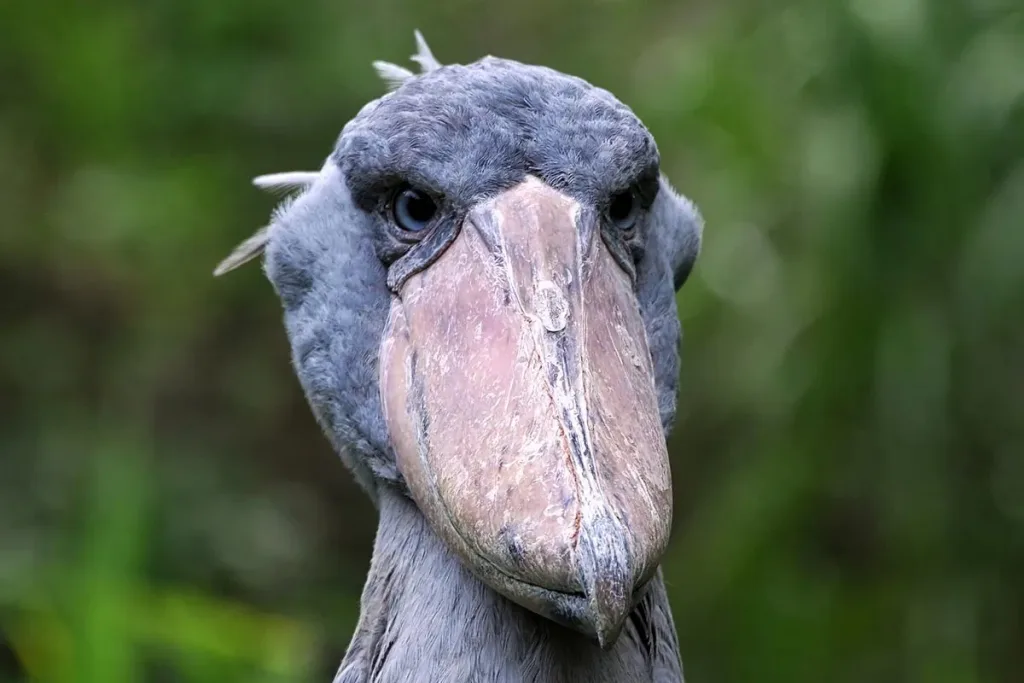 Avi-tourism has become one of the must do activities on Uganda safaris by many visitors. If you are a bird enthusiast, Uganda is a great ideal birding destination with impressive populations of birdlife species. There are over 1062 bird species recorded in her motherland with about 33 birding spots. At Mumwe Global Safaris, grab an insight to enjoy a bespoken birding tour with our exceptional birding guides. Some of the best birding sites include; Mabamba bay wetland, Lake Mburo national park, Bwindi Impenetrable Forest National Park, Queen Elizabeth national park, Kidepo valley national park among others. Exciting birds in Uganda include; Fox's Weave, Shelley's Crimsonwing, the rare shoebill stork, Saddle-billed Stork, Black Bee-Eater, Marabou stork among others.
Waterbodies and lakes
The Pearl of Africa is situated in the great lake basin with in the tropical Equatorial Region of Africa. 18% of the country is occupied by water. The southern border is dominated by Lake Victoria – the largest fresh water lake in Africa attracting many visitors. other wonderful lakes include; lake Mburo, lake kyoga, lake kwania supported by waters of River Nile, lake Bunyonyi -the deepest and most beautiful lake in Uganda with impressive numbers of small bird species. Many travelers love taking a tour to this place and experience its natural beauty dotted with about 29 mazing Islands. Whilst Lake Albert and Edward are found in the west, linked by Kazinga channel in Queen Elizabeth National Park. All waterbodies and lakes offer recreational activities like sport Fishing, traditional canoe experiences, white Rafting among others.
Weather and climate
It is paramount to note that due the condusive weather and climatic conditions, the Pearl of Africa lies among the few ideal places visited by a number of travelers any time of the year. Uganda's weather favors a diversity of majestic wildlife safaris as well as the primate safaris like gorilla adventures. Although Uganda tourism destinations are open to all travelers through out the year, we recommend travelers to schedule their trips in the dry season. During the dry season, the roads are dry and easy to navigate through compared to the wet where roads are muddy and slippery. The dry season also offers an astounding game experience.
Planning a dreamlife safari in Uganda this season, feel free to get in touch with our friendly and experienced reservation team to offer you a quick guide on where to go this holiday. Our professional guides are ready to give you an exceptional road trip adventure as you explore the top 8 tourists attractions in the pearl of Africa.
To book a safari or rental car in Uganda, simply send an email on info@ugandacarrentalservices.com or call us now on +256-700135510 to reserve with our customer care personnel.