Getting cheap and reliable car hire services in Uganda is no walk in the park, from choosing the right car rental agency, getting the ideal rental car to confirming your booking, you will go through a lot before you can put your hands on the keys. However, one of the most important items when renting a car in Uganda is the price of the vehicle and as 2022 begins, expect changed price structures for different car categories or models.
Uganda Car Rental Services presents to you car hire prices for 2022 for you to get an insight of the price range for different car categories. Note that these prices are fully negotiable but exclude fuel apart from special cases like airport transfers & weddings.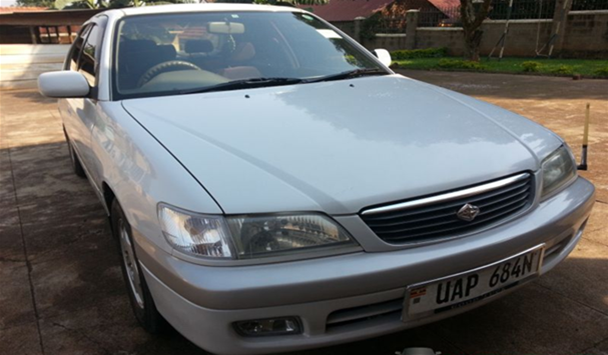 1- Saloon Cars / Sedans – The sedan is 3-box body configured vehicle that can seat up to 5 people comfortably with spacious space for car in the rear. Saloon cars are by far the most affordable cars for hire in Uganda perfect for business trips, airport transfers, weekend getaways as well as weddings. If you are on a limited budget or time and require an economy car, then we highly recommend you hire a saloon car. Some of the top requested sedans in Uganda include the Premio, Harrier, Vitz, Corola among others.
Car Hire Price : From US$ 38 to 45 per day – self drive and at US$ 55 to 60 per day with a driver. Airport transfer charges range from US$ 40 to 50 based on one-way transfer including fuel.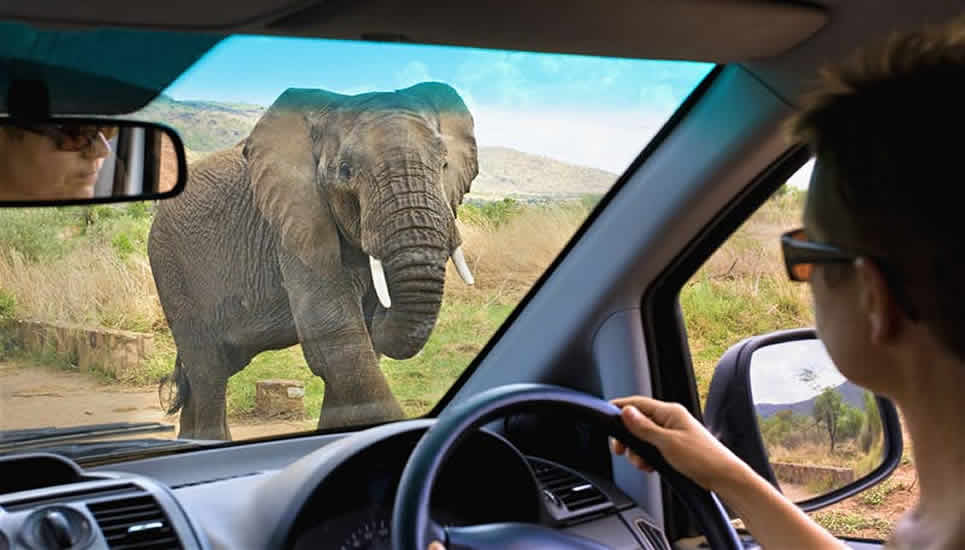 2- 4×4 Cars – The 4 wheel drive vehicles are very popular with safaris and projects given the fact that they can handle even the toughest of terrain. If you are planning to visit a national park or any other remote region in Uganda, we highly recommend you book a strong 4×4 car for the road trip. 4×4 cars have special customized features that include pop-up roofs, roof tents, high ground clearance not to mention the spacious cargo space. Some of the top 4×4 cars for hire in Uganda include the Toyota Rav4, Land cruiser Prado, Safari land cruiser, Tourist van , Nissan patrol, Hilux among others all available for self drive and driver-guided tours.
Car Hire Price: From US$ 45 to 100 per day for sefl drive and from US$ 60 to 150 per day with a driver or guide.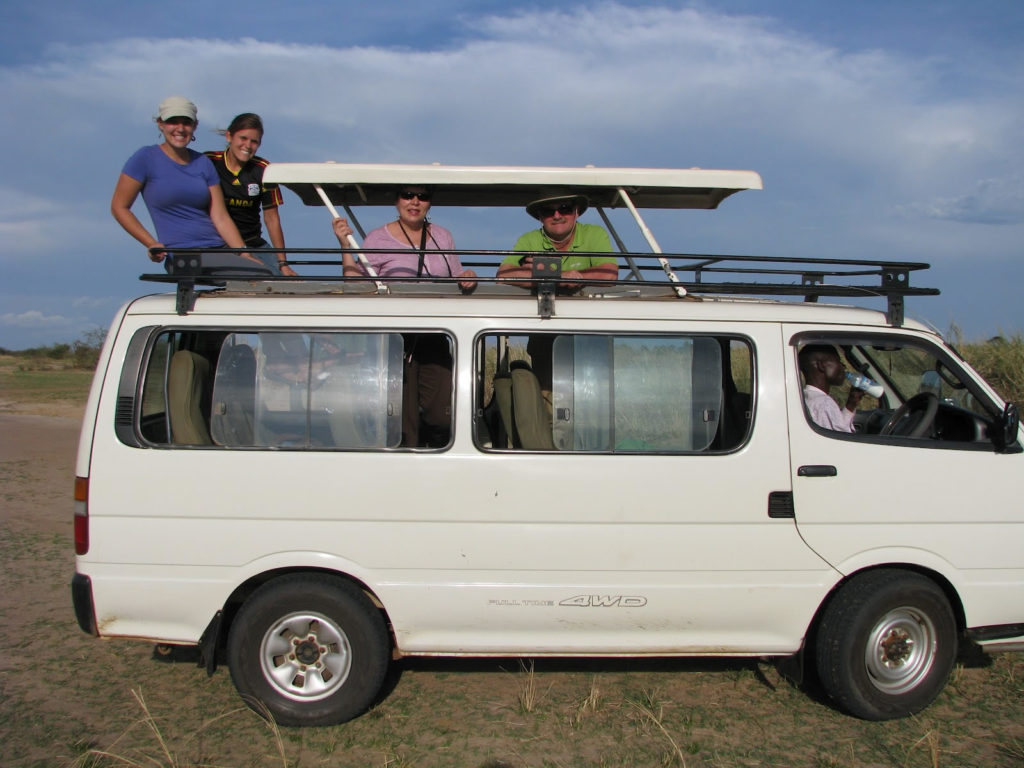 3 – Minivans & Buses – If you plan on exploring Uganda as a group in 2022, then you should consider booking a spacious van or bus for the road trip. A minivan can accommodate between 6 to 8 passengers while the minibus can carry up to 28 passengers comfortably. The minivans and buses have the 4 wheel drive mechanism so can be used for park trips, school field trips, company retreats, project staff transportation, weddings as well as airport transfers. Some of the most popular vans for hire in Uganda include the tourist van, Super custom van, Alphard, Ipsum while the most commonly used minibus in Uganda is the Toyota & Mistubishi coaster buses.
Car Hire Price: From US$ 70 to 150 per day with a driver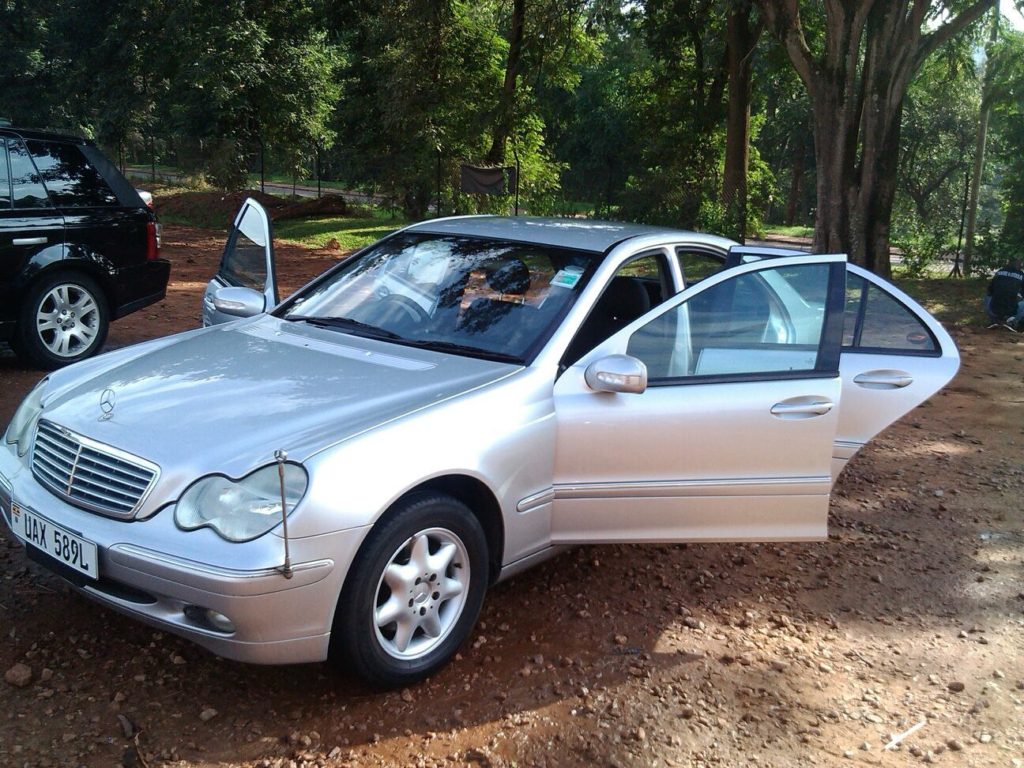 4- Luxury Cars – This is the most expensive car category for hire in Uganda mainly used for special occasions like weddings, campaigns, VIP airport transfers, corporate business meetings to mention but a few. Traveling in a fancy classy car is a luxury for most but we at Uganda car rental services can get you any luxury car of your choice at a price that fist your budget as well as personal interests. Some of the top luxury cars in Uganda include the Mercedes Benz models, Range rover, Limousine, Hummer, Land Cruiser V8, Jaguar & Vintage cars.
Car Hire Price: From UGX 350,000 to UGX 1.5 Million per day with chauffeur & fuel
PLanning to explore Uganda this 2022 season and require a private rental car, we hope the above prices will help you make the right decision when choosing which car suits your budget & personal requirements. To hire a car in Uganda for self drive or guided tour, simply get in touch with us by sending an email to info@ugandacarrentalservices.com or call us now on +256-700135510 to speak with the reservations team now.
Bryan Hulk