Kiira Motors launched the first electric vehicles in Uganda back in July 2021 and now has expanded its production and market to Russia, a move that sees Uganda's ties with one of the strongest nations increase plus boost economic revenue. The electric vehicle is a small 2-seater hatchback featuring front-wheel drive plus a 26-horsepower engine ideal for couples and singles. With a length of only 3 meters, the Kiira EV has a cozy interior with two seats and an extra trunk sofa in the rear.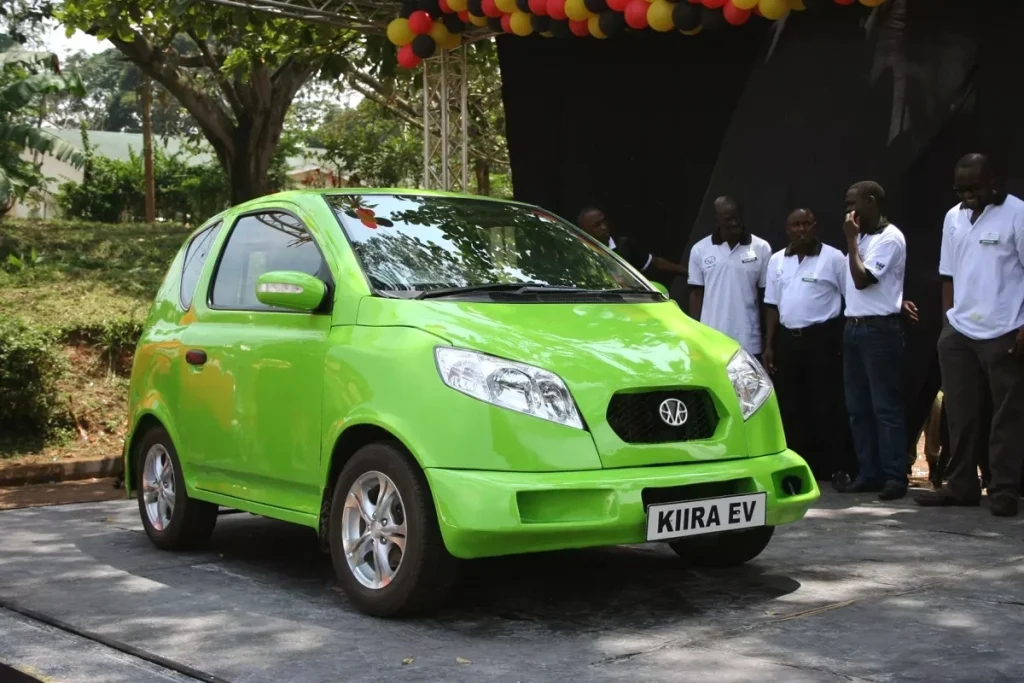 The electronic hatchback can offer a mileage of 80 km when the battery is fully charged and can reach a maximum speed of up to 100km per hour making it one of the most efficient electric cars in the world. Kiira Motors has proven to be a top car manufacturer in Uganda producing some of the best electric cars in Africa that include the Kayoola EVS– a fully electric low-floor city bus that can go as far as 300km on full charge, Kayoola Coach – can use both electricity and diesel fuel, Kiira EVS – 4-seater executive vehicle inspired by the Kiira EV SMACK platform.
This is really great news for Kiira Motors Cooperation, as well as the Ugandan government and we at Uganda Car Rental Services, salute you in your endeavors to put Uganda on the world car market. we offer a wide range of hatchbacks in Uganda including Toyota Ipsum, Vitz, Spacio among other all available for self drive and driver-guided road trips.
We will keep you posted about the on-goings of the Kiira Russia car partnership.
Bryan