This is one of the frequently asked questions by many travelers planning to delight in a gorilla safari for the very first time in the Pearl of Africa. It is important to note that gorilla trekking in Uganda is regarded as the highlight of most Uganda safaris due to the fact that the country hosts almost half of the remaining mountain gorilla species in the world found in Bwindi forest whilst a few gorilla individuals are found in Mgahinga gorilla national park. There are about 500 mountain gorillas individuals recorded in Bwindi forest park and about 19 habituated gorilla families ready for gorilla safaris throughout the Year.
Planning to visit Uganda for a gorilla safari in Bwindi or Mgahinga, we present to you some of the top things you have to pack for a successful trekking experience.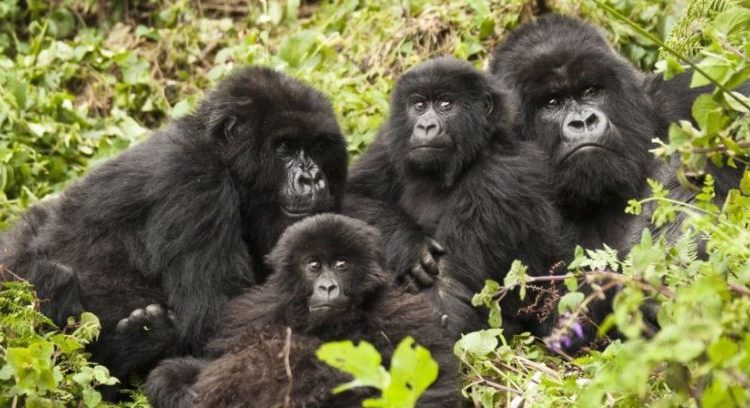 Travel documents
Travel documents like a travel itinerary, valid passport, Uganda visa, gorilla permit, travel insurance among others should be the first thing to pack in your bag in case you are planning a gorilla tour in Uganda. Some of these will be asked upon arrival at the airport, therefore make sure you don't keep them far to avoid inconvenience from the officers at the Entebbe international airport.
Strong gumboot and gloves
We advise travelers planning a gorilla safari in Uganda, not to forget to carry strong gumboots and gloves, this important to offer you easy movement on the wet, muddy and slippery grounds, the hand gloves protect you from germs as you try to support yourself tree plants or bushes while tracking.
Strong water rain jackets
Due to the fact that Bwindi forest is dominated by tropical rain forests that receive rainfalls throughout the year, don't forget to carry a strong rain jacket for emergence in case it rains while on your gorilla trekking experience.
Safari clothes
Trekking in Bwindi Impenetrable forest requires you to wear long-sleeved shirts, tops for ladies and trousers and this kind of clothing protects your skin from wild insect bites like bees, tsetse-flies or wild ants among others. We as well argue to be careful on which colors to buy, for example we recommend colors that blend with the natural environment like khaki, army grey, brown or any other dull color that might be Eco friendly.
African hut plus sunglasses
Feel free to pack an African hut simply to cover your head, sunglasses to protect your eyes from direct sun rays. However, you can purchase the African hut from some of the craft gift shops along the way on your road trip to the park.
A day backpack
This is to assist you to carry small items as you head out for the gorilla trekking experience in the forest such as; sanitizer, toiletries, repellent Enough drinking water, small snacks to push you until the end of the exercise. If you find the bag heavy and quiet compromising on your trekking experience, feel free to hire a porter at an extra fee, the ranger guide can help you find one of the community.
Skin repellent
The Skin repellent protects your skin from rough conditions while a gorilla safari, it protects your skin from strong sun rays heating your skin directly during hot temperatures.
There is an endless list of the gorilla trekking gears that you need to consider packing if you are planning a gorilla safari in Uganda, but with the above points, we have provided you with the most important items you have to pack to make your trip extremely rewarding with your loved ones. For further more information concerning your gorilla tour in the Pearl of Africa this season, don't hesitate to contact our travel consultants by sending an email on info@mumwesafarisuganda.com or call us on +256-700135510 / +256 414-699459