The Coaster bus is a single-decker minibus manufactured Toyota & Mitsubishi; two of Japan's leading car makers. The first generation coaster buses were introduced as early as 1969 while the latest and fourth generation was made in 2016. The coaster bus can seat between 25 to 28 people perfect for family and group road trips. If you are searching for the ideal group vehicle to hire, then you should look no further than the coaster minibus.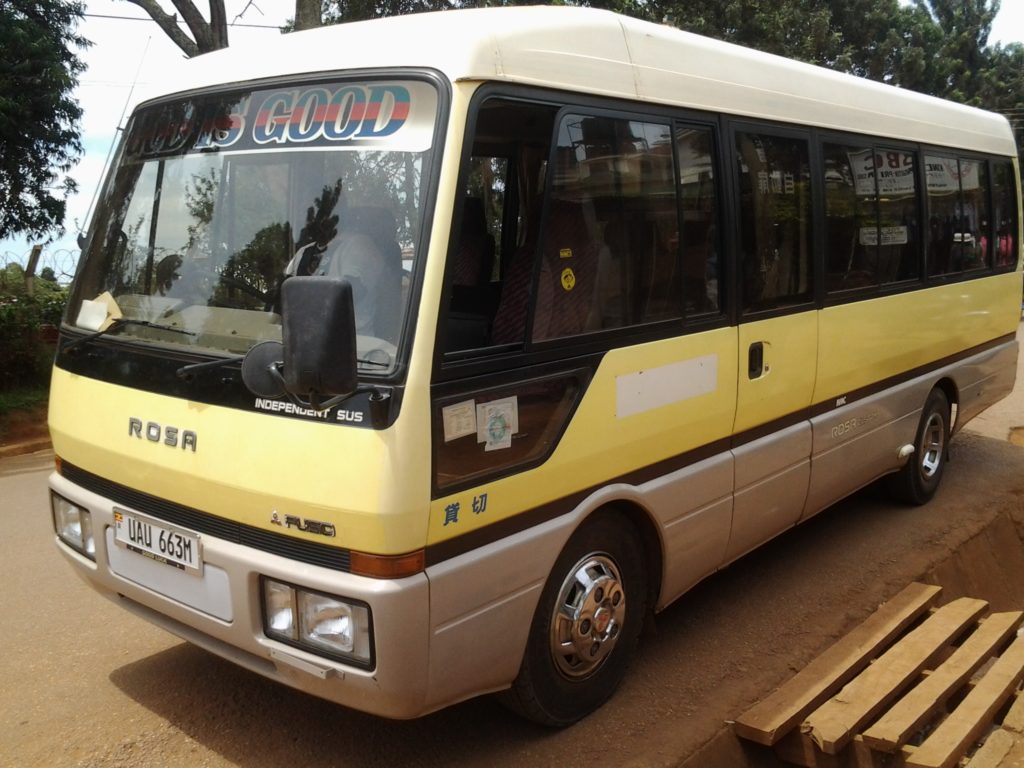 We at Uganda Car Rental Services offer a wide range of well-serviced coaster buses for hire in Uganda for all types of travel and here is why we highly recommend you hire a coaster bus over other minibuses.
Comfort – The number one reason why you should hire a coaster bus for your next group trip is mainly because of the total comfort it offers starting from adequate head space, leg room and cargo space ensuring the passengers enjoy a smooth ride to where ever they are going. There's nothing more nagging than getting squeezed or having to seat with your cargo, two things a coaster bus wont do.
Multi-purpose vehicle – Another reason why you should hire a coaster bus in Uganda for your next road trip is that it can be used for over 5 travel services that include park safaris given its 4×4 mechanism, airport transfers, wedding occasions, city tours, project staff transportation to mention but a few road trips.
Affordable – You can save a lot of money when you decide to book a coaster bus instead of fitting the group into two minivans. A minivan and driver will cost US$ 100 per day meaning two will cost US$ 200 per day while coaster bus rates range from US$ 150 to 180 per day hence you save up to US$ 50 per day when you hire a coaster bus.
Bonding – A coaster bus offers passengers an opportunity to get to know each other more as they travel together under one roof. If you travel as a group of friends or workmates, then the minibus offers the perfect opportunity to interact, share ideas and stories along the way hence giving you that memorable experience worth every penny you pay.
So if you are planning a group road trip in Uganda and require a good minibus for the travel, we hope the above four factors will help you make the right decision. You can hire a coaster bus in Uganda online today by simply sending an email to info@ugandacarrentalservices.com or call us now on +256-700135510 to speak with the reservations team.