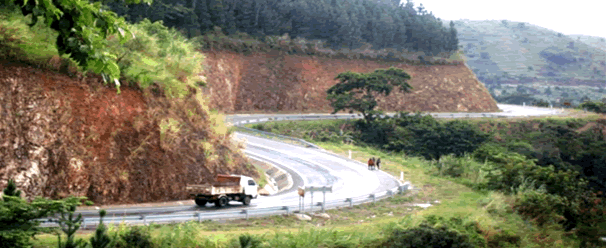 Bundibungyo is located in western Uganda bordering DRC in the West, Ntoroko in the north east, Kibale in the east, and Kabarole in the south. It covers a total area of 848.2 km2 and is the gate way to Semuliki national park. Bundibugyo is the only district neighbouring the Rwenzori Mountains in the West. In Bundibugyo, you can explore the Sempaya hot springs, Toro-Semulki wildlife reserve and Semuliki national park being the only lowland tropical rainforest in east Africa.
Getting there – The distance between Kampala and Bundibugyo is approximately 378km which will take about 5-6 hours on road via the Mubende-Fort portal-Bundibugyo road.
Accommodation – Dutchess hotel & Restaurant, Hotel Vanilla, Cornerstone hotel, Fort Motel

Looking to embark on a self drive trip to Bundibugyo, simply get in touch with us at info@ugandacarrentalservices.com or call at +25600135510, +256414699459 to speak with the reservations team.