When you have made up your mind on having a tour in Uganda and as well put into consideration all the needs for your tour , and hiring van in Uganda comes top on your rental car list, then you have chosen the best deal.  Hiring a van meets a lot and even much more than expected, one can be wondering how they will move with all the bags and everyone ready for a family tour or group tour, no matter the number of people and amount of the luggage, the van will meet the purpose for the day. You can hire a van in Uganda at only $100 and enjoy the ultimate experience of group tour in Uganda.
Below are some of the benefits that come with your $100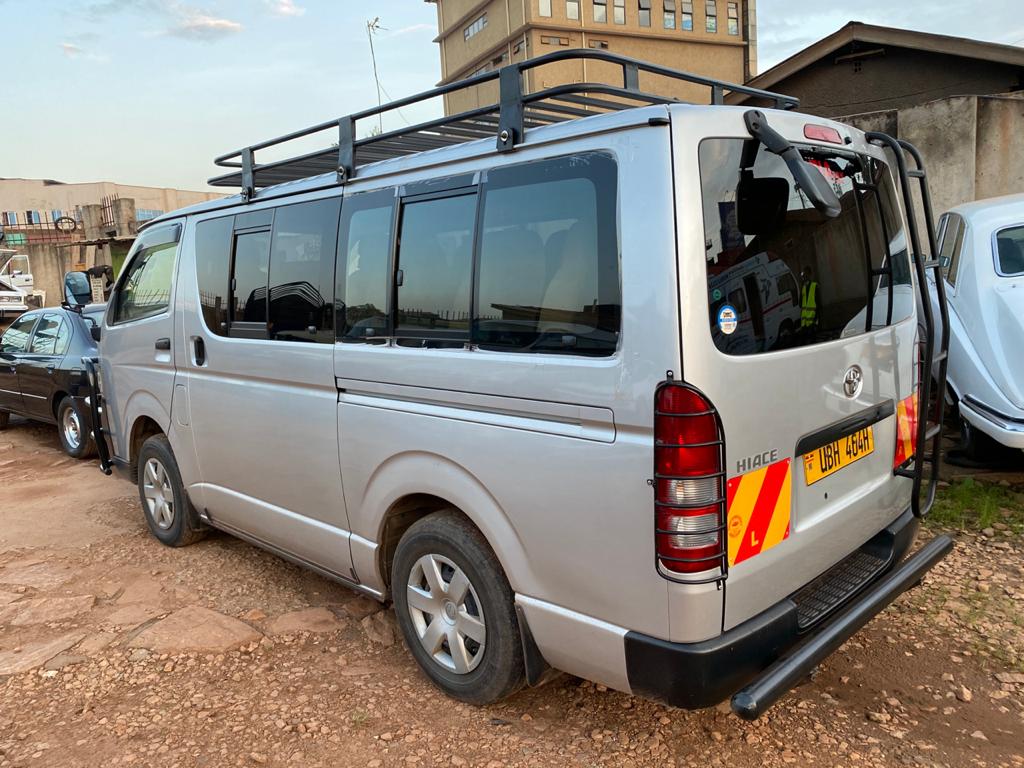 Space
Why would you choose to squeeze in some small car with luggage and never enjoy the success of the trip. The safari van will offer you enough space with amazing leg room, adjustable seats, and luggage room. When you hire a van in Uganda at $100 be sure to have the best of the rental car you have ever thought, many of the safari vans have rooftops and these make photography during game drives very easy and game viewing very clear. Choose a safari van and enjoy a lot of space.
Mileage
Enjoy unlimited mileage on van rental in Uganda, with just $100, drive as far as you can and explore as much as you can. There is no limit to how far can drive, you can to explore and have the adventure, then you can have it until your body cannot hold it anymore for the day. In case you need to cross borders from Uganda to other neighboring countries, then you communicate with the rental agency and be authorize to cross borders with no extra fees.
The guide/chauffeur
When you hire a van at $100, enjoy also the benefit of having a driver or guide for trip at no extra cost. With $100 you need not to carter the driver's meals, accommodation or allowance, all these are covered in the rate, then what an awesome offer. Uganda car rental services who are van hire experts in Uganda will surely guide on the best rental van type for the purpose of your trip. Enjoy a stress free tour to Uganda with a guide and get information about the country through your guide.
To hire a van in Uganda for self drive or guided road trip, send us an email today at info@ugandacarrentalservices.com or call 0700135510 to speak with our experts.