Self drive road trips in Uganda have become a very popular choice for adventure seekers and nature enthusiasts. If you want to enjoy a safe and comfortable road trip, it's essential to choose a Uganda car rental company offering rental cars and services tailored for self drive adventures in Uganda. In this article, we look at some of the most essential features a rental car should have when booked for self drive trip.
1- Strong 4×4 Car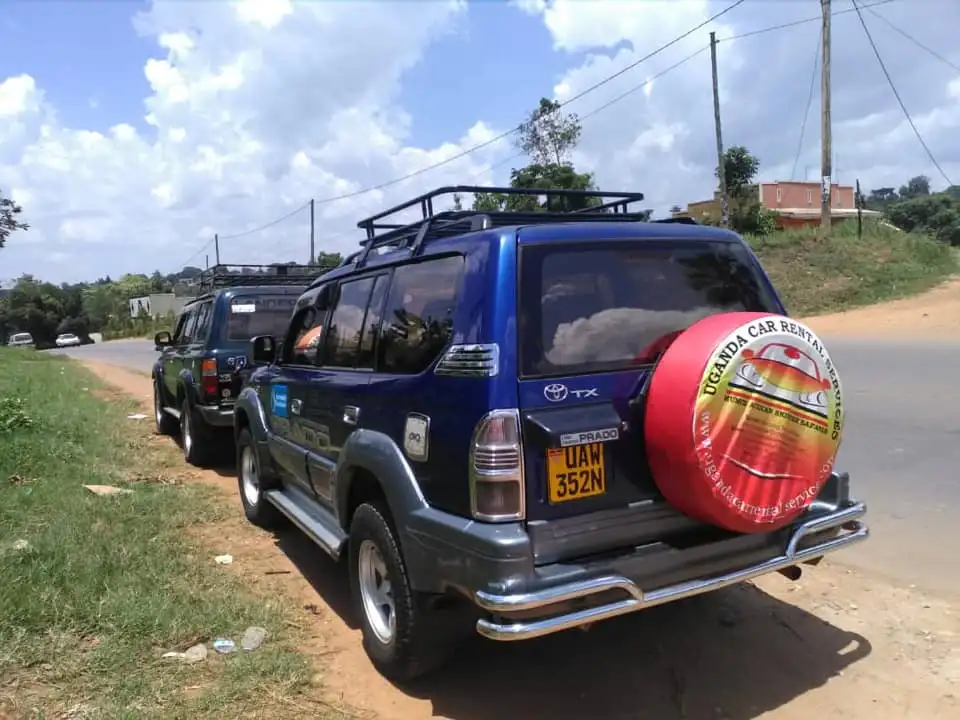 Uganda's major roads leading to the city and other popular destinations are well-tarmacked but that's not the case when you go off-road in the remote regions where most of the terrain is untamed. You will require a strong and reliable 4×4 car offering adequate ground clearance with the ability to traverse steep slopes as well muddy roads. The safari land cruiser and tourist van are two of the best 4×4 cars for hire in Uganda featuring a pop-up roof ideal for game drives in the parks.
2- GPS Navigation
Navigating Uganda can be quite challenging if you do not have a good online or offline guide. Be sure to book with a rental company that fits their cars with a GPS navigation system or offer up-to-date travel maps of the country. The Global Positioning System offers direction while providing distance and time estimations and showing points of interest like gas stations, travel centers among others. We strongly advise you to book a GPS that can operate both on and offline to avoid losing signal coverage when exploring remote regions with poor communication.
3- Camping gear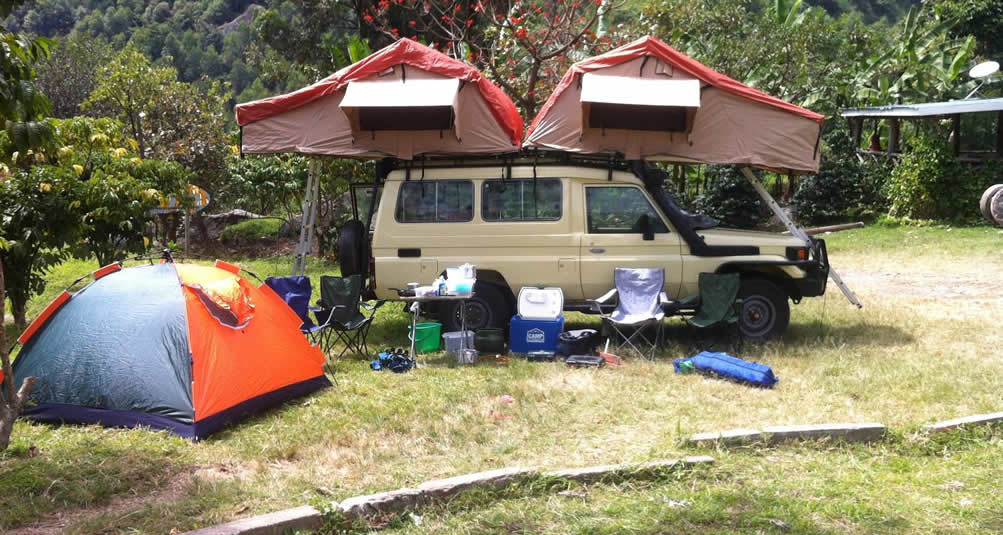 For adventure seekers looking for that exceptional outdoor experience in the wilds of Uganda, you will need to book with a Uganda car rental company offering optional camping gear. Top equipment includes safari tents, camping tables & chairs, kitchen utensils, cooking gas, and sleeper bags among others. The rental car you choose should be able to accommodate both the camping gear and people comfortably for a successful Uganda self drive adventure.
4- Safety features
The safety of a client is always the top priority for all Uganda car rental companies and as such there are some safety features added to your rental car for a successful self drive in Uganda. Some of the most essential features on a rental car include spare tires, toolkit, a first aidbox, jacks plus well-functioning seat belts, airbags and reliable braking systems. Don't forget to book with a company that offers 24/7 road assistance to be assured you will be attended to in case of an emergency at any time in any location.
5- Insurance coverage
Its very important to prioritize your safety as earlier mentioned as it helps you prepare for an unanticipated incident. A trusted and reliable Uganda car rental company should offer you comprehensive insurance that covers damages to car, theft as well as third-party liability. You won't have to worry about huge unwanted expenses in case of an accident, theft of damage giving you that sense of security during your self drive Uganda adventure.
If you want a successful self drive trip in Uganda, then you should strongly consider the above features. You can rent a car for a self drive safari in Uganda today by simply sending an email to info@ugandacarrentalservices.com or call us now on +256-700135510 to speak with our reservations team.
Bryan Muhoozi