With an array of landscapes and a high biodiversity rating and then the extremely hospitable people, Uganda is filled with lots of marvelous things. Famously known as the Pearl of Africa, it is home to more than half of the world's surviving mountain gorillas, the third tallest mountain on the continent and the source of the world's longest river, the Nile. This landlocked country is endowed with a variety of wildlife, a colorful culture, great lakes and impressive waterfalls. If you are planning to spend your holiday in Uganda, here are the top 10 things you can do to get the best of your vacation.
Do a Uganda safari
A holiday tour in Uganda is incomplete without a safari tour to the jungles to watch wildlife. Uganda has countless animals in different landscapes including savannah, woodlands and lush forests where game drives, nature walks and hikes are done. Common African wildlife encountered on Uganda safaris are elephants, buffaloes, giraffes, antelopes, zebras and giraffes. On game drives, look out for lions, leopards and hyenas among others.
Prominent safari destinations in Uganda include Murchison falls national park, Queen Elizabeth national park & Lake Mburo national park.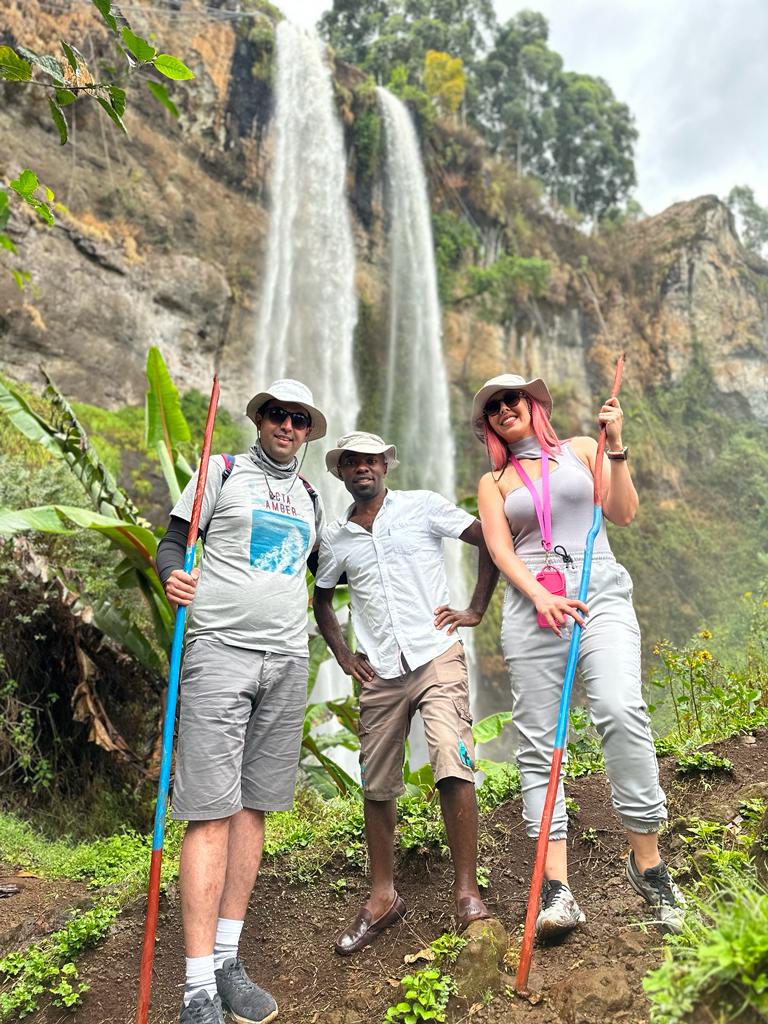 Go for a primate trek
Currently, primates are the most sought out attractions in Uganda and Africa at large because of their impressiveness yet most of them are endangered. If you are looking for a fun filled primate trekking experience, take a trip to Uganda's primate destinations and have your dreams come true.
Join a gorilla trekking tour in Bwindi Impenetrable forest national park or Mgahinga national park and encounter the giant mountain gorillas in their families taking care of infants or probably feeding since they roam a lot in search of food. Second to gorillas are our closest cousins, the chimpanzees. Coming across these apes in their natural habitat is exciting. Chimps are playful and can make funny pauses good to capture for a memory photograph of your holiday. If you are a monkey lover, head out to Mgahinga and trek golden monkeys.
Visit the Murchison falls
The mighty Murchison falls are the strongest water falls in the whole world. They are formed at a point where the Nile congests through a 7m gorge before flowing over 43m down and proceed to Lake Albert. If you want to see one of the most breathtaking landscapes in Africa, then add this location to your bucket list.
Murchison waterfalls are located in Murchison falls national park, Uganda largest national park that ranks top most for game drives where lots of elephants, buffaloes, antelopes, giraffes and lions are spotted.
Go close to the Source of the Nile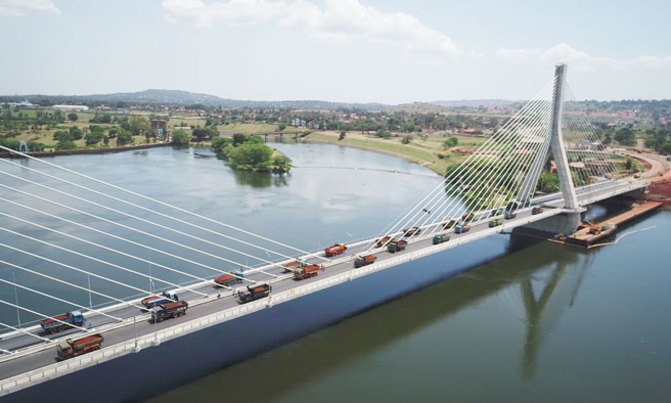 Many have heard about the Nile but may not know where it actually starts its journey. Journey to eastern Uganda and see where the Nile separates from Lake Victoria. Found in Jinja, the source of the Nile is a legendary point reached by many tourists on a boat cruise along the Nile. There are many other adventurous activities to do in Jinja, such as white water rafting, bungee jumping, quad biking, kayaking and horseback riding.
Bestride the Equator
Stand in both northern and southern hemispheres of the earth at landmark of the equator at Kayabwe along Kampala-Masaka road. At this same point, you can enjoy a cup of coffee at the restaurant and get yourself a souvenir at the craft shop for remembrance of the trip.
Track rhinos at Ziwa Rhino sanctuary
Although you are unable to see rhinos in the wild in Uganda national parks while on safari, it is good news that they can be tracked at Ziwa rhino sanctuary in Nakasongola district. This fascinating move in the savannahs is guided by a ranger guide who helps tourists find the rhinos. Besides rhinos, the sanctuary has a number of hippos, crocodiles, antelopes and over 250 species of birds which can be seen as well during the tour.
Visit Kasubi tombs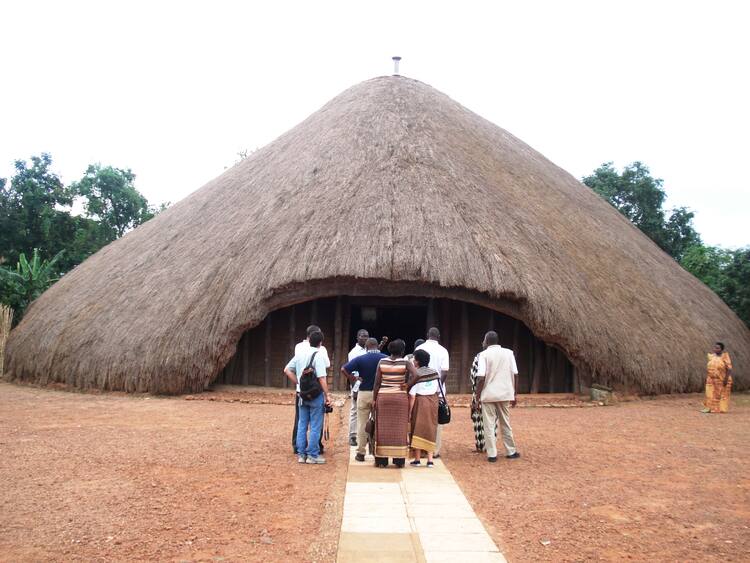 Located on Kasubi hill, Kasubi tombs are a world heritage site that keep interesting treasures of Buganda kingdom. A visit to Kasubi tombs offers an opportunity to learn about the history of Buganda, their tradition and rituals and the 4 former kings of the kingdom that were buried here. A guided tour around Kampala city will take you to other popular cultural historic sites and the museum of course
Explore the Ssese islands
Enjoy the tranquility of an unspoiled island on Africa's biggest freshwater lake. While on the boat ride to Ssese Island, you will love every view around Lake Victoria. The Ssese Islands are an archipelago of 84 islands strategically located to offer interesting things like boating, forest walks, sailing, hiking and relaxing at the beach.
Chill at Entebbe Botanical Gardens
Being located close to Lake Victoria is one of the reasons the botanical gardens are a more conducive space for anyone looking for a cool, natural and fresh breath. Birding enthusiasts get a wonderful time at the Entebbe Botanical Gardens because it harbors a lot of beautiful birds. It is also home to monkeys, butterflies and squirrels which will entertain your day. Botanical gardens is a perfect picnic destination with lovely flowers and trees.
Join the Traditional culture experience at Ndere Centre
Uganda has more than 50 tribes, each with unique beliefs, traditions and lifestyle. They pride in special costumes, interesting songs and attractive dances. Head to Ndere Centre on Wednesday, Friday or Saturday to explore Uganda's traditional culture.
Are you planning to spend your holiday in Uganda and you are in need of a travel partner to help you organize your safari package? Contact us today through info@ugandacarrentalservices.com or call us on +256-700135510 or +256 414-699459 to speak with our team.