If you are searching for the best van to hire while in Kampala, Entebbe , Jinja, Mbarara, Arua or majorly around Uganda, then Uganda Car Rental services  is the most appropriate choice. we offerr cheap van hire on self drive, guided or chauffer-driven trips, solo trips and more hence looking out to  offering you the most efficient, appropriate and reliable holiday or business trip. We help clients get vans at cheaper and friendly prices looking further on helping them achieve there car rental needs. We offer different types of vans for all types of clients, whether you are on tight budget, luxury or just midrange, we have something for everyone.
Below are some of the types of vans available for hire in Uganda.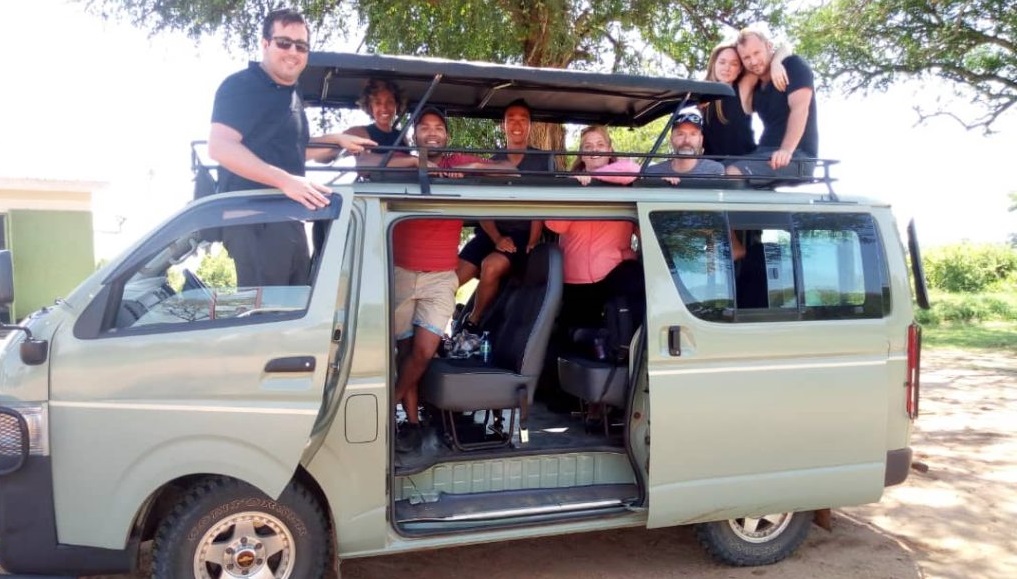 1# 6 -7 seater minivans
These minivans can seat up to 6 passengers with enough leg room, comfortable seats, and beautiful interior. The seats are adjustable to face your preferred direction and a good cargo space. The car features awesome amenities like bottle holders, air conditioning, Flash player, and many more. Hire a six seater minivan for your family tour or friends' vacation, a group tour is so much fun, travelling together than a solo trip.
2# 9-10 seater Mini vans
These vans are more similar to the Mini vans that seat 6-7 passenger, although these ones are more extended to seat 9 or ten passengers. These are vans are commonly known as safari min vans are a very important item on your group tour need list. Many of these vans have a popup roof for better viewing of wildlife in case you are in the national park. Do not worry the seats are well positioned so that everyone has enough leg room.
3# 14 seater vans
Do you want to enjoy a family holiday, group travel to a conference, event or school tour, Uganda Car Rental Services offer 14 seater vans at very friendly costs. These vans come with drivers to take you around according to your itinerary. Avoid breaking the fun into small groups to fit in small cars, travel together after all you are just 14, 13, 12, this van is just the perfect match for you.
4# 15-30 seater vans
The coaster bus fits well in this category as it has a capacity from 15-30 passengers.  The van is a 4×4 and very comfortable for bigger groups to travel together. Rent a coaster bus for your school study tours, big group events and ceremonies with Uganda Car Rental Services. We offer modern coaster buses in good mechanical condition and professional drivers that are well informed about all destinations.
5# 62 seater Buses
Hire a clean, modern, comfortable bus from our fleet and get second to none services. The buses have unlimited mileage and will surely do well on all terrain. The bus has comfortable seats with seat belts, enough cargo space in the lower trunk and rear cabins for hand luggage. Are you planning for a school tour, group events and conference, ceremonies and more, hire a bus at very friendly prices and ride like a group
To hire a minivan in Uganda for self drive or driver-guided trip, just send us an email at info@ugandacarrentalservices.com or call Mob +256 700135510, Tel +256 414-699459