Planning a road trip is no easy task, there are lots of factors to consider including which destination to visit, how is the destination, where to refuel from and what to do in case of a breakdown among other worries but before you even start thing about those factors, you should first think about how to book car services online and that's why we at Uganda Car Rental Services have decided to give you some tips to help go about it and get the best deal possible.
Below are 5 tips guaranteed to help you book car rental services in Uganda without breaking a sweat or fear of fraud;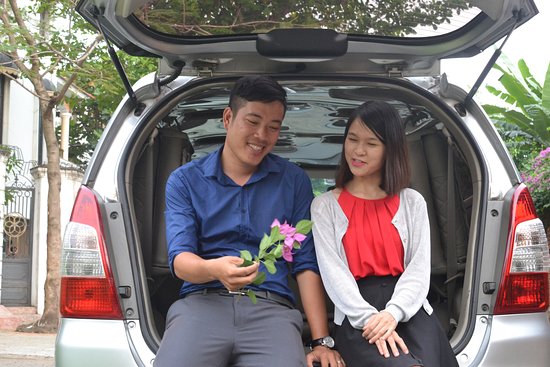 What type of car to use
A majority of companies offer a wide variety of cars for hire each at varying rates and that's why you need to quickly determine what you want as you risk getting lost in the deep pool of available cars. Choose a car depending on the number of people you are traveling with, if you are 2- 4 passengers, then you should consider booking a 4 door sedan car like Rav4 and if you more than 6 to 8 passenger, then its best you get a mini van for a comfortable road trip.
Read through customer testimonies
You will come across a variety of option when surfing through the internet which may lead to confusion or even worse, choosing the wrong company. To make the right choice, you will need to go through car rental service testimonies from past customers and you can easily find these on the website itself, google reviews , trip advisor or social sites like facebook. You will find out what clients speak about the rental cars , drivers or full road trip experience clearing doubts of who to book with.
Reservations responsiveness
The time taken to get a reply for a car service agency will show you if you are dealing with a reliable company or fraud. The faster the response to you online inquiry , the better but if they take a lot of time say a 5 to a whole day without answering you, then you should just back down and reserve with another agency.
Car Rental Costs
The rental price is by far the most important point to consider when hiring a car anywhere in the world. The rate for each car varies per company and the services also come with different terms and conditions so you need to look through to get the a company with the cheapest rates, favorable terms and conditions to get the best deal fitting of your travel budget and personal needs.
Safety precautions
You need to consider what precautions have been put in place to make sure you have a safe and uninterrupted car rental service in Uganda, whether its guided trip, self drive , airport transfer or wedding car service. Find out whether the company will offer you break-down assistance in any destination within Uganda, the type of insurance will determine how much you need to spend in case of any damages or road problems.
There are several factors to consider if you want to book affordable car hire services in Uganda but the above 5 will give you an insight of what to do or not to do to get a the best deal that will fit your budget and interests. Get in touch with us through info@ugandacarrentalservices.com or call us now on +256-700135510 to speak with us now.