You have finally decided which national park you will be visiting on tour in Uganda, now its time to choose which type rental car you will be using. Whether you prefer the self drive option or require a driver to guide you around, picking the ideal car that can handle the tough park terrain ,  up-country murram roads and most importantly accommodate the number of people you will be traveling with.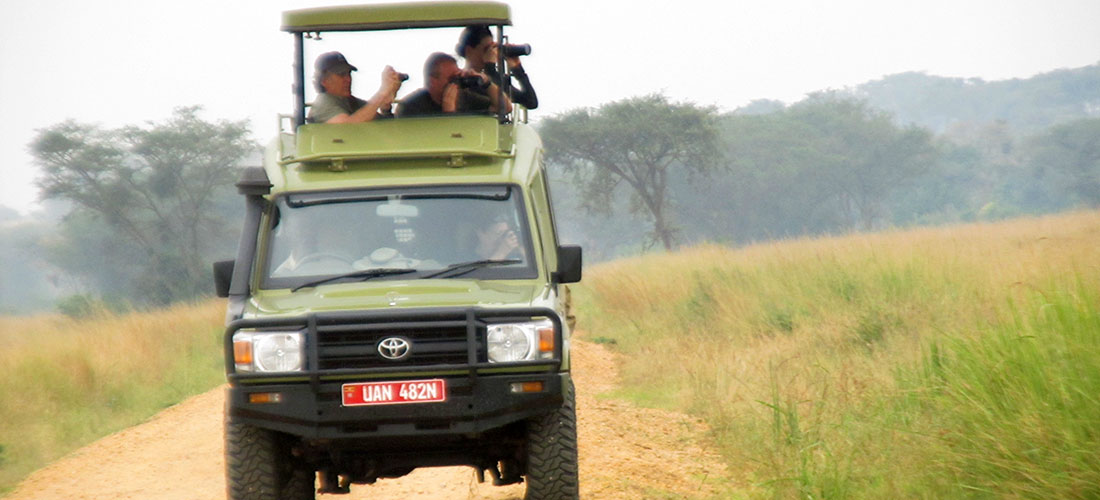 There are a number of safari cars for hire in Uganda fitting for solo travelers, couples, families as well as small groups but  choosing a 4 wheel drive car can be quit a hard task but worthwhile in the end.  A vehicle customized for safaris is way different from a casual sedan, right from the 4×4 mechanism that allows the car to pass through any off-beaten track to the extended features like a pop-up roof and fridge box for some, you will definitely get a comfortable road trip to whichever destination you are going to.
You don't have to worry about getting stuck in muddy ditch or failing to drive up a steep slope  as you have assurance that the 4×4 mechanism will bail you out and that is why you should always choose a safari vehicle instead of the saloon cars that can only handle the tarmac city roads.
The Toyota Rav4 , Safari Land Cruiser and Mini van are three of the popular safari cars in Uganda frequently requested by tourists and locals interested in park tours and up-country holiday trips. Prices depend on the type of car you want, rental duration and which option suits you best, self drive or guided safari, other wise you can rent car in Uganda for just US$ 40 to 120 per day on unlimited mileage.
If you are planning a safari in Uganda this season and looking for the best transportation means, don't look further than a 4×4 safari car, the comfort and convenience you get cant compared to a saloon car. To inquire or book a car online , simply send us an email to info@ugandacarrentalservices.com or call us on +256-700135510, we look forward to hearing from you.