Uganda Car Rental Services offers reliable, flexible and cheap car hire services in Uganda to all business, leisure, and adventure clients and also covering both small and large groups. As a tour and travel company, we take pride in our trustworthy services to all our esteemed client with a wide range of 4×4 rental cars for hire all through the year. Our car rental services stretch from short term rentals to long term rentals at very affordable prices. Whether you are looking for a saloon car, station wagon, mini vans, coaster bus and wedding cars, we got your covered with low prices and ultimate customer care service. Our car rental packages include self drive trips, guided/chauffer driven trips, wedding transportation, airport transfers, events management and ushering services.
Below are some of the reasons why you should choose us.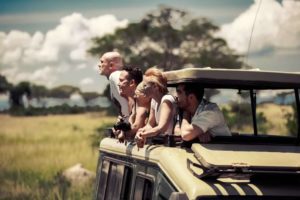 Customer Care:
Referring to the many reviews we have received from all our clients, we are sure that we offer reliable services. We do not only look at making money in this business, but we first make the services a priority. As a team right from the board leaders to the drivers and guides do our best to make sure our clients are comfortable on the road by providing comfortable cars, 24hrs help and quick to attend to any rising query at all time. This has made Uganda Car Rental Services top the list among the Car hire companies in Uganda.
Our fleet:
We offer a wide range of rental cars at cheaper rates around Uganda. Whether you are traveling alone, couple, family, school tour we have something for you. Our fleet includes
Saloon cars: Premio, spacio, Raum, Limousine, Mercedes Benz, Toyota Corona etc
Station wagons: Land cruiser prado, Landcruiser TX and TZ, safari extended Land cruisers, Nissan patrol, V8 and VX, pickup trucks etc
Mini vans and coaster buses.
All these are available at friendly rates for cheap car hire in Uganda
Our staff:
If you are looking for caring hands and hearts that will understand and value your money for a service requested, then you are with the right people. Here at Uganda Car Rental Services we work as a team to ensure we care for our clients. Whether you are business clients, leisure, honeymoon couple or tourist for adventure, we have the right people to handle you. We take charge of detail right from the time we receive your inquiry email, telephone call or walk in appointment to the day you end your trip. Meet the most gracious reservations team, professional driver and guides and whole together trustworthy car rental company.
Accessibility and Booking system
Find us quickly on the internet at www.ugandacarrentalservices.com get to our short form and fill in the all the required details or send an email directly to info@ugandacarrentalservices.com and we shall get back to  as soon as we can. Our telephone lines are 24hrs available, mob +256700135510, +256414699459. Send in your inquiry today for all types of cars you need. You have the most flexible travel partners