Uganda comprises up to 111 districts with Kampala being the capital city and the government has been sub-dividing the districts since 2005 as a way of preventing resources from being distributed mainly to the chief towns neglecting the remaining parts of the district.
Almost every district has something to offer to a tourist, be it a popular national park, water body, mountain, or a cultural site, you will always find something new you haven't seen before but if you are planning to self drive Uganda and still can't make a choice of what districts to visit, below are the top 5 district towns that will give you a full experience of Uganda culture, wildlife, sports, and entertainment all in a single safari while offering you the best accommodation possible at affordable rates.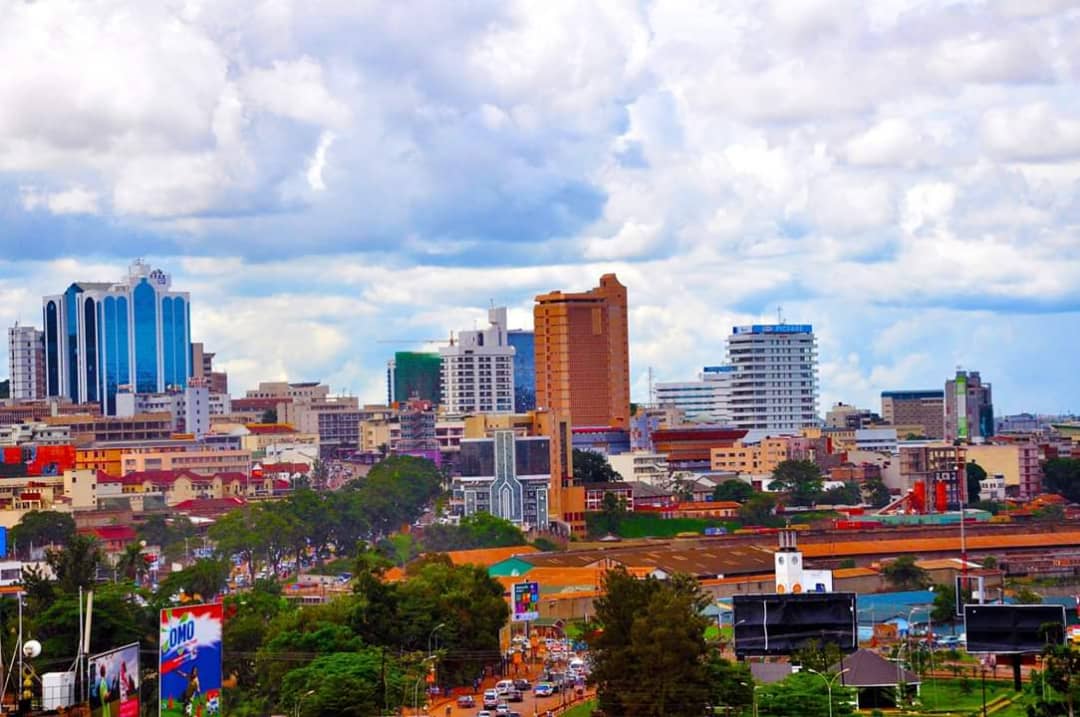 Kampala city – Number 1 on the list is Kampala, the capital and busiest destination in Uganda filled with a variety of local cultural sites, commercial businesses, and some of the best nightclubs and hangout spots in East Africa. The majority of the roads are in condition plus the communication systems are stable so you should have a problem driving yourself around the city. The security and peace in the city added to the several gas stations ensure you can have a convenient and safe drive anywhere. Top attractions to visit include Buganda kingdom sites, Museum, Ndere Center, Cathedrals, Local markets, Mosques, Night clubs, and Casinos among others.
Tip- Avoid driving late at night and don't forget to follow the traffic signs.
Jinja town– Situated 81 km from Kampala city in the Busoga sub-region is Jinja town; regarded as the adventure capital of East Africa, it's one of the best destinations for leisure, relaxation, and water sports. The strategic location of the town near the river Nile (world's longest river) just adds flavor to what is already a fascinating district. If you seeking adrenaline-pumping land and water sports?, then look no further than Jinja, there are plenty of affordable activities to enjoy during your self drive road trip and these including white water rafting, bungee jumping, quad biking, kayaking, market tours, community visits jet boating to mention but a few. The roads are clean and safe so you won't have to worry about
Mbarara– Situated in western Uganda about 290 km by road from Kampala city is Ankole kingdom's strong hold. Mbarara town is regarded as the perfect base for any tourist wishing to tour national parks in the west including Lake Mburo park, Bwindi, and Queen Elizabeth national park. If you want a full experience of the Ankole culture and history, then you have to drive down Mbarara where you will find the Nshenyi village and Igongo cultural museum. The streets are also in good condition plus the traffic is minimal so you can be guaranteed a comfortable drive-through. The accommodation available is budget and mid-range so you don't need to worry about where you will spend the night.
Kisoro – Strategically located in the corner of Uganda close to Rwanda just about 43 km from Kabale town Kisoro, the best base for tourists interested in tracking mountain gorillas plus hiking. If you planning a self drive Uganda and visit Kisoro and starting from Kampala city, then be ready for an 8 to 9 hours long journey that will take you through Masaka, Mbarara, and Kabale. The mornings and nights are always cold as the town is surrounded by numerous mountains so pack a coat or two and a scarf for your comfort. Bwindi national park: home of the gorillas is the most popular attraction around but you can also visit the local communities of the Bakojo and Batwa or even try out mountain hiking on one of the hills. The accommodation here is cheap offered in guest houses, motels, hotels, safari lodges, and camping sites.
Gulu – Once ravaged by the LRA rebel wars, Gulu has risen to become one of the most developed and safest districts in Uganda with some of the best hotels, universities, and local attractions. It's the perfect base for tourists wishing to do a safari in Kidepo valley and Murchison falls park with both parks just a few away from town. Other places to visit include the IDP camps and local Acholi communities that will give you a full taste of the Luo culture through their unique music and dance performances. The roads are in good condition plus there is accommodation available on almost every corner.
If you planning to self drive Uganda this season but still wondering which districts and towns to visit, then you should consider the above 5 if you looking to get the best feel of what Uganda has to offer. To rent a car online, simply get in touch with us through info@ugandacarrentalservices.com or call us at +256-414 699459/ +256-700135510 to speak with our reservations desk.
Bula