Rwanda is a popular safari destination filled with a variety of attractions spread across all corners of this small East African country. Local drivers and guides plus frequent visitors can easily access any park or town by road which isn't the case for a first-time visitor, not only do you risk getting lost, you are also at risk of getting robbed if you don't have a clue of how to get where you are going.
Save yourself from questions like Which route should i take? , What type of car should I use? , Can I hire a guide? What are the parking and entrance fees for each destination? among others and just try out some of the affordable Rwanda car rental services mentioned below if you want your first-time visit to be safe, comfortable and most importantly cost-effective.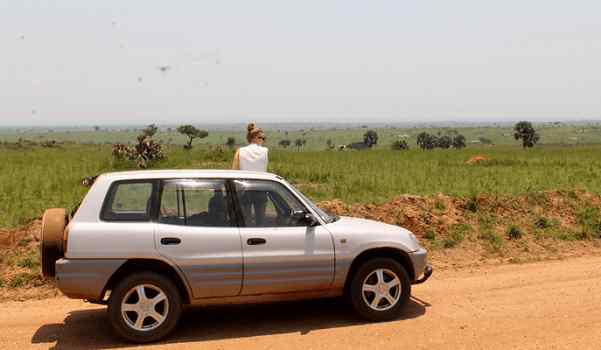 Rent A Car
Public transportation might be a cheaper option but is so unreliable with limited privacy and discomfort of the highest order since you will be traveling in crowded taxi or bus which is sometimes even overloaded . When you book a private vehicle from a car rental company, be assured of a private and flexible road trip , you don't have to worry about stopovers or a stranger taking your property as you have the car to your self and friends or family. You choose between using the services of driver or going on a self drive trip but i would strongly recommend the former.
Hire a driver/ guide
No one else knows a destination better than a driver and tour guide, the road experience they have is an important quality that will guarantee your security and convenience. They have been to these place several times and will be ready to offer you some background info about the attractions, wildlife and locals. Just sit back, relax and let your personal driver take you to any preferred park, attraction, town or village you wish to visit. You can rent a driver in Rwanda today by just a click , just send in your inquiry to info@ugandacarrentalservices.com and we shall be happy to notify of any availability.
Airport Transfer
Another very important car rental service in Rwanda every first time visitor should use is an airport transfer. Save yourself the stress of organizing for transportation after you have landed and just go online and book a transfer from the airport to your hotel and back with trusted and reliable car / private taxi agency. The driver will be waiting for you on arrival to give you a hand with the bags as he escorts you to your ride.
Get A GPS & Travel Map
The Global Positioning System is one of the most useful gadgets for both old and first time visitors to any destination. It will guide you to any park or destination by mapping out a route plus showing the distance plus time estimation of arrival. When you rent a GPS , be assured you have a virtual guide or map with you , it also shows road side places of interest like restaurants, bars, hospitals, nearest gas station plus popular attractions so you don't ever have to worry about getting lost.
So if your planning to visit Rwanda  for the first time and still wondering how you will get around, you can now book any of the above car rental services online and come enjoy a safe and memorable road trip. To rent a car in Rwanda today , simply send us  inquiry to info@ugandacarrentalservices.com or call the helpline on +256-700135510.