A self drive safari is a road trip like no other, the freedom, flexibility and affordability has made it the best option for travellers looking to do some out-door park camping , explore Kampala city, attend business meetings anywhere in Uganda. There is a lot involved during the planning starting from the initial online search for car rental agency to choosing the perfect car all the way to final reservations. Below are few tips to help you get the best deal and also drive safely and comfortably when on holiday in Uganda.
Go Online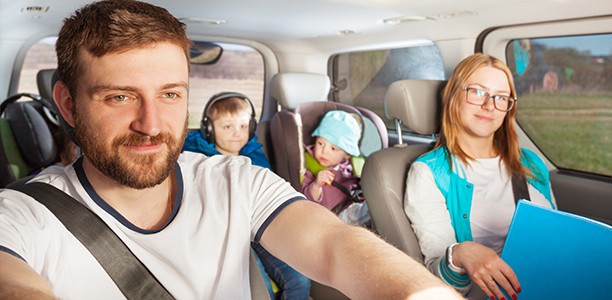 –
Get out your laptop/ phone, switch on the WiFi and connect to the internet. Using a search engine like Google, type in exactly what you want; it could be a specific rental car or service but as long as you end the word search with "Uganda" . Look through page results and open like 5 to six websites, check out their prices, special offers and type of cars they offer plus the terms and conditions to determine which company suits you best.
Choose Rental Car –
Its best you choose a car suited for self dive road trips that fits the number of people you will be traveling with and the amount of luggage to be carried. You can reserve a 4-door sedan for 2 to 4 people , a safari van for 4 to 6 people or a coaster bus for small group. Pick your choice and compare prices before inquiring. You could always negotiate the price if you feel it's too high for your budget. Just make sure you choose the right car for self drive trip not any ordinary sedan.
Get packing –
Write down a list of things to pack for the Uganda self drive safari, these could range from clothes to handy gadgets depending on what your into. Its advisable to travel light to help you save space, pack light colored short shirts and shorts as its hot most part of the year in Uganda but you should also add sweaters and scarfs as it gets really cold in the late evening and sometimes early morning if you are camping in the bush. Don't forget to come with a digital camera plus backup batteries and chargers to ensure you don't miss out on any of the cool sites and attractions. Other must-haves include binoculars, jungle shoes, flip-flops , emergency medicine, sun-screen plus games and books to keep you entertained along the road trip.
Reserve a GPS –
If you're not a regular visitor in Uganda, then its highly recommended to rent a GPS online prior to arrival. The Global Positioning System is a very useful gadget on a self drive safari that will help you get where your going as fast and safely as possible with no worry of getting lost. The easy to use interface allows you to type in the current location and final destination, then it maps out a route also showing the best possible short-cuts plus attractions, restaurants, fuel stations, hotels among other establishments.
Follow traffic regulations & signs –
Once you get the car keys and are ready to hit the road, you should be aware of strict traffic laws that govern Ugandan road users. Read through these top 10 Important road signs to follow- Traffic officers are situated on all busy roads ready to penalize any offenders and so its advisable not to over speed, overtake and always travel with a valid drivers permit to avoid getting pulled over which would clearly disrupt your journey and lead you into unwanted costs or accidents. Whether you are driving on a remote road or in a national park, always try to behave yourself.
For more tips or inquiry about a self-drive trip , send us an email to info@ugandacarrentalservices.com or call us now +256-700135510 . Read about the steps taken to book a car for self drive in Uganda for a better insight of what it takes to drive your self around Uganda.