The rise of self-drive trips has led to the emergency of a variety of car rental companies in Uganda ready to offer clients whichever type of car they wish to use while on safari holiday, family or business trip. Finding a trusted and reliable Uganda car hire agency to use is not an easy task as you have to scroll through a long list of both registered and unregistered companies operating in Kampala and neighboring towns to get the best services at the best rate that suits your budget and personal needs.
At Mumwe Safaris, we make sure you get what you paid for offering you a comfortable car plus a professional driver at rates that fit your planned budget as well as personal interests. You could be traveling alone, as a couple, family or group, just make sure you make the right choice before landing at the airport. Below are 5 reasons you should choose us if you are searching for a rental car to transport you around the country.
Top 5 Reasons You Should Choose Mumwe Safaris
#1 – Client Reviews
When you go online searching for a suitable company, you should take time to know what customers say about the company's services. Are they reputable, reliable and most importantly can they be trusted? You can check car rental reviews on the site or through other popular sources like Google Business, Trip Advisor to find out how these clients have reacted to the services offered by the company you choose to use when on tour in Uganda. You can get an insight of Uganda Car Rental Services when you visit the TripAdvisor page ….those feedback will give you an insight of who you're dealing with. Is the company a fraud or have they done business with other people?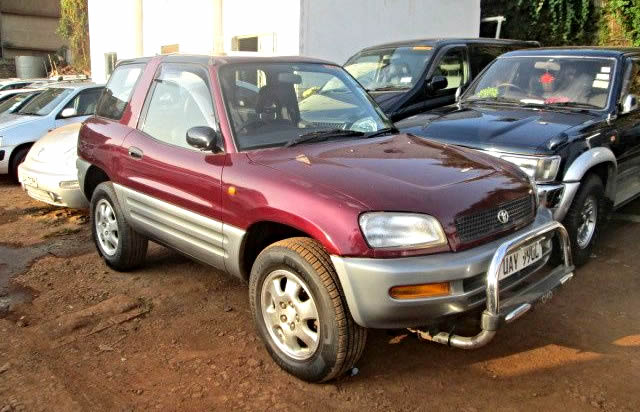 #2 – Rental Cars offered
We offer a wide range of cars for hire in Uganda catering for all types of customers including back packers, campers, families, business travelers as well as loved ones looking for stylish luxury cars to hire for special events like weddings, video shoots, birthday parties to mention but a few. Whether you want to rent a safari or sedan car, we can get that for you at the best price. It may be a 4-door Toyota Rav4, Safari Van with pop-up roof or bridal car like Limousine, just know we can reserve it for you.. Rates range from US$ 40 to 150 per day depending on the type of car you wish to use. All the cars we offer are well-serviced, clean with comfortable seats and adequate cargo space to ensure our clients get the best road trip experience in Uganda
#3- Access & Booking Ease
The ease with which you can access the website, navigation plus booking system also matters when you are choosing a car rental company to book with. An online visit to ugandacarrentalservices.com will offer the perfect way to get any car hire service in Uganda , the well-structured site contains services, rental cars, locations plus an updated blog featuring the latest car news and articles to keep you informed about what's happening in Uganda. We offer a variety of options to allow you get in touch with us , you can either fill in the short contact form, send an email directly to info@ugandacarrentalservices.com or call the reservations desk number on +256-700135510. Once you have confirmed booking you can pay a 30% deposit through a bank wire4 transfer or online through our Pesa pal account , just let us know whichever transaction you prefer and we will book the service for you.
#4- Best drivers/ Chauffeurs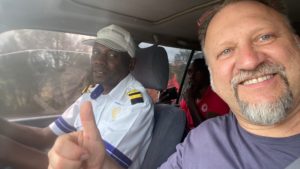 A good driver will guarantee a safe and comfortable road trip to any destination and that's why Uganda Car Rental Services hires experienced, registered and friendly chauffeurs to drive our clients. Not only do they have valid driving permits but they also have adequate knowledge about Kampala city and other popular destinations or tourist attractions in Uganda ensuring you don't miss out on anything while on the road. You don't have to worry about getting lost, let your personal driver be your guide and assistant on your holiday. From carrying the cargo to fixing any car technical problem, you won't get any inconvenience when on road with a guide.
#5- Fast Inquiry Response
Whether you contact us via the contact form, email address or call us by phone, be guaranteed of fast and informative response. Our team is always ready to answer all your queries advising you about rates and best options to ensure you get what you want in time and at the most affordable price. The reservations team have adequate knowledge about the rental cars, destinations plus gas cost so you can rest assured you are in hands of professionals.
Haven't tried us out , rent a car with Mumwe African Skimmers today and find out why we are one of the best car rental companies in Kampala city offering affordable and trusted services across Uganda. Get in touch with us through info@ugandacarrentalservices.com or call us on +256-700135510 , we will be more than delighted to serve you.
Matthew 5:14– You are the light of the world. A town built on a hill cannot be hidden.
Bryan Muhoozi