Uganda aka the "Pearl Of Africa" has become one of the most popular tourist destinations over the past few years claiming awards from some of the top magazine and news agencies including CNN, Lonely Planet, National Geographic among others. Blessed with a wide variety of iconic Africa wildlife species, rich culture containing of up to 30 tribes, huge water bodies and some of the  most ancient forests coupled with the country's political stability, good weather, transport and communication services, there is no doubt a Uganda tour expedition will  give you the ultimate safari experience in Africa.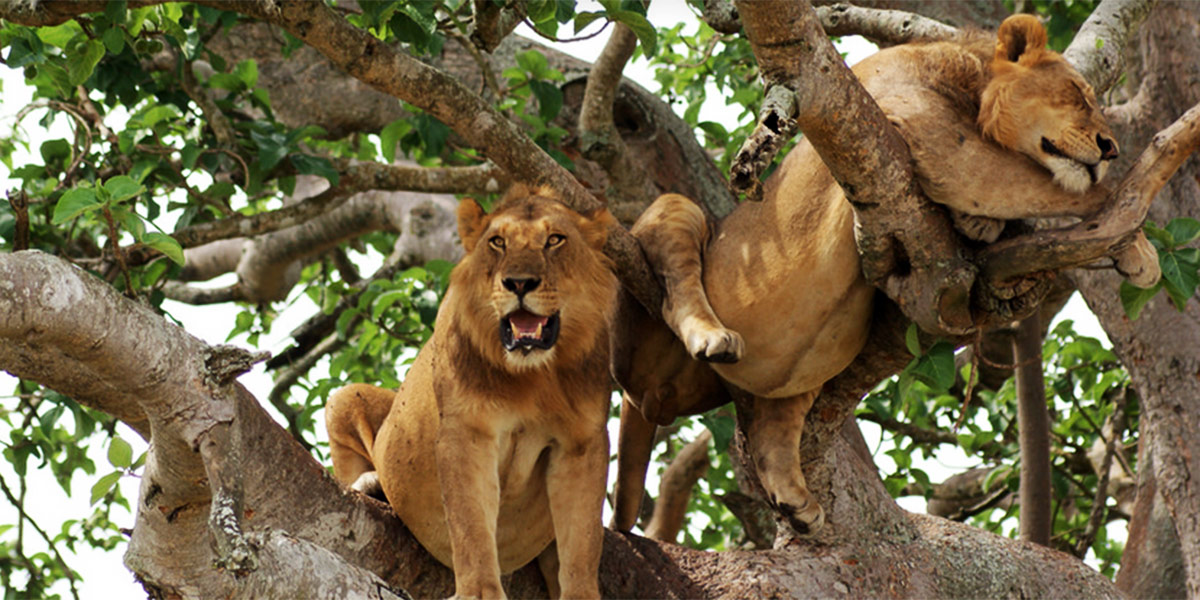 There are plenty of tourist attractions and parks to visit when on tour in Uganda and that's why you need to find out the best few that suits your style and budget. Listed below are the top 5 must-visit destinations in 2017 whether on self drive or accompanied by a tour guide.
#1- Kampala City –
The capital is the busiest tourist destination in Uganda filled with lots of cultural and historical sites plus some of the best night hang-out spots in East Africa. If you want to learn about Uganda's culture and political history as you sample life the locals, then this should be the first place you explore before heading out up the country. Popular places to visit in Kampala include Kabaka's palace, Kasubi tombs, Kabaka's lake, Ndere center, Martyrs shrine, Namirembe cathedral, Lubaga cathedral, Gaddafi mosque, Owino market among others –
#2 – Bwindi Forest –
Situated in the southwestern corner of Uganda is the impenetrable Bwindi rain forest , a UNESCO world heritage site famously known as home to over the last surviving mountain gorillas, one of the most endangered species in the world. An encounter with gorillas in the wild is an experience that will thrill any adventure seeker or nature lover. There are 11 habituated gorilla families situated in different tracking regions across the forest so you can be assured of meeting them on given day. You need to book a gorilla permit from UWA personally or through a travel company if you plan on doing a gorilla tour in Uganda. Other tourist activities to enjoy include bird watching, hiking, nature walks and community visits to the local Batwa and Bakyiga communities.
#3- Jinja town –
If you are seeking for leisure and adventure, then Jinja can not miss out on your list of destinations to visit in 2017. Not only is it the adventure capital of East Africa but is also home to the source of the River nile; the world's longest river.  The superb riverside hotels and lodges offer some of the best relaxation spots countrywide and there's plenty to choose from when it comes to land and water activities. White water rafting on river nile grade 5 rapids is regarded by the safest and most thrilling trip down the nile perfect for small groups and families on holiday. Other activities include kayaking, bungee jumping, horseback riding , quad biking, town walks, fishing sites tours, canoe rides, jet boat rides among others. You can rent a car in Jinja on self drive basis or with a guide and go experience one of Uganda's best tour destinations.
#4- Murchison Falls National Park
If you want the ultimate game-viewing experience on land and water, then Uganda's largest wildlife conservation reserve should do the job. Murchison falls park is home to up to 76 mammal species and 451 bird species but the strong falls on the nile also have a hand in attracting a majority of travelers across the world, passing through a small 7 m rock gorge and falling as far as 14 meters, any visitor will be blown away by the beauty and strength of the falls. A visit to the park also offers you the chance to encounter the infamous Big Five species and which include the Rhino, Lion, Cape Bufalo, African Elephant and Leopards. Other species to see during the game drives and boat cruises include primates, antelopes, hippos, crocodiles and plenty of birds during the game drive. Hikes to the top of the falls, community visits and nature walks are other activities you can indulge in.
#5- Kibale forest
For the ardent primate, bird and nature lovers, the tropical Kibale forest is a tourist destination for best nature walks in Uganda. Kibale is home to the largest population of chimpanzees with over 1450 recorded out of the total 4950 in Uganda. Other primate that call this forest home include the red colobus monkey, l'Hoest monkeys, blue monkeys, black & white colobus monkey, olive baboons, grey-cheeked managbey and not forgetting the cheeky vervet monkeys plus the rare night bush baby and potto. Other species to watch out for include birds, butterflies, plants and wild animals like forest elephants, leopards, bush pigs, and duikers among others are also available but had to see in the dense forest.
If you planning to embark on a Uganda tour in 2018 and still looking for the best destinations to give you the full safari experience, the above five places encompass the best Uganda has to offer in terms of wildlife , culture and adventure sports. To book or inquire about a tour, simply send us an email to info@ugandacarrentalservices.com or call us on +256-700135510.