Uganda is not only one of the most popular safari destinations in Africa but also a well known investment hub that has attracted a variety of business moguls to set-up projects in towns as well wildlife reserves. As such; these companies require private transportation of staff to and from the sites and that's where car rental companies come in.
Investment & Research companies need to rent cars for a long term period to enjoy that private and comfortable road trip during the project. We at Uganda Car Rental Services offer a wide range of rental cars including 4×4 station wagons, sedans, minivans, buses, luxury cars and we present to you the top 4 vehicles ideal for long term projects.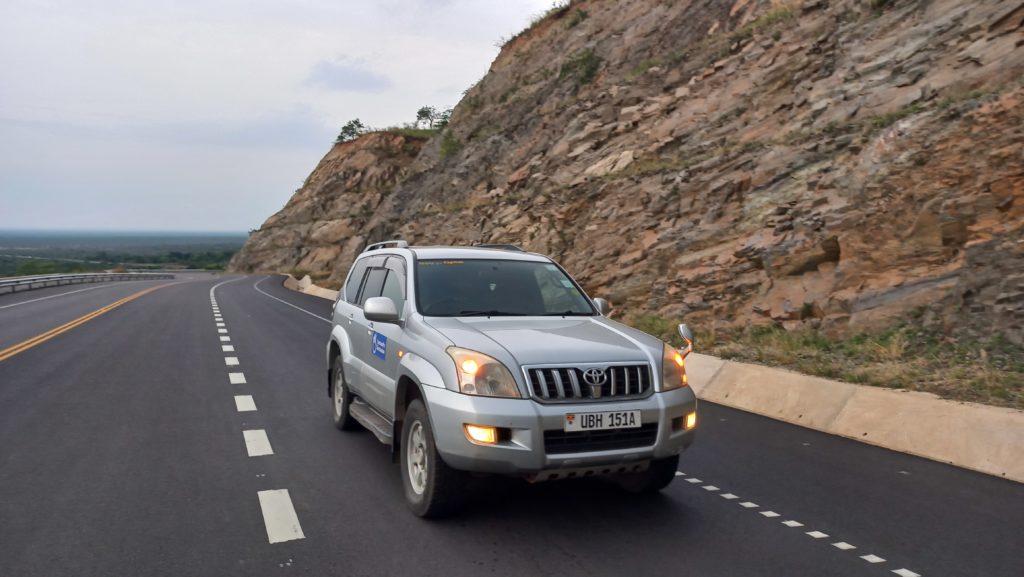 1- Land Cruiser Prado – The Toyota made station wagon is one of the most popular cars for long term car rental in Uganda. It's the perfect car to transport your head staff , equipped with an AC, comfortable seats and spacious cargo space in the rear.
2- Safari Land Cruiser – If you plan on doing a research project or video production in any park or remote region, then the 4×4 safari land cruiser is definitely the perfect choice. Built to handle even the toughest of terrain, the cruier features a pop-up roof, fridge box and can accommodate up to 8 people comfortably with enough space in the rare for luggage.
3 – Super Custom Van – The mid-sized van is ideal for transporting a group of up to 7 people, the seats face each other giving the head team chance to interact and exchange ideas during the road trip to the project site.
4 – Coaster Bus – The minibus is the perfect car to transfer your working staff to and from the project site. It can accommodate up to 30 people with some even seating up to 45 people. The vehicle features a small TV, AC, Radio with space for cargo in the roof racks as well as rare.
Are you planning a project in Uganda and would love to rent a car for long term period, then you should consider hiring the above cars. We at Uganda Car Rental Services will be more than happy to offer you our services, simply call us now on +256-700135510 to speak with our team or simply send an email to info@ugandacarrentalservices.com