Land cruiser models have been one of the most hired cars for long distance road trips to parks as well as city tours and special occasions. The Toyota made 4×4 station wagons never fail to deliver and rarely have mechanical issues when well serviced. There are plenty of other station wagons you can hire for your next tour in Uganda but we present to you some of the top reasons you should rent a Land Cruiser prado this time round.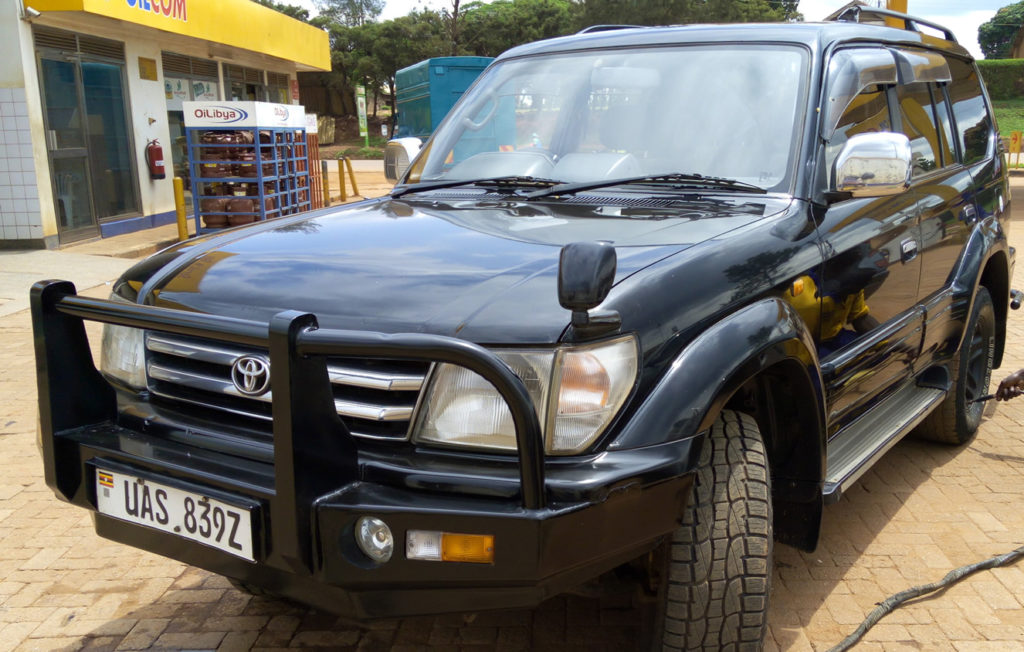 1- 4 wheel Drive – The capability to handle even the toughest of terrain is the number one reason you should book land cruiser prado for a park trip. The land cruiser can pass through rugged terrain, muddy and steep slopes easily ensuring you don't get into problems of getting stuck along a game track which would definitely ruin your trip.
2- Spacious space – Everyone loves to travel comfortably especially on long distance trips hence you have to get a car that can fit both the passengers as well as their luggage without crowding the car and a land cruiser offers all the space you require with a huge cargo area as well enough leg room.
3 – Fuel Economizer – Unlike other station wagons, a land cruiser prado is very good at economizing fuel if well driven. A litre of fuel will cost about 1 to 1.5 dollars hence you can just get a full tank which takes up to 85 litres , this can take you for about 100km if well preserved so you never need to worry about running out of fuel before you reach a park or any other destination you will be visiting for that matter when you book a land cruiser prado.
4 – Affordable – We all want a rental car that can fit the number of people traveling plus cargo and can handle the terrain but at the same time affordable so as to save money. Rental prices for the Land cruiser prado range from US$ 65 to 80 per day for self drive trips and if you require a driver, it will cost you an extra US$ 15 per day. This is a bargain given the fact that other station wagons like the Nissan patrol go for more than that making the prado the cheapest station wagon available.
If you are planning to tour Uganda the coming season, then the above reasons will help you make the right decision when booking a 4×4 station wagon. You can rent a land cruiser prado today by filling in this short contact form or by sending an email to info@ugandacarrentalservices.com or by calling us on +256-700135510 to speak with the reservations team.