The Corona Premio comes as a front wheel drive, a rear wheel drive, and a four (4) wheel drive sedan/saloon car accommodating up to five (5) people, with a front placed, water-coolant engine, produced by Toyota. It is the last car using the Corona brand produced in Japan.
The four (4) cylinder, double overhead camshaft naturally aspirated engine has four (4) valves per cylinder and a volume of 1.6 to 2.2 liters with a mega sixty (60) liter tank capacity, burning either gasoline or diesel, and with between 105 to 145 hp (horse Power).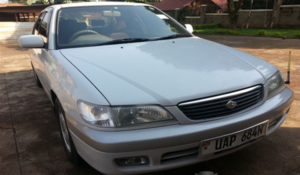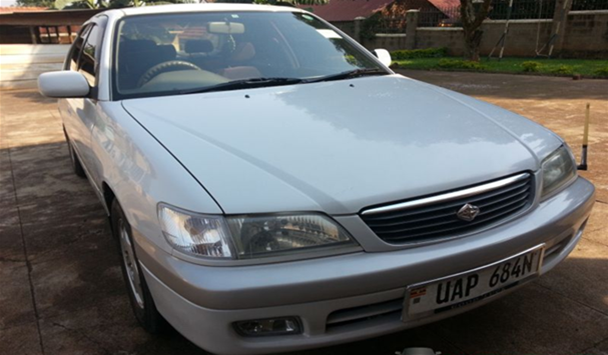 The engine transmits power to the wheels compliments of either a five (5) speed manual box or a four (4) speed automatic transmission.
The Toyota Corona Premio weighs about 1120 kg and is about 4600mm long, with internal space of 1940mm in length. It comes in different grades including Premio AT, Premio C, Premio E, Premio EL Premio E MT, Premio E AT, Premio E Limited, Premio G, Premio G D-4, Premio G Limited, Premio G AT, Premio X, Premio Limited AT, and Premio MT. This sedan possesses a sharp design that emphasizes straight lines, and possessing such features as both the driver and passenger seat SRS airbags, as well as a shock-absorbing strengthened body as standard safety equipment. It also owns 175mm-185mm wheels that comfortably hug the road for extra comfort and safety.
The design of the interior aims for a quiet space that prioritized functionality. For the instrument panel, the center area is designed to be at a slightly forward incline, and the height of the upper surface is limited, thereby achieving visibility with great openness. Furthermore, there is provision on such storage features as cup holders and large pockets.
This sedan also comes with an improved suspension system, (with an enlarged caster angle), that ensures straight driving stability, further achieving enhancements in driving stability.
It is the ultimate saloon coming with both comfort and fuel-economy in the same package, with a mid-size body and owning four doors for easy access.
This sedan has got an acceleration that will sweep you off your feet, and its handling is one of the best you will find in its class of saloons.
I suggest you try out this monster of a saloon. Personally, I prefer it over other saloons of its class due to its fuel economy, reliability, comfort, acceleration, and handling. You sure will find it worth a try.
Looking for cheap saloon car for hire in Uganda, why not hire a premio for self drive or driver guide trip, we have  fleet of well serviced Premios available at the best price. To get in touch, simply send us an inquiry  at info@ugandacarrentalservices.com or call +256700135510, +256414699459