Easter also known as Pascha is one of the most celebrated cultural and Christian holidays commemorating the resurrection of Jesus Christ; the Son of God. This special holiday comes after lent ( fasting period ) and just like any other festival, there is a lot of feasting and family & friend bonding as we celebrated our savior's resurrection from the dead.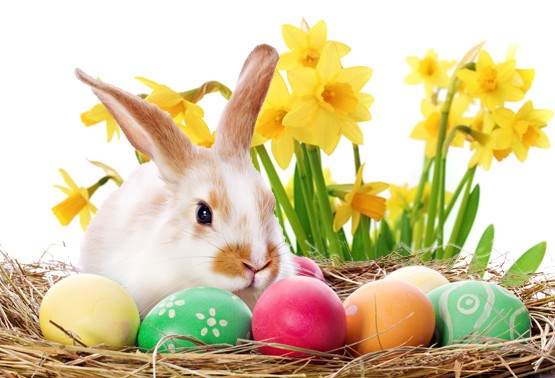 Planning to travel up-country on an Easter weekend getaway with friends and family or flying into the country and require a private car for the holiday, we at Uganda Car Rental Services will be more than happy to get you a suitable rental car for self-drive or driver guided road trip during this festive season.
Save money on your car rental in Uganda this Easter season and book one of these 5 4x4s & SUVs at a 10% discount rate. Uganda Car Rental Services always cuts prices for specific cars during Easter as a way of giving back to our customers. The offer starts on April 14th and ends on April 18th, so book early to avoid disappointment due to increasingly limited availability.
Below are the top 5 rental cars with a 10% discount cut for the Easter holiday,
Toyota Rav4 – The small 4×4 SUV is very popular among couples and solo travelers, ideal for city trips as well up-country journeys. Coming in 3-door & 5-door versions, the Rav4 can accommodate between 4 to 5 people comfortably with a functioning AC. Rate – US$ 40 per day based on self driveexcluding fuel
Land Cruiser Prado – The mid-sized 4×4 station wagon is another rental car on the discount plate this Easter season. The Land cruiser can accommodate up to 5 people comfortabley with spacious cargo space in the rear ideal for people traveling with heavy luggage. Rate– US$ 70 per day based on self drive excluding fuel.
Mercedes Benz – Ranked among the most popular luxury cars in Uganda, the Mercedes benz oozes class and style perfect for special occassions like weddings, VIP airport transfers, business trips, video shoots among others. The Mercedes benz can seat 4 people comfortbaly witha an exotic air-conditioned interior that features comfortable leather seats. Rate – US$ 100 per day with a chauffuer and fuel for services within Kampala city.
Minivans – If you plan on traveling with a family or group of friends this Easter, then we highly recommend you hire a minivan in Uganda for total comfort of all passengers on board. Minivans can seat between 7 to 9 people but with limmited cargo space in the rear. Uganda Car Rental Setvices will be offering 10% disoucnts on two vans namely; Super custom at US$ 60 per day & Alphard van US$ 100 per day including a driver but excluding fuel.
Premio – Regarded as one of the cheapest car for hire around Kampala city, the premio will go for as as low as US$ 28 per day this Easter weekend. The premio can accommodate up to 5 people with a huge flat bed cargo compartment in the rear perfect for solo travelers as well as couples on alimmited budget.
Rent a car in Uganda for the 2022 Easter season with Uganda Car Rental Services and save some money for other items on the splendid Easter festival. You can get in touch with us now by simply sending an email to info@ugandacarrentalservices.com or call us now on +256-700135510 to speak with the reservations team.
Bryan Muhoozi