Churchill Winston described Uganda as "The Pearl of Africa" because of its rich tapestry of landscape and the exceptional variety of wildlife. It packs numerous fantastic attractions that make it one of the most interesting safari destinations with wildlife viewing and adventure ranging from watching the tree climbing lions in Queen Elizabeth national park, trekking mountain gorillas in Bwindi Impenetrable national park to viewing the breathtaking waterfalls at Murchison Falls national park. To explore Uganda to the fullest on a safari, it is advisable to arrange for your trip through a tour operator, explaining your interests so that you get a fully customized package. There is much more to do on a safari including chimpanzee tracking, golden monkey tracking, birdwatching, nature walks, boat cruise, whitewater rafting, mountain climbing and cultural experiences among others.
Mumwe Global Safaris has prepared this article to present the 6 best places to safari in Uganda when you decide to visit this 2020.
Bwindi impenetrable forest national park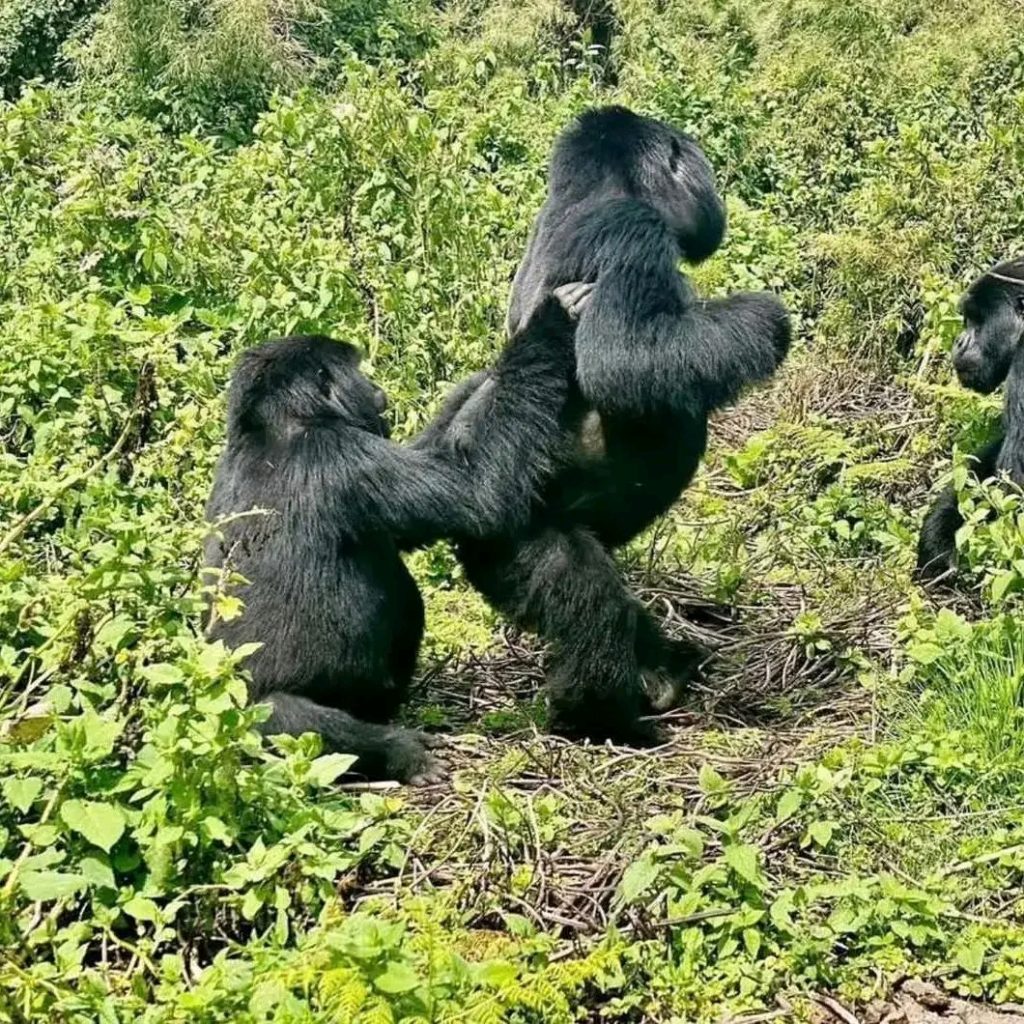 Uganda's most iconic experience is gorilla tracking in the misty Bwindi forest located in southwestern Uganda. The beautiful tropical rain forest is located at the edge of the Albertine rift in Kabale district. It contains more than half of the world's remaining population of mountain gorillas; over 400 giant apes. A number of gorilla families have been habituated and made available for tourism all year-round in four sectors of the park. If you are a primate lover looking for where to go for primate trekking, Bwindi is the place to be. The day starts with a briefing at the headquarters and then the group of trekkers is led into the forest by a ranger to locations where the specific gorilla family is expected to be roaming. When we come across the apes, we spend an hour observing them, taking pictures and learning about their behaviors. This is the most wonderful moment of the tour.
You can also opt to go for the gorilla habituation experience with the researchers in Bwindi. The experience offers an opportunity to visitors to spend more time wit the gorillas. During this insightful tour, there is much to see and learn about how the gorillas are trained to get familiar with humans. Bwindi impenetrable national park is also home to other animals including chimps, baboons and elephants which you might come across during the trek.
Murchison falls national park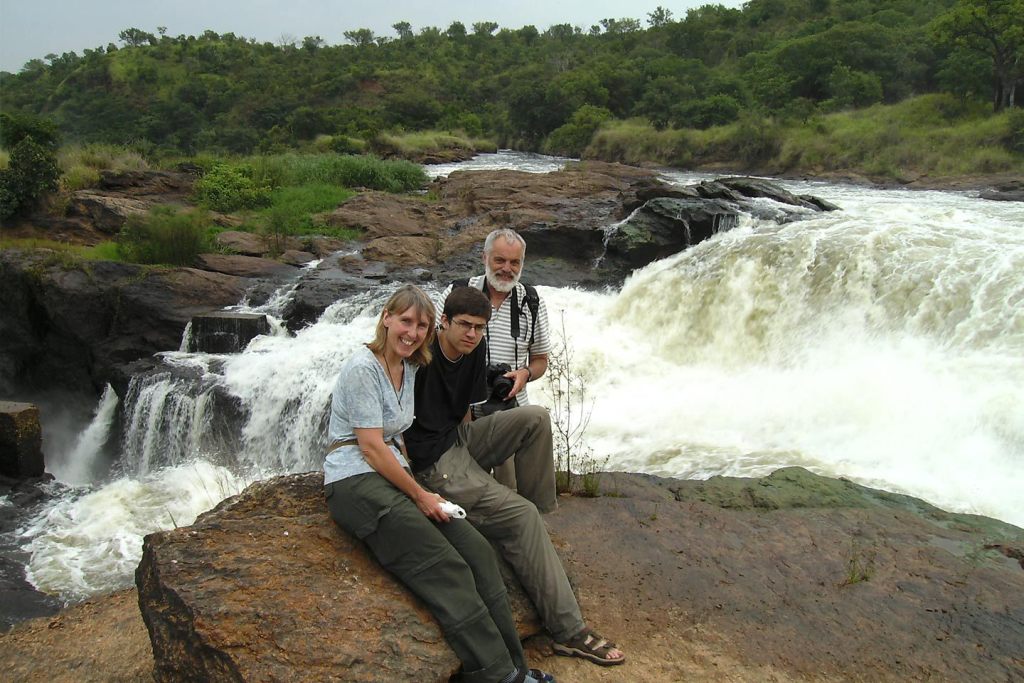 This savannah nature reserve is popularly known for the powerful cascading waterfalls- Murchison falls from which the park borrowed its name. It is located in northwestern Uganda, at the northern end of the Albertine rift valley. Murchison falls national park is also one of the most visited national parks in Uganda because of its excellent wildlife variety and concentration. The 3,893 sq.km national park is a great destination for wildlife viewing to search for lions, leopards, hyenas and see the big herds of elephants, buffaloes, giraffes, antelopes and hippos among others. The park is bisected by the Victoria Nile on which the thrilling boat cruises take place upstream to the bottom of the falls to enjoy their picturesque views and downstream to the Albert delta mostly for birding. Lots of birds and Nile crocodiles are seen during the launch trips.
On a trip to Murchison falls national park, you can also go for a nature walk at the top of the falls or explore primates in Budongo forest including chimpanzees, baboons and various monkeys.
Kibale national park
Located in western Uganda, Kibale national park harbors the highest variety and concentration of primates in Africa. It has 13 species of primates including the recently discovered Dwarf Galago. The 795 sq.km forest is Uganda's major chimpanzee tracking safari destination where visitors are almost guaranteed to see the lively chimps because of their huge population. Kibale forest national park has 351 tree species under which over 1,450 chimps dwell. Other primates in the forest include the black and white colobus monkeys, L'Hoest's monkey, red-colobus monkey, blue monkey, red-tailed monkey, grey-cheeked and olive baboons among others which can be spotted during forest walks. Just like gorilla trekking, chimp tracking as well starts with a briefing and later on each group of 8 visitors is led by a ranger into the forest to search for the chimps. You have an hour to spend with these primates watching them enjoy their natural shelter. You may come across some of the mammals in the forest such as buffalo, elephant and bush pig among others and a variety of forest birds are to be spotted.
To discover more about chimpanzees, arrange for chimpanzee habituation in Kibale forest and experience how they are prepared for tourism. Birding enthusiasts have a rewarding site to go for bird watching; Bigodi swamp located adjacent to Kibale national park.
Queen Elizabeth national park
Queen Elizabeth national park is well known for its population of the tree climbing lions found in Ishasha sector, south of the park. Although lions can be sighted in trees in other places, Queen Elizabeth national park offers a high chance of encountering this rare behavior by engaging in game drives around Ishasha at midmorning. The 1,978 sq.km Queen Elizabeth national park is home to over 90 mammal species including elephants, buffaloes, leopards, Uganda kobs, waterbucks and warthogs among others that can be seen on morning and evening game drives. A safari to this park is incomplete without a launch trip on Kazinga channel which offers opportunity to come close to huge groups of hippos, fat Nile crocodiles, abundant bird species and enjoy the breathtaking vies of the surrounding including Mweya Peninsular.
Besides game viewing, you can also participate in chimp tracking in Kyambura gorge, bat cave visit at Maramagambo forest and crater drive around the Katwe craters of Queen Elizabeth national park.
Mgahinga Gorilla national park
At 33.7 sq.km, this is Uganda's smallest national park but also the most amazing destination you need to visit if you are an adventurer and primate lover. The park sits high in the clouds at an altitude of 2,227m and 4,127m above the sea level. The dense forests on the slopes of the Virunga Volcanoes are inhabited by the giant mountain gorillas and the endangered golden monkeys which can be trekked any time of the year, though the best time to visit is during the drier months. Mgahinga national park is part of the Virunga Conservation Area which encompasses two other parks in Rwanda and the DRC which share the Virunga ranges. Mgahinga shares 3 of the 8 mountains namely Gahinga, Muhabura and Sabinyo. These conical volcanoes offer true African mountaineering adventure tours to watch scenic overviews of Uganda and discover the beautiful landscapes along the trails of the mountains. On a trip to Mgahinga national park, you can also spend some time with the Batwa pygmies for an impressive cultural experience.
Sipi falls
The Sipi falls are a series of three beautiful waterfalls located on the foothills of Mt. Elgon in Eastern Uganda. They flow at heights of 328 feet, 278 feet and 246 feet consecutively. It's mainly the tallest waterfalls that attract hikers to this place because of the eye-catching view and background for photography it offers to visitors. The other two falls are as well visited on the day's hike. The Sipi falls tour offers other activities including rock climbing, cave visit, coffee farm tours, birding and nature walk. Sipi falls is also a must visit for tourists that are on a trip to climbing Mount Elgon. Most lodges here look over to the falls making it a lovely place worth spending a night to unwind and relax from the noisy towns of Uganda.
Have you been thinking of spending your safari vacation in Uganda this season yet you were not been sure of the places to visit? We believe this article has helped you make an appropriate selection to have a memorable safari experience. For details about these places and to make reservations for your trip, get in touch with us through info@ugandacarrentalservices.com or call us now on +256-700135510 to speak with us now.