Camping is an outdoor recreational activity done mostly away from towns and cities. It involves spending nights in the middle of nature; staying away from home and being in an area surrounded by wildlife. While camping, you can set up a tent on the ground, use a rooftop tent on a 4X4 car or live in a camper van, caravan or a motor home. In Uganda, the use of tents and car rooftop tents is the most common way to have camping trips perfectly done in the countryside and other natural beauties. Rise up to the exotic bird calls, be led out of the tent by the bright light of the sunrise and later on in the evening, sit aside and watch the hippos graze just out of the nearby waterbody.
Camping in Uganda is often combined with other activities which depend on one's location of camping; mostly adventure and other exploration activities if camping in nature reserves, for example, hiking, whitewater rafting, gorilla trekking, nature walks and game drives among others and relaxation trips allow things such as village walks, music festivals and individual undertakings with family and friends.
If you are looking forward to going on a camping trip in Uganda soon but still not sure of where to stay, Mumwe Global Safaris brings you the best spots to choose from for an unforgettable experience. They include;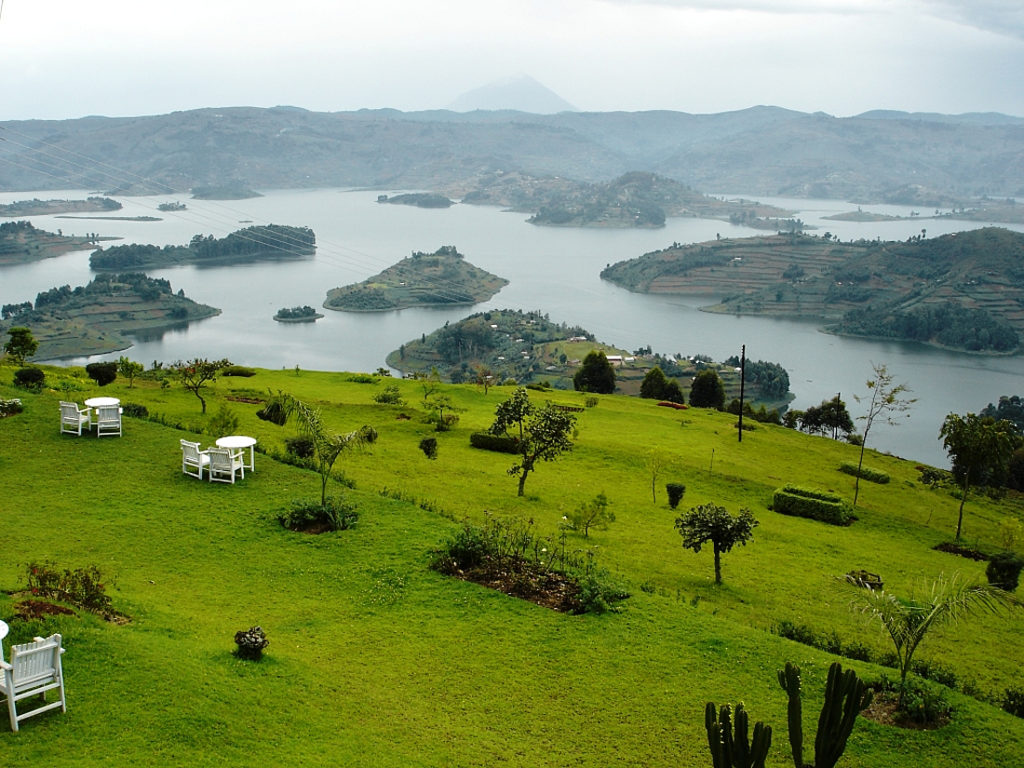 1- Lake Nkuruba Nature Reserve and Community Campsite
This spot gives a chance to stay between a lake and a forest with a number of different kinds of monkeys including the red colobus, red-tailed and black and white colobus monkeys. The campsite for Lake Nkuruba Nature Reserve in Fort Portal is an awesome place for relaxation; it is situated right next to a crater lake which offers excellent views. Staying here provides a perfect opportunity for various activities including chimpanzee tracking in Kibale National park, nature walk in Bigodi wetland sanctuary and other activities around Fort Portal city like hiking and visiting the Amabere Ga Nyina Mwiru caves.
2- Bunyonyi Overland Resort
Bunyonyi Overland Resort is one of the most popular accommodations around the beautiful Lake Bunyonyi. It offers a range of accommodation options including cottages and family cottages, rooms, furnished safari tents and has serene gardens for self-camping to travelers who wish to spend their night under the bright clouds. One is allowed to come with their own equipment or alternatively rent a tent with or without bedding arrangement. Lake Bunyonyi is said to be the most beautiful lake in Uganda and camping beside it is a wonderful experience that you will forever fall in love with.
Another camping option at lake Bunyonyi is Bushara island. Camping at Lake Bunyonyi allows one to explore the second deepest lake in Africa on a canoe and a pleasant stop-over from or on the way to gorilla trekking in Bwindi impenetrable national park, Mgahinga Gorilla national park or Rwanda's Volcanoes national park.
3- Queen Elizabeth National Park
The 1,978 sq.km national park is one of the best places in Uganda for wild camping. It has perfect bush camping sites which allow travelers to relax in the tranquility of the surrounding bushes and thickets and bare land in some areas with lovely views of the plains, waterbodies and other landscapes alongside the animals of the park. Major camping sites in Queen Elizabeth national park are Mweya campsite where a lot of wildlife roam at dawn, throughout the night and at dusk and Kyambura UWA campsite which offers breathtaking views of the vast park. The Ishasha sector is as well good for those who wish to stay in the wilderness in tented camps.
This wilderness adventure of camping at the park gives a base to go for game drives, boat cruise, nature walks and thrilling relaxations around camp fires. Mweya campsite is located near Kazinga channel where you chill and watch the numerous hippos in the water, elephants and buffaloes along the shores.
4- Bwindi Impenetrable National Park
Enjoy a stay on the hilltops close to the home of the endangered mountain gorillas in the far southwestern Uganda. There are no camping grounds within Bwindi Impenetrable national park but rather outside at some of the safari lodges that have camping grounds. Accommodations with pleasant sites for camping include Bwindi Forest Farm and Campsite and Buhoma Community Bandas and Campsite. Camping at Bwindi allows you to spend a night near the tropical thick jungle well known for the most sought out attraction in Africa- the mountain gorillas. During the camping, partake in a gorilla trekking tour, Batwa cultural encounter and birding.
5- Murchison Falls National Park
Visit Murchison falls national park and relax with all kinds of nature in the company ranging from the vegetation, animals and scenic landscapes. This is another nature reserve with comfortable and adventurous sites for bush camping. The Uganda Wildlife Authority Campsite is located at the southern sector of the park and suits people who want to get engulfed with the whispers of the wild and experience true Africa wilderness. It is set on top of Murchison falls where visitors enjoy scenic views of the park with diverse wildlife and the majestic River Nile.
6- Entebbe Backpackers Hostel and campsite
For travelers looking for where to camp near the city, Entebbe Backpackers Hostel and campsite is the place to go. It has a large serene garden with beautiful flowers and flourishing trees where you are sure of a comfortable environment. The space is perfect for you to pitch tents and enjoy the fresh air and silence. Entebbe Backpackers Hostel and Campsite is ideal for budget travelers. It is convenient for tourists who are on their way out of the country since it is located just off Kampala-Entebbe highway. Camping at this accommodation offers a base to visit Uganda Wildlife Education Conservation Centre and the Entebbe Botanical gardens in Entebbe, sail to Ngamba Island on Lake Victoria to watch chimps or go for a city tour in Kampala.
Whether you are a family with kids, a group of friends or a solo traveler, camping is an enjoyable activity for a vacation and Uganda has a lot to offer during such tours. Planning to go for a camping trip this season? Mumwe Global Safaris is an expert organizer of camping safaris and also has its own tents available for rent. Contact us today for details through info@ugandacarentalservices.com or call our travel consultants via or +256-700135510 / +256 414-699459.