Rwanda's beautiful and spectacular capital, Kigali has a captivating and agonizing history. A few decades ago, the city hosted one of the most brutal genocides but this has today turned into one kind of peaceful and comfortable place to be, with the opportunity to see numerous historic sites, beautiful art, a rich culture and tasty cuisine. Being the main entry point to the small landlocked country, Kigali is normally the first stop for most visitors traveling by air through Kigali International Airport which is located about 2 kilometers from the city. Rwanda is one of the most organized countries in Africa and Kigali ranks the cleanest city on the continent.
It is a city free from chaos and has a wonderful environment featured by the numerous hills which offer breathtaking views. Explore its pleasant and gorgeous treasures before you go off the beaten path or after the adventure in the countryside and rent a car in Rwanda from a trusted travel company. In this article, Mumwe Global safaris brings you the best places you can visit on a city tour in Kigali.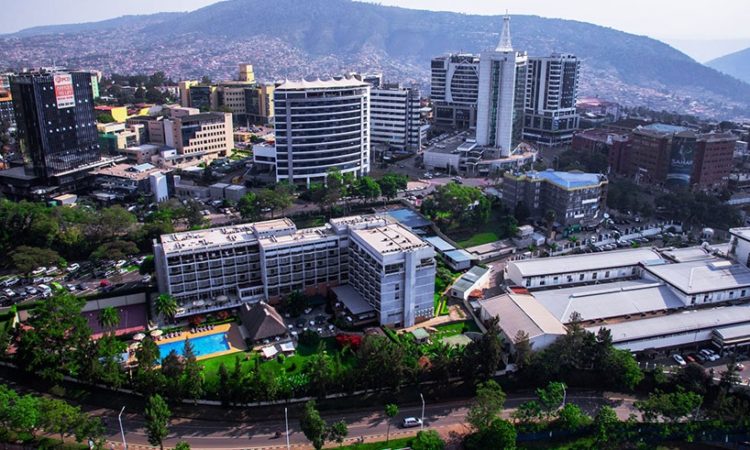 Kigali Genocide Memorial Center
Despite the time you have to stay in Kigali, you should consider visiting Kigali Genocide Memorial. This museum is one of the dark tourism sites around Rwanda and was put in place to remember the victims of the 1994 Rwanda genocide and to educate people on its cruel and violent acts to make sure that such should never happen again. Visitors that go to this museum get a chance to witness very touching images, videos and stories describing the heartbreaking genocide. The experience of getting around the museum is horrifying but also interesting. Be prepared when touring the site because it requires you to be brave.
Inema Arts Center
Inema Arts Center is currently a prime site for sharing different kinds of artistic expressions in Rwanda. It provides space for 10 resident artists to explore their creative talents. It also specializes in contemporary African arts and traditional crafts including paintings and sculptures and organizes dance and music performances. Located in the heart of Kigali, Inema Arts Center started as a modern art gallery in the city and is today one of the best art galleries in East Africa. Most of the art is for sale and you could find yourself a beautiful souvenir.
Museum of Natural History
Also known as "Kandt House Museum", this is an interesting museum in Rwanda- Kigali that exhibits the country's natural wonders. The museum is in the former home of physician and explorer Richard Kandt on Nyarugenge hill which gives a lovely view of Kigali. It shows the evolution of life, gives a description of the flora and fauna in Rwanda national parks, the geological background of Rwanda and the exhibition of live reptiles to explain the relationship between nature and history. Visiting the museum gives a briefing about much of Rwanda including the flora and fauna before you embark on visiting the parks.
Caplaki Handicrafts Cooperative
This is a collection of about 40 small stores in a single compound. The shops are owned by different people and each of them is filled with cute handcrafted items. They comprise of perfectly carved woodwork and beautifully woven baskets. You could be disturbed on making a choice out of the variety of colorful beaded jewelry but you surely should pick something for a souvenir. Other things at the stores include tribal masks, drums and pottery, bags and others. Prices are open for bargaining.
Presidential palace
This is the former home of President Habyarimana whose death triggered the Rwanda genocide of 1994. It was turned into a museum after the genocide to allow people get to know about the life of Habyarimana and what used to happen in the state house. Some of the things observed inside the palace include the sensors which alerted the president of the unknown movements into restricted corridors. It is strange how some rooms of the building look very good while others are totally the opposite. The upper floor had a chapel on one side and a mysterious room for witchcraft on the other side. The remains of Habyarimana's plane that unexpectedly crashed in his compound are at the museum as well.
When planning to visit Rwanda, bare it in mind that Kigali is a city with various attractions and deserves a somewhat big space on one's itinerary than just a one-night stopover before heading to Volcanoes national park for gorilla trekking, Akagera national park for a wildlife exploration or to Nyungwe national park to track chimps. For inquiries about travelling to Rwanda and exploring Kigali, get in touch with us through info@ugandacarrentalservices.com or call us on +256-700135510 / +256 414-699459 to speak to the travel consultants/reservations personnel.