On the 1st April, 2022, Uganda Wildlife Authority (UWA) announced the birth of a baby gorilla by an adult female known as Nyabukye. The birth of the new member is to the Rushegura mountain gorilla family in Buhoma sector and this raises the number of individuals in the group to 13. This newest family member is most likely to be the second gorilla birth record in the year 2022.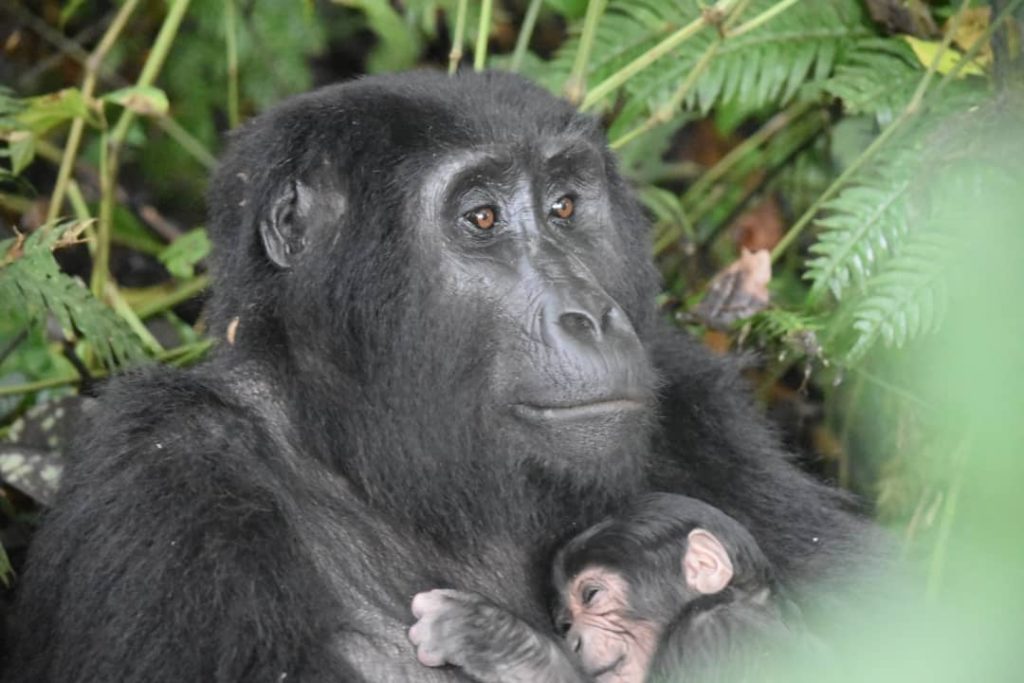 Buhoma sector is located in the northern part of Bwindi Impenetrable Forest National Park and is one of the nearest to reach when traveling from Kampala and other national parks in Uganda. The sector is home to five habituated gorilla families including Rushegura. Those who have been in Buhoma for gorilla trekking testify that the region is peaceful, calm and adventurous. Trekking mountain gorillas in Buhoma and the rest of Bwindi national park offer a chance to spot much other wildlife including baboons, monkeys, forest pigs, bush duikers and various bird species.
This is really great news for the gorilla conservation and tourism in Uganda as the gorilla is one of the most endagered species hence an addition is a always a gif from God.
On your Bwindi safari adventure, you can combine your gorilla tracking tour with other activities like nature walk, cultural encounter with the Batwa, a canoe ride at Lake Bunyonyi. Such a safari will be one of your most interesting travel moments ever. For inquires about gorilla trekking in Uganda and Rwanda, contact us at info@ugandacarrentalservices.com or call us now on +256-700135510 to speak with us.
News Report by Gloria Kabugho