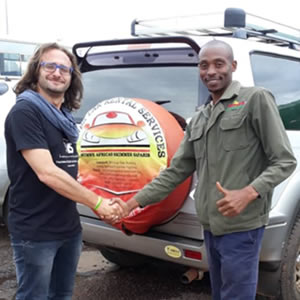 Uganda has long been a safari destination for all types of travelers, from wildlife enthusiasts, adventure seekers to leisure, business and researchers; all these will always get what they came for. However, the best way to explore Uganda is by private means given the comfort, privacy and security this option offers. There are a variety of rental cars in Uganda ideal for park safaris, city tours or up-country road trips but you have to be careful when making a choice to avoid unwanted expenditures that may in turn affect your whole vacation.
We at Uganda Car Rental Services offer a wide range of cars for hire and our experts have put together some tips to help you book budget car rental in Uganda so as you can save some money during your road trip.
Book Early – if you plan on visiting Uganda or any other destination , then it's advisable to plan early. Booking a car a month or more before arrival not only helps you get a discount rate but also reduces the chances of missing out on your preferred vehicle , you don't want to arrive at the airport, call the car rental agency and they tell you the car is not available for the moment giving you no option but to settle for a car you didn't want in the first place.
Book a fitting car – Comfort is always important on any road trip but if you want to cut on rental costs, then you need to go a small or medium car that can fit the number of people plus cargo you moving with. Why hire an 8 seater vehicle yet you are only 4 people , go for a Rav4 or Land cruiser and get that budget car rental deal you deserve.
Inquire about special offers – Before you rush into booking a car, you should always first ask the reservations team if there are any special offers or discount coupons available. It could be that discount season for a particular car and you miss out on an offer yet you could just ask the reservations personnel.
Book with a trusted company – Some travelers have a myth that popular companies are way more expensive than newly formed or low profile companies, which isn't true in any way. You may think that you will get a cheaper deal but the costs come in later on when they have given you a poorly conditioned car or even fraud , so always stick with a well known and trusted car rental agency to avoid any extra expenditures that could sabotage your whole road trip.
So if you planning on visiting Uganda and would love to get a cheap or budget car rental deal, then you should put these points into consideration. For any rental inquiry, simply contact us now by sending an email to info@ugandacarrentalservices.com or call us on our help line – +256-700135510 to speak with the reservations team.
By Bula