Rwanda is one of the top-ranked safari destinations in Africa blessed with an abundance of attractions top of the list being the mountain gorillas, thousands of captivating hills and of-course the rich culture and history. Once ravaged by the horrific genocide events, Rwanda is now a peaceful and steadily developing country with good communication as well as transport network and this has helped bring in more investors and tourist.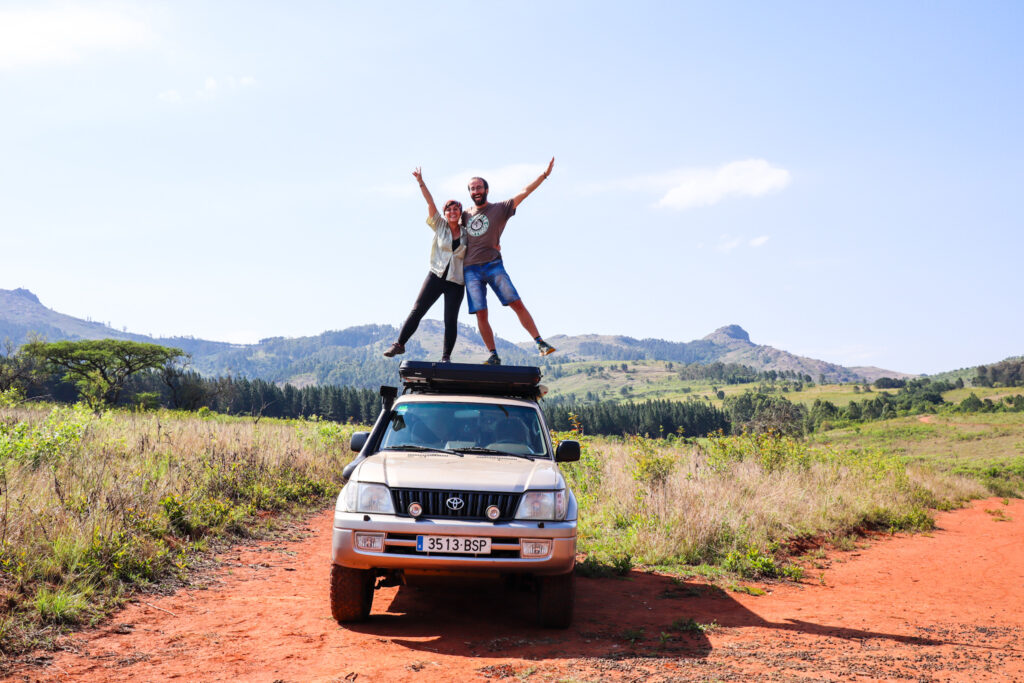 The majority of travelers to Rwanda will always require the best private transport means available to get that safe and comfortable road trip and that's where Rwanda car rental companies come in. There are many thoughts that will be crossing your mind when you decide to rent a car in Rwanda on self drive basis or with a driver but that shouldn't worry you as we have put down the basic steps to help you book a rental car that suits your budget as well as preferences like space, navigation system etc.
Basic Steps To Take When Renting A Car In Rwanda
1- Requirements – First thing you will have to do is to check if you match the requirements needed to self drive in Rwanda. You should be 19 years and over with over 1 year driving experience and valid International Driver's License. You must also possess a valid passport or ID before you can drive in Rwanda. All these documents will be required at the reservations desk. If you don't match the requirements, then the best option will be to hire a car + driver in Rwanda at an extra service cost.
2- Go Online – Once you have determined whether to go for self drive or with a driver, the next step will be to go online and search for a suitable Rwanda car rental company. You can use Google, Yahoo or any other popular search engine to filter out the best results when searching for rentals around town. The top 20 sites in the results represent the best and most trusted companies so you choose 3 or 4 and inquire for rates and availability.
3- Choose the ideal rental car – Make sure you choose a rental car that not only suits your travel budget but also personal interests like space and car features. Book a car that can fit the number of passengers you are traveling with plus their cargo. If you are going for a camping trip, then get a car that can fit all the camping gear without inconveniencing comfort of those you are traveling with. If you are planning a business trip, then you can always get a simple sedan or SUV while a 4×4 is perfect for overland long distance trips to the park and villages.
4- Compare Rates & Terms – Once you have decided on which car to go with, inquired and the company reservations team replied you, it's time to start comparing the offers from these different companies. Going for the lowest price might be money saving but you might get a poor quality car and so it's advisable to settle for the mid-price range – in that way you can be assured you have balanced your expenditure. Also take a close look into their self drive terms and conditions so you know what is required of you before you even step foot in the car.
5- Make Deposit – After confirmation of the rental car, price and terms – all that is left is to make a deposit so the car can be reserved for you on those specified dates. The majority of Rwanda car rental companies require a 30 to 40% deposit of the total amount with the balance being paid upon arrival at the airport, hotel or head office in Kigali. An invoice will be sent to you containing all the details including bank account where you will send the deposit funds.
6- Confirmation – You will scan and send proof of payment to the reservations and once the money is received by the accounts department, they shall notify you and reserve the car for you for those specific dates. In case you want to extend your rental or change car, you have notify the team before D-day so another invoice can be forwarded to you.
If you planning to rent a car in Rwanda on self drive adventure or with a driver but still don't know the best way to go about it, we hope the above 6 steps will help you make the right decision and get car that fits you perfectly. We at Uganda Car Rental Services offer a wide range of rental cars including 4×4 safari cars, sedans, SUVs, minivans, minibuses, luxury cars to mention but a few. You can get in touch with us by sending an email to info@ugandacarrentalservices.com or call us now on +256-700135510 to speak with the reservations team.
Bryan Muhoozi