Uganda famously termed as the "Pearl of Africa" is a perfect destination in Africa ideal for unforgettable road trip adventures any time of the year. However, it is of great importance to note that most of the breathtaking destinations loved by many tourists are situated a bit far away from another, though this is a unique thing that makes Uganda road trips amazing. We cant ignore the other fact that travelling by land takes a lot of time as you try to connect from one destination to another but we assure it is extremely fascinating and the best way to explore the country's enthralling beauty including the eye catching landscapes sceneries along the open roads. 
Here below, we bring you some of the interesting road trips to try out while on a Uganda safari adventure in 2022;
The Western Uganda Round trip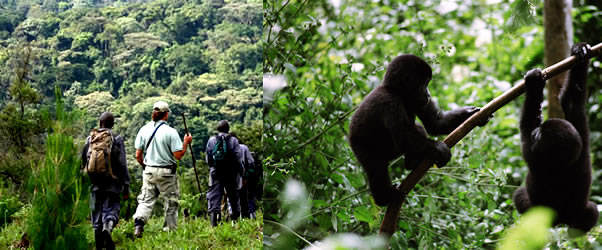 This road trip begins from Kampala to Fort portal – Kasese -Kisoro – kabale – Mbarara then Masaka and back to Kampala. This kind of route requires you to plan for at least a 10 days road trip and trip begins from Kampala driving towards the western part of Uganda through Mityana-Mubende with a fabulous stopover in Fort portal then overnight in Kibale Forest National Park where you get chance to enjoy a rewarding chimpanzee trekking experience, bird watching adventure or cultural encounter. On your stopover in Fort Portal, grab a chance to explore the crater lakes, tour Toro Palace or Karimbi tombs among other intriguing attractions in the town.
From Kibale Forest National Park, feel free to take a short trip to Semuliki National Park to catch glimpse of the magical water hot springs plus an exciting forest walk and transfer to Queen Elizabeth National Park for a wildlife experience, then connect to Bwindi Forest National Park via Ishasha sector-home to the tree climbing lions. You enjoy gorilla trekking in Bwindi forest plus a Batwa cultural experience and transfer to Bunyonyi lake for leisure, here you enjoy in a traditional canoe experience as you explore the dotted beautiful Islands on the lake plus a rewarding adventure where you spot a lot of colorful bird species.
The Eastern Road trip
This takes you through Kampala – Jinja – Mbale – Moroto – Kotido – Kitgum – Gulu and back to Kampala. The journey begins from Kampala or Entebbe, drive through Jinja town, Mbale, Kapchorwa then finally to Kidepo valley national park. With this route, you will delight in wonderful stopovers like Mabira forest, Ssezibwe falls, Jinja town to catch glimpse of the source of River Nile, Sipi Falls in Mbale, Pian Upe forest reserve among interesting stopover points. You will depart back to Kampala using the same route and feel free to enjoy the off beaten attractions in places you did not stop.
The Uganda Round trip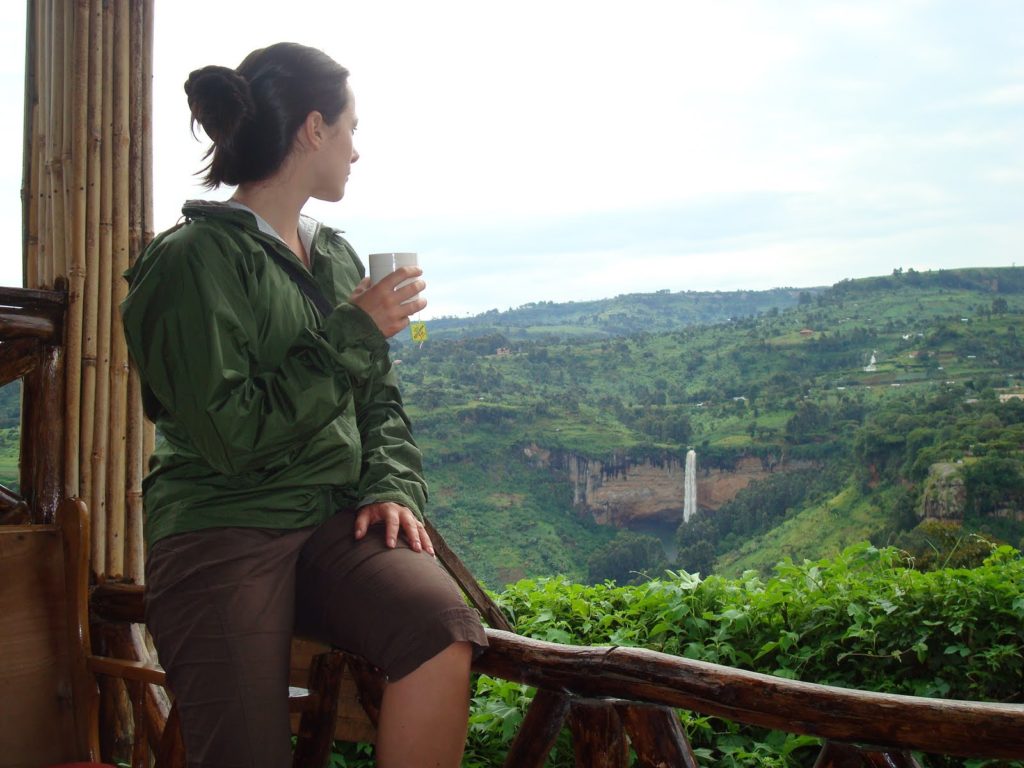 This road trip begins from Entebbe or Kampala, then Jinja city to enjoy a lot of adventure on the longest river in the World, later continue to kidepo valley national park via Mt Elgon where you get chance to experience the Sipi falls in Mbale as well as Kapchorwa respectively. You will continue to Murchison falls national park through Gulu for charming wildlife encounter plus a chimpanzee trekking experience.
After the awesome adventure, Transfer to Kibale forest national park for the best chimpanzee encounter, birding or a Bigodi swamp walk, continue to Queen Elizabeth national park for lot of existing wildlife episode spiced up with charming scenic views of the Rwenzori mountains ranges.
Thereafter connect to Bwindi forest national park for a gorilla trekking trail with an optional Batwa cultural visit or guided forest walk, then take a drive to Bunyonyi for leisure. Then later connect to lake Mburo National Park via Mbarara and groove on the intriguing unique wildlife found here. After the thrilling road trip, return to Kampala via Masaka.
It is important to note that rewarding trips in Uganda is not operated by only safari cars or motor vehicles but you can use other exciting transport means like cycling and you can ride through Mabira forest, lake Mburo or Queen Elizabeth national park for an exceptional adventure.
For more information regarding a road trip in Uganda this season, feel free to get in touch with our travel experts to assist you design for you interesting road trips in Uganda to try out. For bookings and inquiries, please don't hesitate to contact our reservation team by sending an email on info@ugandacarrentalservices.com or call our reservations team on +256-700135510/ +256-414699459.