Renting a car for your road trip is really a great idea than taking your own vehicle for long distances, this does not only help you to save some dollars on your safari but it comes with a lot of added advantages. Here below, we are more than glad to present you the astounding benefits that come along with hiring a car for your planned adventure  road trip than using your own vehicle;
Saves some money
Assuming you are looking forward to having a budget tour, we advise you to consider renting a car with good gas mileage and this can be a perfect option. Before you set off, it is important to take courtesy and secure a full travel insurance coverage that covers you and the entire trip, thus in case of any emergence like accidents, you are safe and this will help you save some money on your rental.
Gives you chance to enjoy an Eco-friendly tour
We can also never ignore the fact that some safari destinations like national parks are experienced using Eco-friendly safari Vehicles, by doing so, you are respecting nature. On the other hand, take note that not all cars have the ability to navigate all safari destinations especially those found in remote areas like safari parks.  Therefore you need to consider hiring a 4×4 safari car with the ability to manage all tough road terrains regardless of the weather changes.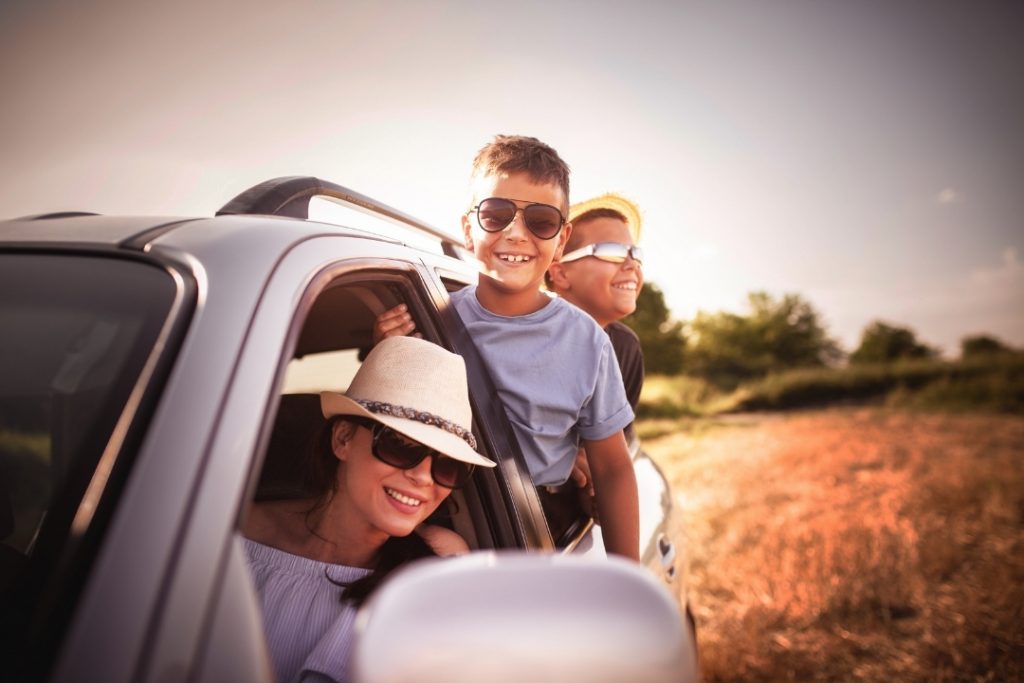 With a rental car, you are saved from the wear and tear issues on your car
When you hire a hybrid safari vehicle in a good condition to hit the road, trust me you get saved from maintenance issues on your car after the road trip. Because maintenance is done by the rental company you got the vehicle from thus saving your car from the wear and tear issues which may put you in unplanned expenditures after the road trip.
Ultimate Comfort and Safety
On your road trip, you need to experience another unique level of comfort by hiring a 4×4 safari car of your favorite. Most of these cars feature flexible seating with enough leg room space, an air conditioning system, a rooftop for a clear scenery vehicle, massive cargo space among other interesting attributes that you may not find on your own car.
Get a chance to experience a new car and enjoy a test drive
In case you have plans of having a new car that might be either electric or four-wheel drive, you can then take a test drive of its performance by renting the same car from a rental company. By the end of the trip, you have tested its competence thus you are able to know if you are making the right decision or need to adjust to another car.
Reduce on the depreciation costs
It is paramount to note that the level of depreciation on any car is weighed and determined by an increase in miles covered every day. Therefore, in case you are planning a long-term safari road trip, we argue you to save your car from the depreciation cost by hiring a safari car that will be a great ideal for your tour. This will give you chance to attach reliable value on your car when it's time to sell it off.
For further more information of how to rent a car in Uganda for your next road trip, please don't hesitate to contact our reservation team by sending an email on info@ugandacarrentalservices.com or call our reservations team on +256-700135510/ +256-414699459.