A camping road trip is one of the most exciting adventures in the world, you are assured of seeing new things and trying out adventure activities while bonding with family, friends and even strangers. Planning a camping trip can be quite hectic especially if it's your first time, you need to take alot of items into consideration for a safe, comfortable and successful camping trip.
Top Items to consider when planning a camping trip.
Camping spot or destination– Close to a tourist site, outside or inside a national park
Transportation means – Private spacious 4×4 car for self drive or with driver-guide.
Camping gear – Tents, Utensils, Chairs & tables, Cooking gas, Lamps, etc.
Food & Drink supplies – Bottled water, beverages, juice, snacks and light meals like freeze-dried meat, noodles, etc.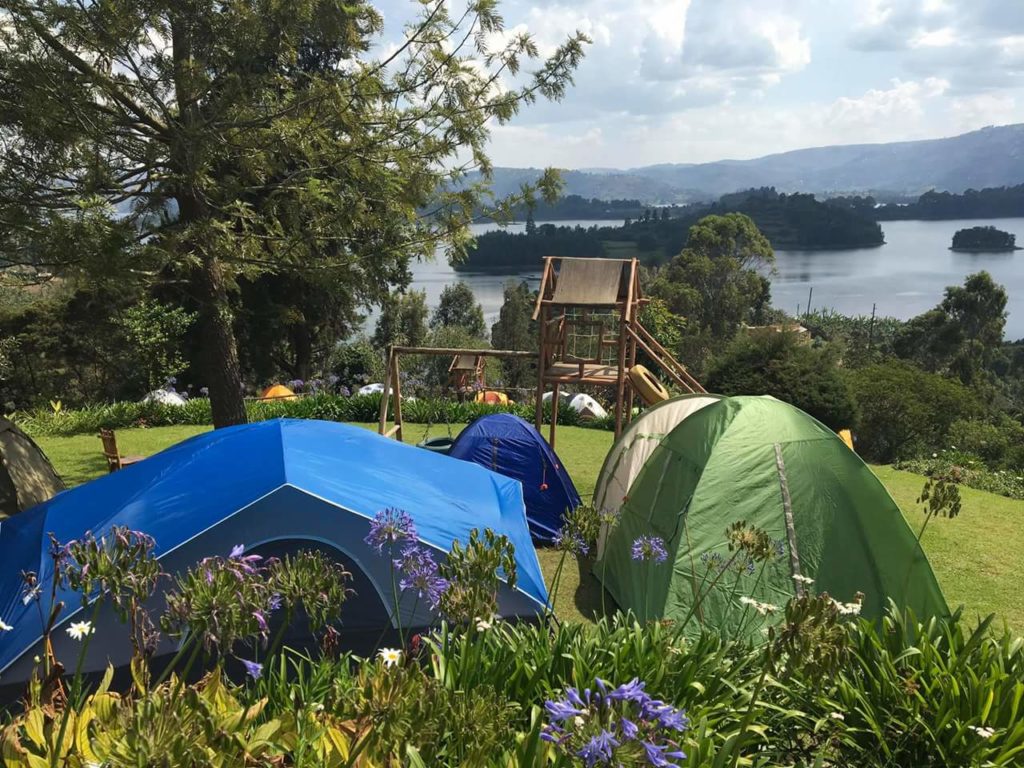 Uganda is one of the best safari destinations in Africa renowned for her endless natural wonders that range from landscapes, waterbodies to diverse wildlife & culture, when you add that to the fact that the country has good weather, transport, communication and security – you are definitely going to have an exciting holiday. There are a variety of camping spots in Uganda situated within and outside some of the top national parks and attractions but some of the most notable ones include Murchison falls park, Lake Bunyonyi, Bwindi forest, Jinja, Entebbe, Jinja to mention but a few.
Planning to visit Uganda for a camping adventure inside a national park or just close to a popular attraction like a lake or river, we at Uganda Car Rental Services will be more than happy to get you a suitable 4×4 car & camping gear at a price that will fit your personal budget & needs. Whether you prefer to self drive or require a driver, there is no denying you will be more secure and comfortable when you rent a private car for your next camping trip in Uganda.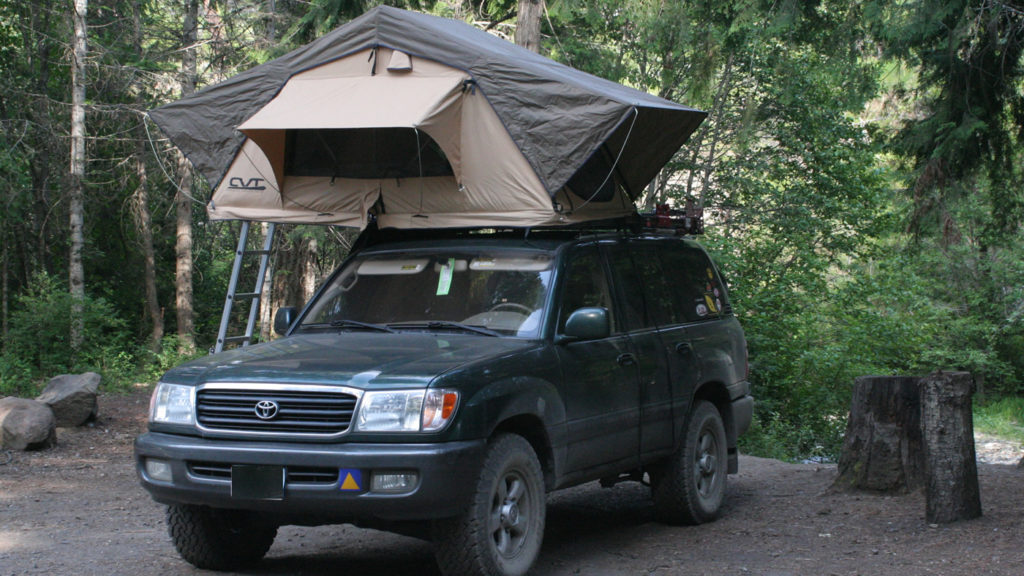 There are a variety of suitable 4×4 cars for self drive camping safaris in Uganda but you have to be careful and choose one that can fit passengers comfortably and still leave room for camping gear and cargo. You will require a strong vehicle that can easily carry the load as you traverse through the rough terrains, steep and muddy slopes without breaking down. Below are the top 5 4×4 cars for hire in Uganda ideal for camping road adventures.
Top 5 4×4 Cars For Camping Trip In Uganda
Roof-top tent Land cruiser – One of the best but also most expensive 4×4 camping car for hire in Uganda featuring a tent(s) mounted on top of the Land cruiser roof. Seating up to 5 people comfortably with spacious cargo space in the rear.
Safari Land Cruiser – The majestic safari-customized Land cruiser is perfect for family self drive camping trips featuring a pop-up roof, cooler box and seating up to 7 people with an extended version seating an extra 3.
Safari Van – One of the most affordable minivans in Uganda ideal for family & group tours , it can seat up to 8 people comfortably with a pop-up roof, cooler box and space for camping gear & cargo in the rear & rooftop.
Toyota Rav4 – Regarded as the most affordable self drive car in Uganda, the 4×4 Recreational Active Vehicle is ideal for couples on a camping holiday. It can seat up to 4 people comfortably with enough space for cargo in the rear and backseats if you are traveling as two.
Land Cruiser Prado – Another reliable and strong 4×4 you can self drive on a camping trip is the Toyota-made Land cruiser Prado. Featuring an AC , the cruiser can seat up to 5 people comfortably with extra space in the rear for cargo.
Planning to visit and would love to rent a 4×4 car for self drive camping trip in Uganda this season, we at Uganda Car Rental Services will be more than glad to get you a car that not only suits your travel budget but also your personal needs. You can get in touch with us by simply sending an email to info@ugandacarrentalservices.com or calling +256-700135510 to speak with our reservations team.
Bryan Muhoozi