Going for a honeymoon vacation is the perfect way to enjoy a trip outside the home with your loved one. It offers the beautiful moment to bond, celebrate your relationship, reflect on it and other things and build it stronger. Not as many think; that a honeymoon trip should only have relaxed activities like chilling at the beach, but you can go for any kind of adventure that you as a couple are looking for at any destination. For example, as one couple prefers chilling at a luxury hotel, the other could prefer to go hiking the mountains of the moon while the other may choose to go rafting the Nile. Regardless, as you plan for your honeymoon, it is crucial to consider the right car. This depends on the destination as well as the activities you want to engage in.
Planning for a honeymoon vacation in Uganda and you are looking for a suitable private car for the road trip? Let's help you make a choice through these top 4 rental cars in Uganda available for self-drive & with a chauffeur on request.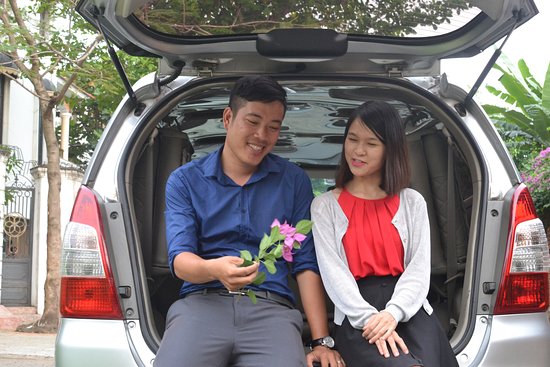 Super custom– The Toyota super custom is one of the best cars for a couple going on honeymoon to destinations like national park and other destinations out of the city like Jinja, Mbale and Fort portal. The car is spacious and offers wide space for relaxing during the ride. It also has enough space for luggage.
Land Cruiser Prado- This is another luxury 4X4 ideal for travel with your loved one to different kinds of destinations including national parks, city hotels, lodges and other beautiful places of relaxation like Jinja. The land cruiser Prado has a smart and cozy interior and features enough space for luggage. It has full time 4WD that would be of great help during bad weather on rough roads.
Toyota rav4– The Toyota Rav4 is an ideal choice for a couple traveling on a budget basis. We suggest the use of a 5 door Rav4. This small SUV can be driven to remote destinations and also around the city. It features a 4WD mechanism. The interior is wide enough to carry the couple and luggage. Its rental price is pocket-friendly.
Range rover– The range rover sport is a luxury SUV manufactured by the UK-based Land Rover. This is a luxury 4X4 ideal for honeymoon trips to areas around town and not so far off the beaten path. It is the best car to hire for you honey moon to luxury hotels and beach side destinations.
If you are looking for affordable and reliable honeymoon car rental in Uganda this 2022 season, let us offer you our well serviced & clean rental cars at pocket-friendly prices. For bookings, contact us today by sending an email to through info@ugandacarrentalservices.com or call the reservation team on +256-700135510 / +256 414-699459.