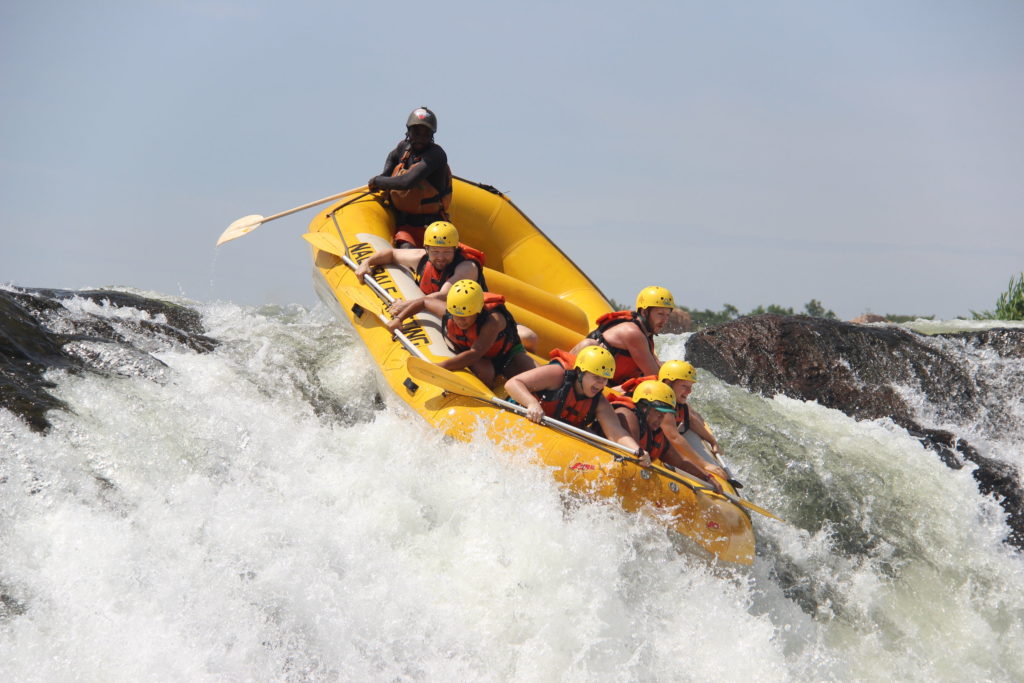 Enjoy plenty of exciting activities in Jinja town; East Africa's adventure capoitla dn home to the Source of the Nile . Trip features nature walk in Mabira forest, boat ride to source of the nile plus white water rafting . There are plenty of other activities you could fix into your itinerary including bungee jumping, kayaking, jet boat rides, quad bikes, town excursion.
DAY 1– Transfer from Kampala to Jinja
On this day, after your breakfast, you will be picked up from your hotel/lodge in Kampala and join your driver on a journey to Jinja town which is approximately 1hr and 45min. the journey, goes through Mabira forest, one of the thickest and largest forests in Uganda, and you also proceed through the large tea and sugarcane plantations in Lugazi area. This is such an interesting journey as there's a lot to enjoy along the way from the tasty roasted food at Namanve to the beautiful bridge at the Owen Falls dam. Upon arrival you can choose to embark on a sundowner boat ride to the source of the Nile and after have your dinner and overnight in Jinja town.
DAY 2– White water rafting and transfer back to Kampala
On this day, after your breakfast at the lodge, get ready to go rafting. Rafting at the Nile is done every day either in the morning from9am or evening from 2pm. You have this day to have fun at the fullest because this is your final day in Jinja. You can either choose to do a Nile Jet ride instead of rafting, or try out some kayaking. Others enjoy quad biking and then after lunch do some volleyball at the river banks, also enjoying a good sight of the birds in the nearby trees. When you are through, get onboard and drive back to Kampala for your night or transfer to the airport for your flight back home.
END OF TOUR
To book or inquire about the tour in Jinja, You can send us an email to info@ugandacarrentalservices.com or call us on +256-700135510/ +256-414699459 to speak with the reservations team.We look forward to hearing from you.