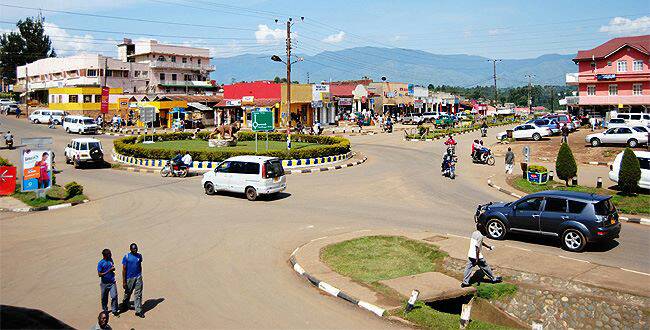 Fort Portal is a town in Kabarole district in western Uganda that offers sublime scenery, abundant nature and genuine adventure. Explore the beautiful craters south of fort portal town, track chimpanzees in Kibale national park and visit the neigbhouring Sempaya hot spring in Bundibugyo district. It's a district with one of the notable kingdoms; Toro kingdom, a heart land of tea growing and an important commercial centre in Uganda. It has a pleasant cool climate and famed for being the cleanliest town in the whole of Uganda. Not only is a good base for exploring Kibale park, it also home to the Omukama's Palace (King Of Toro) and
Getting there– It is approximately 297km from Kampala city which can take about 4-5 hours on road via the Mubende-Fort portal road.
Accommodation– Sunrise hotel, Mountains of the moon hotel, Ndali lodge, Crater Safari Lodge, Backpackers hostel.

Interested in a self drive trip to Fort Portal town , simply send an email at info@ugandacarrentalservices.com or call +25600135510/ +25641469945 to speak with the reservations team.