You have finally booked the flight ticket and know where the business meeting will be held, what is left is now to determine how you will be getting to the conference meeting. Whether the place is within the city , out skirts or remote destination, there's no denying that you will feel much safer and more comfortable when you ditch the unreliable public transport means and rent a private car for the business road trip. Not only do rental cars offer you all the privacy you need, you also dont have to worry about being late for the meeting as there are no stop overs to delay your transfer.
However you have to be careful when choosing between rental cars for business trip in Uganda and make sure you get ine that fits your budget and most importantly your personal needs.  The type of car you drive in to a meeting alwasy speaks volumes of what type of persona you are so you try and get one that will disappoint your clients as well as team members.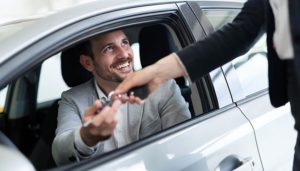 Choosing between going in a luxury car or economy car is not always an easy decision but if you want to balance your expenditure but still get quality transportation to the conference meeting venue,  you need to find the right car and that's why we at Uganda Car Rental Services have come up with this article to help business travelers pick the right car.
1- Toyota Rav4 – The 4×4 Recreational Active Vehicle is one of the most affordable SUV cars for hire in Uganda ideal for business trips as well park safaris in-case you decide to venture into the wild for some adventure.
2- Toyota Premio– This 3 box- body 4 door saloon car is by far the cheapest car available for business road trips, it doesn't consume a-lot of fuel plus it has spacious cargo space in the rear.
3- Land Cruisers – The Toyota Land cruiser models are another choice if you are looking for executive transportation to the business meetings, whether you choose a Prado TX, V8 or GX model, you will not be disappointed and neither will your business partners.
4- Super Custom Van – The 7-seater mini van is the ideal co0perate car for small groups looking for that VIP airport transfer to the meetings as well tours around the city. The comfortable adjustable seats coupled with Air conditioner, sun roof and spacious cargo space make it one of the best group vans in Uganda.
5- Coaster Bus  – If you plan on traveling to the business meeting with a group of more than 20 people, then the best choice would be a 28-seater mini bus. There various good looking luxury buses that would fit in at any cooperate meeting within the city or any other destination for that matter.
So if you are a business traveler planning to visit Uganda this season and still haven't yet made up your mind about which rental car to book, the above 5 options should help you sort things. There are plenty of other cars for hire which we can avail to you on self drive or with driver. To book business car rental in Uganda this season, simply send us an email to info@ugandacarrentalservices.com or call us on +256-700135510 to talk to our booing staff.
Bula