Welcome to Uganda Car Rental Services where you can get all the information and valuable insights regarding the available means of transportation between Entebbe airport and the major towns in Uganda including Kampala city, Jinja town, Mbarara, Kabale, Gulu, Fort portal , Kasese , Mbale and so  many more towns around the country. We prove a number of services and among all the many we also specialize in providing Entebbe airport transfers to and from all major towns in Uganda. Uganda car rental services, does not only offer airport transfers but we also offer executive services for those willing to  travel on business trip in executive glory, we offer private tours  and transfers between major towns and all major destinations including National Parks and across borders.
With over8 years' experience in the Entebbe airport transfers and private car hire in Uganda, have specialized in offering our clients with affordable and value for money services.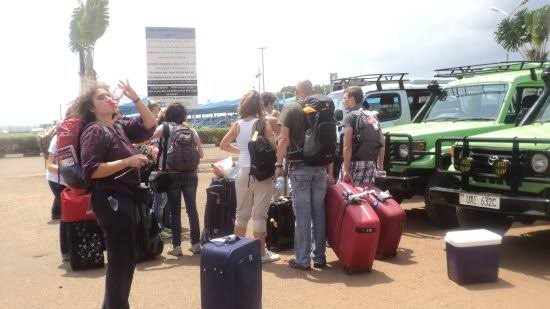 With an impressive fleet of cars including brand new models of cars, SUV, vans and others we have made airport transfers worth every penny and more hassle free since you get all services you require. We help track your flight to  see if there any delays or changes in the flight, we are more than just an airport taxi, we go further to  make sure that you  are comfortable and your travel plans are in time and place. You will notice our drivers just by the appearance in clean uniforms all smart and well groomed
To book your airport transfer in Uganda, simply send us an email at info@ugandacarrentalservices.com or call us directly at +256700135510, we shall be glad to read and hear from you about booking for the transfer. All we require for are the details of your flight including flight number, time and your full name details. In case you have a lot luggage it is fine to communicate in advance so that you get the right car that will carry all your bags.
We have extended our services from just airport transfers to hotel bookings and private tours. If you  have not booked a hotel for the night, our staff will be more than generous to  get you a place to  stay  that fits your budget and worth a peaceful night after a long flight.
Private tours and Day trip
Choose from one day trips to more than 10 days around the country with airport transfers and professional guides that will give you full information about your trip. We offer private safaris to Uganda's national parks for wildlife safaris, primate tracking, mountain hiking, water sport adventures, nature walks, cultural tours and so many more.  Enjoy one day trips around the city  around to different exciting corners around the city  including shopping malls, restaurants, cinema halls etc.
To book an airport transfer in Uganda today, simply get in touch with us by sending an email to info@ugandacarrentalservices.com or call us now on +256-700135510 to speak with the reservations team.