Uganda is a landlocked country situated in East Africa bordered by Kenya, Tanzania, Rwanda, Congo & South Sudan. Strategically located within African great lakes region, the famed "Pearl Of Africa" is one of Africa top safari destinations and rightly so given the numerous fascinating tourist attractions that range from culture, enormous water bodies, gigantic landscapes to rare & popular wildlife species. Are you planning to tour Uganda on self drive or guided road trip, we present to you a 10 interesting facts about Uganda that will give you an insight of what to expect when in the country.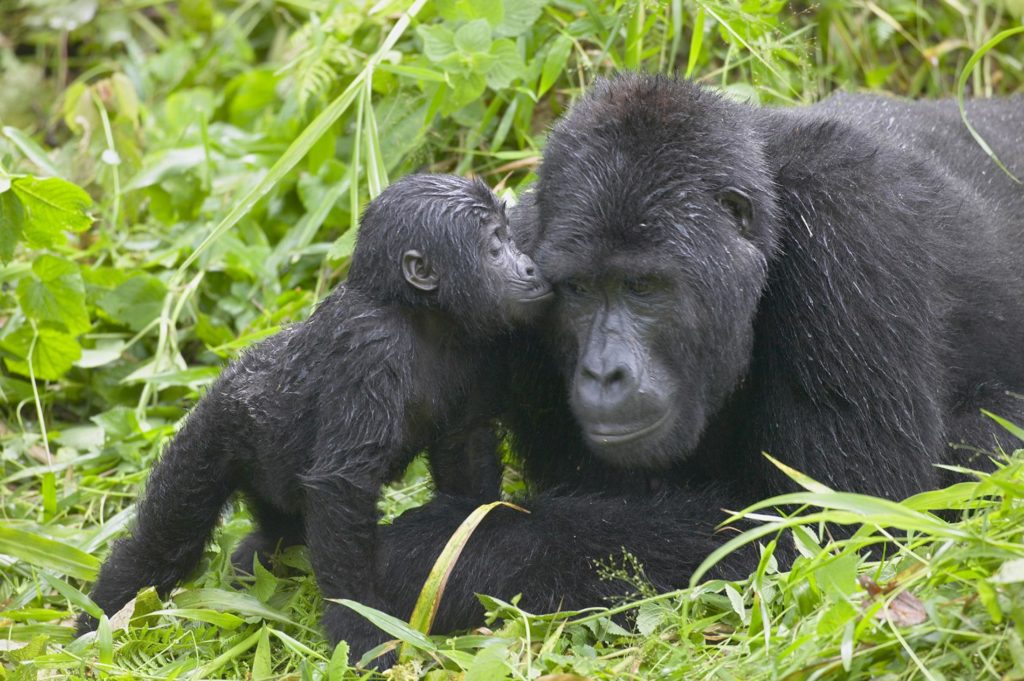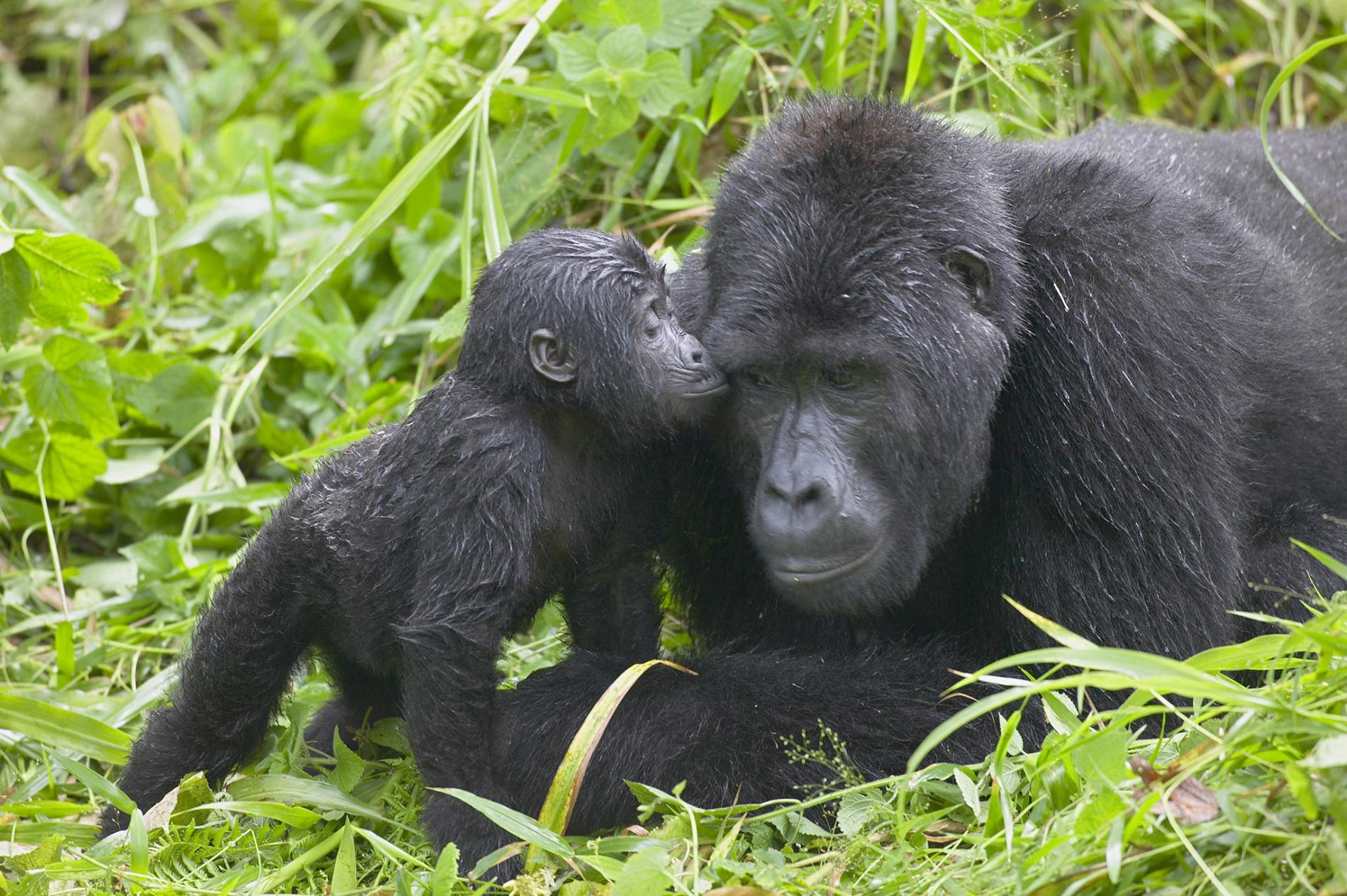 1- Mountain Gorillas – Strategically situated on the edge of the Albertine rift bordering Congo's Virunga national park is one of Uganda's top UNESCO world heritage sites; Bwindi impenetrable forest the home of the infamous endangered mountain gorillas. With only 1,063 gorillas found with Uganda, Rwanda & Congo, Bwindi forest is home to over half the population making it the best gorilla trekking destination in the world.
2- Mountain Rwenzori – Adventure hikers visit Uganda for a chance to conquer Africa's 4th tallest range; Mount Stanley. Standing up to 5,109 meters , this is arguably one of the best mountain ranges on the infamous Rwenzori mountains which were dubbed "Mountains of The Moon" and proclaimed as the source of the Nile by Greek scholar Ptolemy.
3- Lake Victoria – Africa's largest lake occupies approximately 59,947 km2 shared by Uganda, Kenya & Tanzania. Also confirmed as the world's largest tropical lake and 9th largest continental lake , Lake Victoria was named after Her Majesty Queen Alexandria Victoria who ruled from 20 June 1837 until she dies in 1901. Lake Victoria is boasts a number of commercial and tourism business making it a truly interesting fact of Uganda.
4- Pearl Of Africa slogan– Another interesting fact about Uganda is that it's slogan – the Pearl Of Africa made famous by Sir Churchill Winston; a British stateman, solder and writer who described Uganda's beauty in his book My Africa Journey in 1907 . He was lost for words to describe this truly captivating African destination and as quoted, he wrote " For magnificence, for variety of form & color, for profusion of brilliant life- birds, insect, reptiles, beasts-for vast scale- Uganda is truly the pearl of Africa".
6- River Nile – Stretching about 6,650 km northwards from northeastern Africa to Mediterranean sea in the mighty river Nile ; the longest river in the world crossing through eleven countries that include Uganda, Tanzania, Rwanda, Burundi, DR Congo, Kenya, Ethiopia, South Sudan, Sudan Republic, Egypt & Eriteria. Not only is the Nile an important economic water body, it is also one of the top Uganda tour attractions hoe to variety of exciting adventure and relaxing activities top of which is the infamous white water rafting and boat cruises in the national parks it crosses.
7- Big Five Species – The term Big 5 was used by big-game hunters to refer to five of the most difficult African wild animals to hunt on foot but is now used by travel agencies to promote tourism. The Big 5 species include the Lion, African Elephant, Buffalo, Leopard & Rhino with the first four found within Murchison falls national park while the Rhinos can be visited at the Zziwa Rhino sanctuary just 150 Km from the park.
8- Numerous Bird Species– Uganda is regarded as one of the best bird destinations in the world with a total of up to 1090 bird species recorded which is almost half the entire population of bird species in Africa. Some of the most popular birds in Uganda include the Crested Crane (Uganda's national emblem), Giant Shoebill, Great blue turaco, Kingfishers, African King fisher to mention but a few all of which you can find within the national parks, city and remote villages.
9- Bahai Temple – The Bahai Temple also known as Mashriqu'l-Adhkár is a house of worship for people who believe in the Bahai faith and Uganda is home to Africa's only Bahai temple– situated along Gayaza road on Kikaya Hill just 4 miles from the city center. Uganda tourists exploring Kampala city love to visit the Bahai temple to learn about it's unique history, beautiful architecture and also get chan ce to interact with some of the worshippers.
10 – Jinja – Situated in eastern Uganda about 81 km by road from Kampala city is another interesting destination visited by both adventures seekers and leisure travelers; the infamous Jinja city – the Adventure capital of East Africa and home to the source of the Nile . Jinja is a place beaming with lots of land adventures and water sports top of the list being grade 5 white water rafting, bungee jumping, horseback riding, speed boat tours, sundowner cruises, dug-out canoe rides, golfing, kayaking, river tubing, quad biking to mention but a few.
Honorable Mention – Uganda has up to 56 tribes each with a unique culture and history making it Africa's most culturally diverse country.
There are plenty of other interesting facts about Uganda but the above 10 stand out, we at Uganda Car Rental Services organize self drive and guided Uganda tours to all the above mention destinations at very affordable rates. You can book a tour or rental car online by simply sending us an email to info@ugandacarrentalservices.com or call us now on +256-700135510 to speak with the reservations team.
Bryan Muhoozi