Booking a rental car and hitting the open road, making stop overs as you wish and doing what you like when you like is all part of the beauty of self drive in Uganda adventure trip. The Pearl Of Africa. Whether it's driving around the city on business venture or embarking on a Ugandan safari adventure in the parks, there is no denying that self drive trips have become more popular than ever.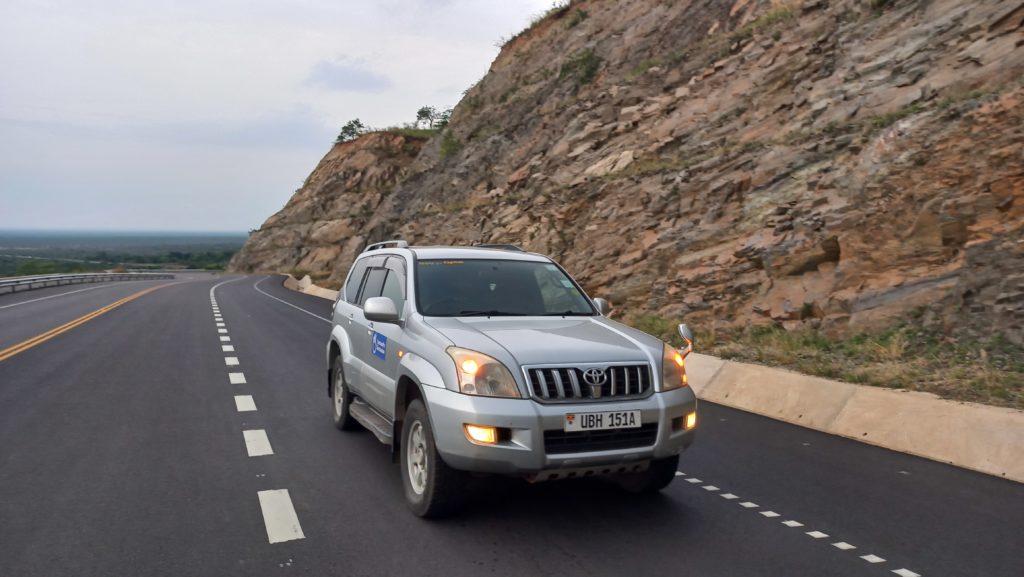 The thought of driving on foreign unknown roads in Uganda can be an intimidating experience especially for the first time visitors. But thank God for the invention of the GPS (Global Positioning System), a handy gadget required on an self drive holiday in Uganda. Just set the current location and destination point and then follow the routing the GPS offers.
Before you decide to embark on a Uganda self drive holiday , here are a few tips to help you choose the right car that suits your travel budget as well as personal interests.
Destination routes – It's always advisable to first research about the routes you will be driving through when on self drive in Uganda. Some off road routes have rough terrain, muddy and steep slopes and so you have to choose a rental car that can handle such poor roads to avoid getting stuck along the way or causing mechanical problems.
Rental Car Size – Take into consideration the number of people you are traveling with plus cargo size before deciding on your self-drive car to hire in Uganda. Why book a Rav4 when you are traveling with 5 people yet you could rent a minivan or much larger SUV to accommodate the passengers & cargo comfortably. So always keep space requirement in mind for comfort during the road trip.
Rental Car Category – This is a another very important tip to help you choose the right rental car for self drive holiday in Uganda, there are a handful of rental car categories in Uganda namely 4×4 station wagons, luxury cars, sedans, SUVs, Minivans, Minibuses, construction vehicles among others and so you need to be careful and choose a car from a category that rhymes with where or what you will be using the car for during the holiday. If you plan on going for a park safari, then it's best you go for safari cars like the pop-roof Land cruiser, safari van or Nissan patrol but if you are on business or leisure vacation in the city , then you can always just book simple sedan or SUV for the trip.
Inspect car – Last but no least, don't forget to inspect the rental car thoroughly before beginning your self drive trip around Uganda. No matter how good the pictures look on the car rental website , you can only be 100% sure if you get an up-close look and feel of the car. Check for dents, air conditioner status , ask for past mechanical issues and see if you have an extra tyre and mechanic tool kit to aid you in-case of a breakdown.
A self drive trip may be private, flexible and cheap but if you don't make the right rental choice, then you risk spending more during the holiday. So practice these tips next time fir a money and time saving car rental deal in Uganda.
To book a car for self drive in Uganda, simply contact us by sending an email to info@ugandacarrentalservices.com or call us on +256-700135510 to speak with the reservations team.