Uganda's car rental business is booming and it can be largely down to the political stability, good communication and transport network not to mention the numerous imported cars per year. When we talk about trending rental cars in Uganda– we are looking at the level of comfort, in-car technology, special customized features, driving ease plus the booking rate.
Uganda car rental services if is one of the top car hire agencies in Uganda and based on our private research, we are glad to present to you the best 5 trending rental cars in Uganda you can easily book online or in person.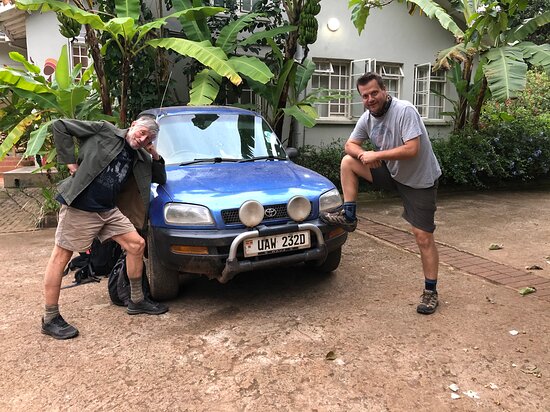 1- Toyota Rav4 – When we talk about affordable and multi-purpose cars in Uganda, the 4×4 Rav4 makes the top 5. The cross-over SUV comes in two versions, a 3-door and 5-door Rav4 perfect for self drive trips within the city, suburbs and national parks given its 4×4 mechanism that allows it to traverse any type of terrain. Rate: From US$ 45 per day excluding fuel.
2- Land Cruiser Prado TX – The land cruiser models are among the most popular rental cars in Uganda used for both city tours and park safaris. The Toyota Prado has a well-spaced interior with adequate leg room and cargo space in the rear ideal for family and business road trips. Rate: From US$ 70 per day excluding fuel.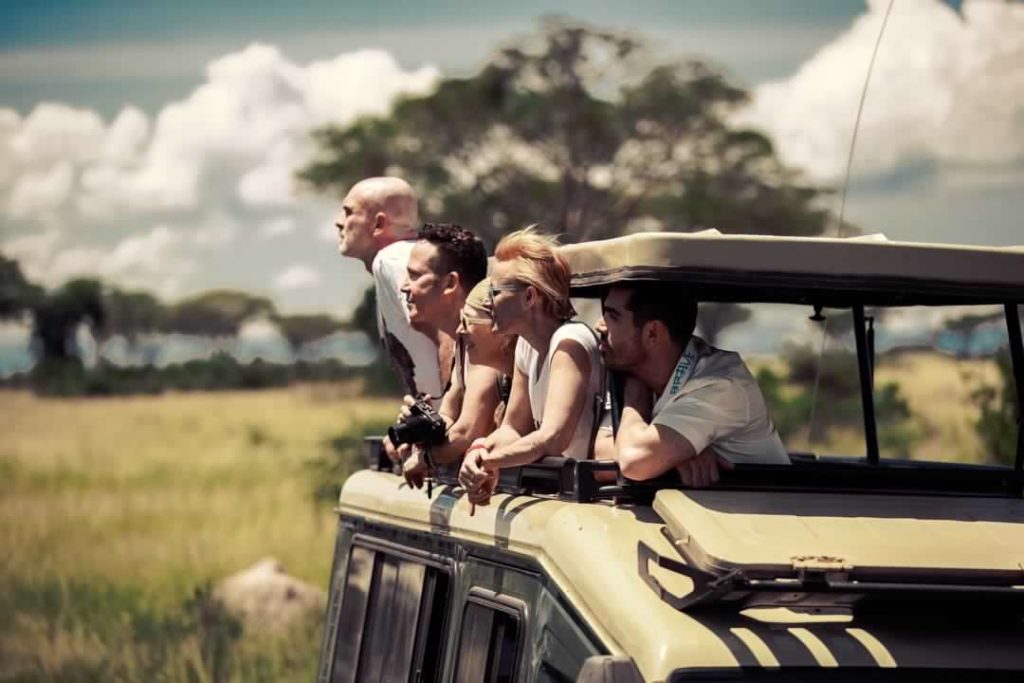 3- Safari Land Cruiser – Used since the early exploration days, the safari land cruiser is a true African safari car with customized features that include a pop-up roof and sometimes a roof-top tent for camping. The safari land cruiser can accommodate up to 7 people with an extended version adding an extra two in a comfortable well-spaced interior. Planning a safari adventure, business trip, research project, filming or photography and require a strong and reliable 4×4, then you should choose the safari land cruiser. Rates: From US$ 140 per day with driver-guide excluding fuel.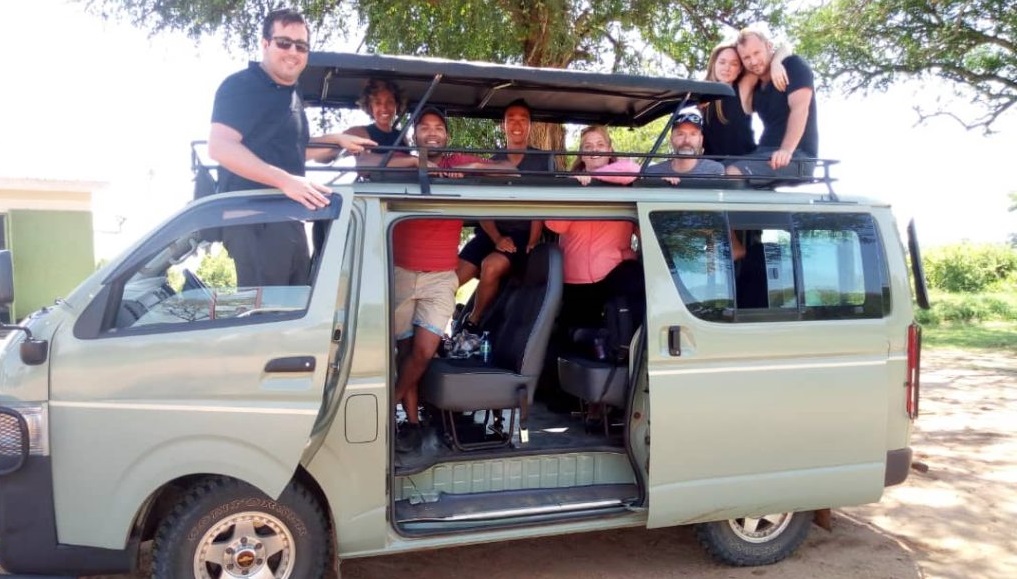 4- Safari Van – One of the best group vehicles for hire in Uganda is the 8-seater safari van also known as the tourist van. If you are planning to travel to Uganda in 2023 as a small group of friends or family, then you should choose the 4×4 minivan given it's level of comfort and interior space. The minivan is a multipurpose rental car that can be used for city trips as well as park safaris given its ability to traverse any type of terrain including off-road tracks.
5- Mercedes Benz – Last but not least in the most popular trending luxury rental car in Uganda- the Mercedes Benz. Whether you choose C, S, E or G class Benz, you are always assured of a smooth and comfortable ride making it a top executive car used for special events like weddings, VIP airport transfers and VIP escorting convoys.
So if you are searching for the ideal rental car for your next self drive or driver-guided trip in Uganda, then you can choose from the above 5 rental cars that are trending in 2023. You can rent a car in Uganda online or by simply sending an email to info@ugandacarrentalservices.com. Alternatively, you can just call us now on +256-700135510 to speak with us now.
Bryan Muhoozi