Cycling is another unique way of exploring Uganda that bust on to the tourism scenes a few years back. If you are planning a safari this season in Uganda, we are glad to inform you that the cycling safari can be combined together with any other tour activity to supplement on your road trip adventure. Without ignoring the fact that cycling/ bike riding is popularly known for healthy exercises, a sports activity & recreation adventure, it is important to note that apparently, cycling has turned out to be another dreamlife endeavor to many travelers that visit Uganda.
In this article below, we are more delighted to present you a guide on how you can delight in a rewarding cycling Uganda safari;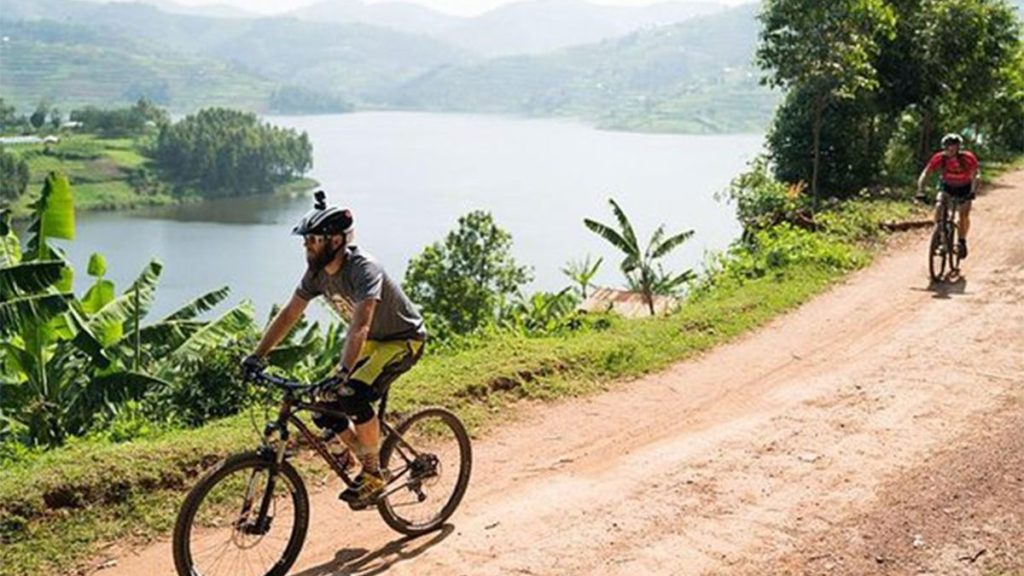 No need of experience
For you to delight in cycling tour in the Pearl of Africa, you don't need to be an expert or pose some level of experience. This is because the activity begins with training the less experienced travelers so that they can perfect before the actual participation in cycling. Therefore, don't shy away from enjoying great memories through biking as you explore fascinating destinations.
Why you need to go for cycling in Uganda
As earlier mentioned, cycling is another means of transport that offers you a chance to encounter a huge thrilling attraction, feel and experience the Pearl of Africa natural wonders. With Uganda cycling, we guarantee you long lasting great memories as you meet and greet with the hospitable people in the country.
Explore the local communities
Uganda is home to rich authentic cultures, therefore book a cycling safari with us and grab an opportunity to ride with in the local communities. While here, enjoy experiencing the wonderful cultures and behavioral life style of the indigenous people. The cycling tours take you through various community villages thus you have a lot to learn about Uganda. Feel free to interact with school children in the community and buy them some gifts like play toys, books and make your trip extremely memorable.
Wildlife game viewing
Cycling safaris in Uganda allows you to adventure safari destinations such as; Lake Mburo national park thus giving you great insight to stunning wildlife in the park. However, it is paramount to note that biking safaris can be done around Uganda's great lakes, Mountainous regions as well as Savannah wildlife regions.
Healthy activity
Besides cycling being a rewarding adventure, it is also a know as a healthy exercise that saves your body from several diseases like; Cancer, physical fitness, heart attacks and depression. Cycling in Uganda is thus a recreation activity fun packed with incredible experiences. You can arrange your biking tour together with activities like community walks, guided nature walks or game drive experience.
Kampala city cycling tour
Cycling can be extremely fantastic especially when it comes to having a Kampala city tour- the "land of seven hills"; while here, cycling is the best option to get around the suburb areas of Kampala. The transport means saves you from traffic jam and also offers you chance to catch glimpse of the scenic views of the city plus its people transacting different businesses. Enjoy visiting places like; Parliament of Uganda, owino, Kabaka's palace, Kasubi tombs, raft village, independence monument among others.
How to book a cycling safari in Uganda?
You can book a cycling safari online by sending us an email to info@ugandacarrentalservices.com or call us on +256-700135510 / +256 414-699459 to talk to the reservations team. We will provide all the cycling gear you need including the bicycle, attire, helmet among other cyclcing requirements. So inquire now and come enjoy the cycling adventure of your life in the Pearl Of Africa.