Kampala is one of the cities of Uganda located on the shores of Lake Victoria about 40 km from Entebbe international airport in central region of Uganda. Kampala has various attractions, culture, hospitality and tourist activities that will amaze you before touring the rest of Uganda. Some of the top exciting places to visit while on tour in Kampala city include; Kasubi royal tombs, National museum, Namugongo martyrs shrine, Bahai temple, Ndere culture Centre and more attractive place Visit Kampala, travel Kampala – Uganda. Find all that Kampala has to offer; amazing attractions, Entertainment, Custom, Dining, scenery and more. Few cities across Uganda can rival the happy life of Kampala-some have branded it the "The City of Enjoyment" Kampala is the city where being bored is never an option.
KASUBI ROYAL TOMBS.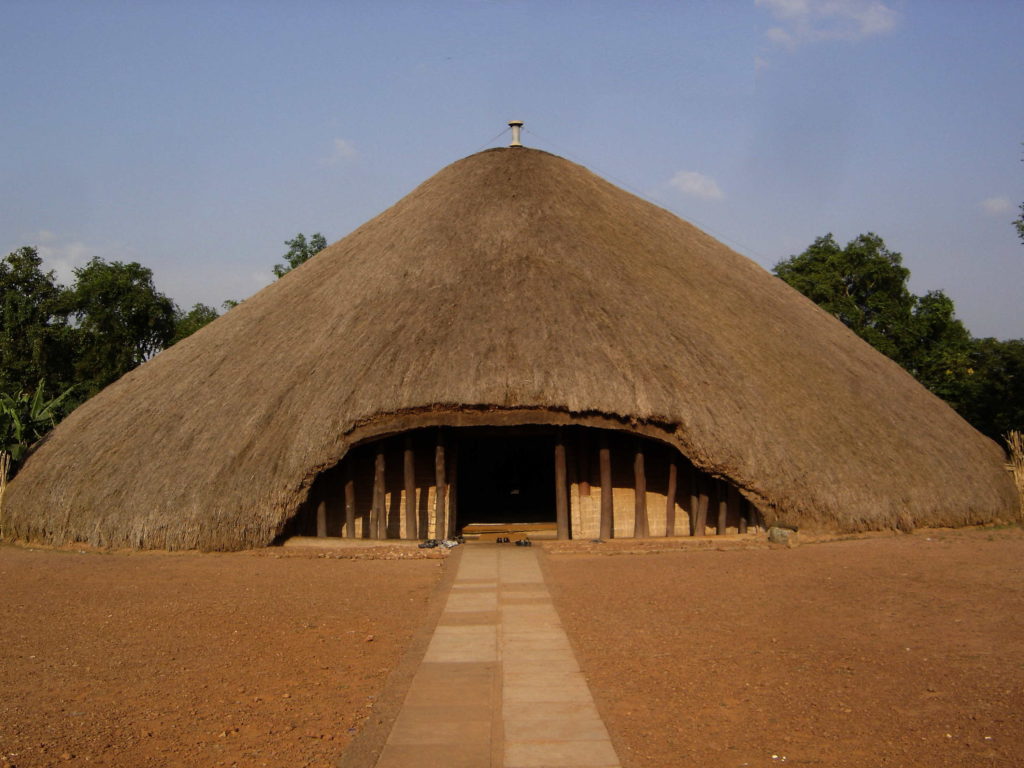 Kasubi royal tomb is a unique site in Kampala to visit, Kasubi tomb is burial ground for the Buganda kings and the members of the royal family that have passed on. Kasubi royal tomb is rich in cultural heritage and political leadership of Buganda kingdom. Tombs lies along Masiro road on Kasubi hill one of Kampala's seven hills. Many traditional ceremonies are carried out at Kasubi tombs like Custom, welcoming the moon, consulting the ancestors, traditional medicine people come to seek blessings of their ancestors as well as the kabaka (present king) in case he needs to travel out of the country visit Kampala sights so as you know four Kings that they have buried at Kasubi Royal tombs these involve;
Kabaka Mutesa 1, who was born in 1835 and was crowned kabaka in 1856 as the 35th kabaka of Buganda, died in 1884 and was buried in Kasubi tombs where his palace was located.
Basamula Mwanga 11 took over from his father Mutesa 1 at the time when the Influence of Christianity and other foreign religions had grown, he opposed and killed many people who had converted and he was forced into exile where he died in Seychelles Island in 1903. His remains were sent back in 1910 and buried at the Kasubi tombs.
Kabaka Daudi Chwa11, He was young at one-year-old when he succeeded his father Mwanga after his death in 1897, he was helped by Christian regents until 18 years. He died in 1939 and was also buried at Kasubi tombs.
Kabaka Fredrick Walugembe Muteesa 11 was born in 1924 and succeeded his father Kabaka Daudi Chwa after his death in 1939. He got conflicts with Sir Andrew Cohen over amendments of Buganda agreement of 1900 and he went into exile in England, he returned in 1955 and became President of Uganda on the day of independence. He again went into exile in 1966 after his palace was attacked by government led by Idi Amin under the orders of Milton Obote; He lived there until he died in 1969 and his remains were brought back and buried Kasubi tombs in 1971.
Kasubi tombs are one of the 5 top tourist attractions in Uganda. A Kasubi tomb contains a collection of royal artifacts including traditional musical instruments, weapons, shields, and a stuffed lion.
UGANDA NATIONAL MUSEUM.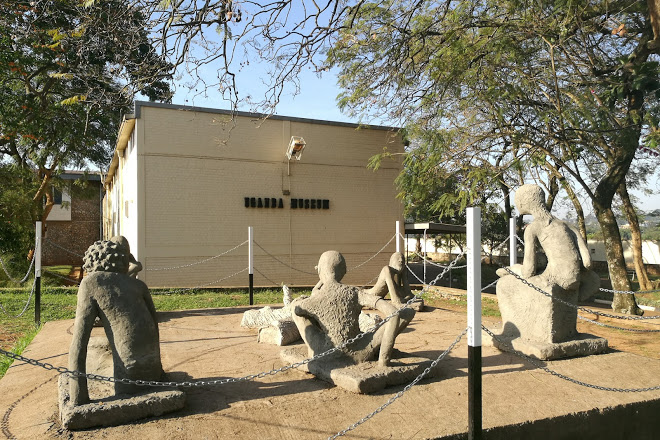 Uganda museum started in 1908 at Lugard's fort on old Kampala Hill in Kampala city. It is the biggest and oldest museum in Uganda. Visit Kampala to visit Uganda museum, currently sits at Kitante hill along Kira road since 1941. Uganda museum exhibits and displays Uganda's traditional life, cultural heritage, Custom and treasures. You will find musical instruments, traditional weapons; equipment's used for hunting and many others. The museum has different sections each showing the culture and natural resources of the country pay a visit to Kampala sights.
NAMUGONGO MARTYRS SHRINE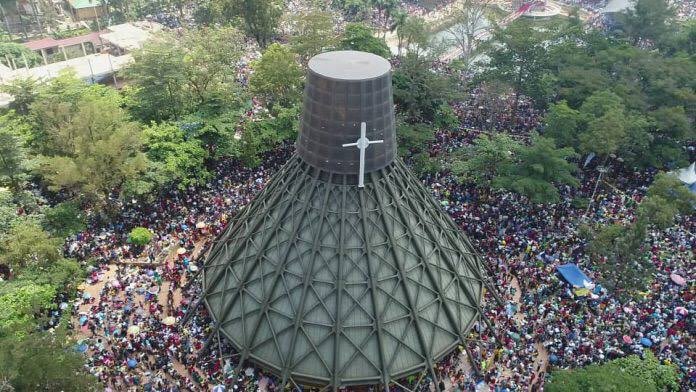 Namugongo martyrs shrine is a magnificent site among the top 5 sites that you can visit around Kampala it is located off Kampala Jinja road in Kira municipality wakiso district. It is a place where 32 young men were burnt to death after they refused to denounce their faith by order of Kabaka Mwanga 11 (king) on 3rd June 1886. A basilica with a structural design is inspiration from the African hut, built at the spot where Charles Lwanga was burnt to death in slow fire. The Basilica is designed with 22 copper pillars signifying the 22 martyrs and the circular interior contains up to 2,000 seats. The shrine is surrounded by green compound with many trees leading to a man-made pond which according to history, served as cleansing ground for executioners. The 22 catholic martyrs were canonized by Pope Paul VI in 1964 during the Vatican conference these include Kizito, Balikudembe, Charles Lwanga, SSerunkuma and many more. Uganda commemorates martyr's day every 3rd of June, a lot of people from East Africa and other countries come to commemorate the lives of these dedicated men of God. Some people choose to walk in honor of the suffering the martyrs went through.
BAHAI TEMPLE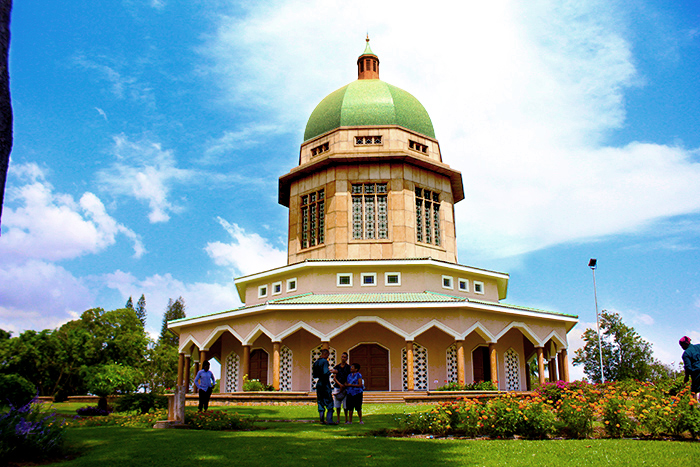 Bahai temple located on Kikaya Hill about 6km from Kampala was opened on 15th January in year 1962. Also known as Mashriq I'-Adhakar, it is the first Bahai temple in Africa and one of the 9 Bahai temples in the world. The Bahai faith is all inclusive religion that seeks to unite all races and religions of Hindu, Jewish, Buddhist, and Islamic and non-believers. It is set up on the idea that human rights are a priority in teaching the true values of humanity. Bahai was founded in 1850 by a Persian mystic Baha'u'llah which literally means God of Glory born in 1812. The temple is a unique architectural master piece with a beautiful park like ground, with beautiful trees and green carpet grass in which many people sit and have peaceful moments. Bahai teaches that heaven and hell are not places but rather states being reached when one does good or bad. Bahai temple is a great place for tourist visits, family tour, picnics and people who wish to have a quiet peaceful time as to enjoy the beautiful environment away from the city noise.
NDERE CULTURE CENTRE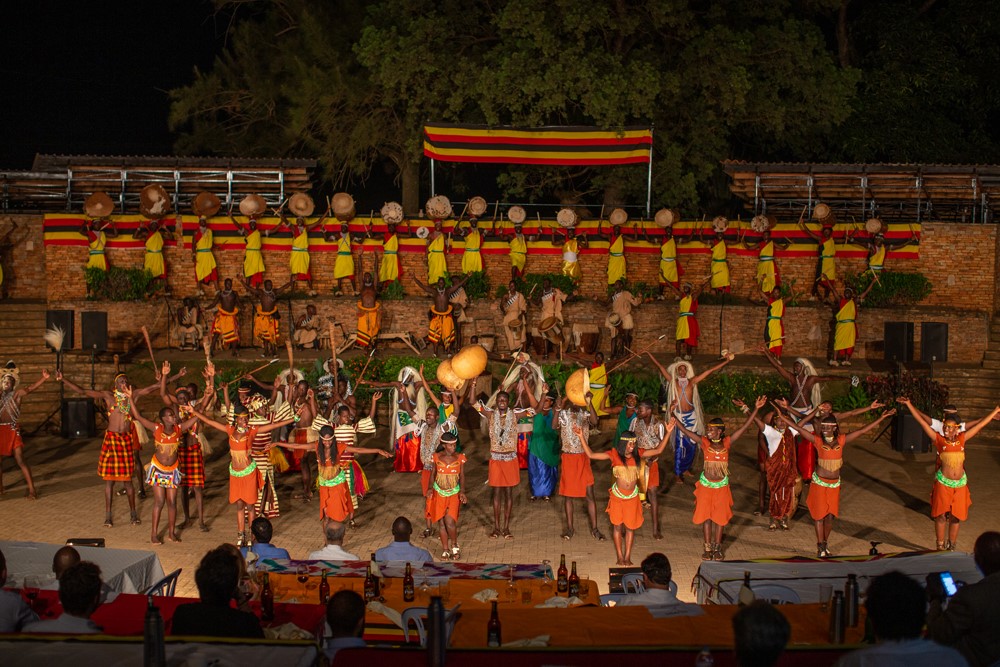 Ndere Centre is a home of cultures opened in 2003. It offers great music and cultural dances, affordable accommodation, restaurant, venues for parties and an information center. Has culture filled nights where the Ndere troop performs and dances the performances are about the over 56 tribes in Uganda and East Africa, show casing the different cultures and instruments. These cultural nights happen every Wednesday, Friday and Sunday. Visitors interested in cultural dance and drama should include this attraction as the best places to visit in Kampala evening tour. Kampala is the city where being bored is never an option pay us a visit to eye Kampala sights and see how we shall make your memories here last a lifetime!
Planning to explore Kampala city this season, then the above 5 tourist attractions shouldn't miss out on your itinerary. We at Uganda Car rental services organize affordable guide trips around the city for all types of travelers including couples, families, small & large groups. You can get in touch with us by sending an email to info@ugandacarrentalservices.com or call us now on +256-700135510.
By Allan Ategeka